Fairy Mom and Me by Sophie Kinsella
Author:Sophie Kinsella , Date: January 10, 2018 ,Views: 2218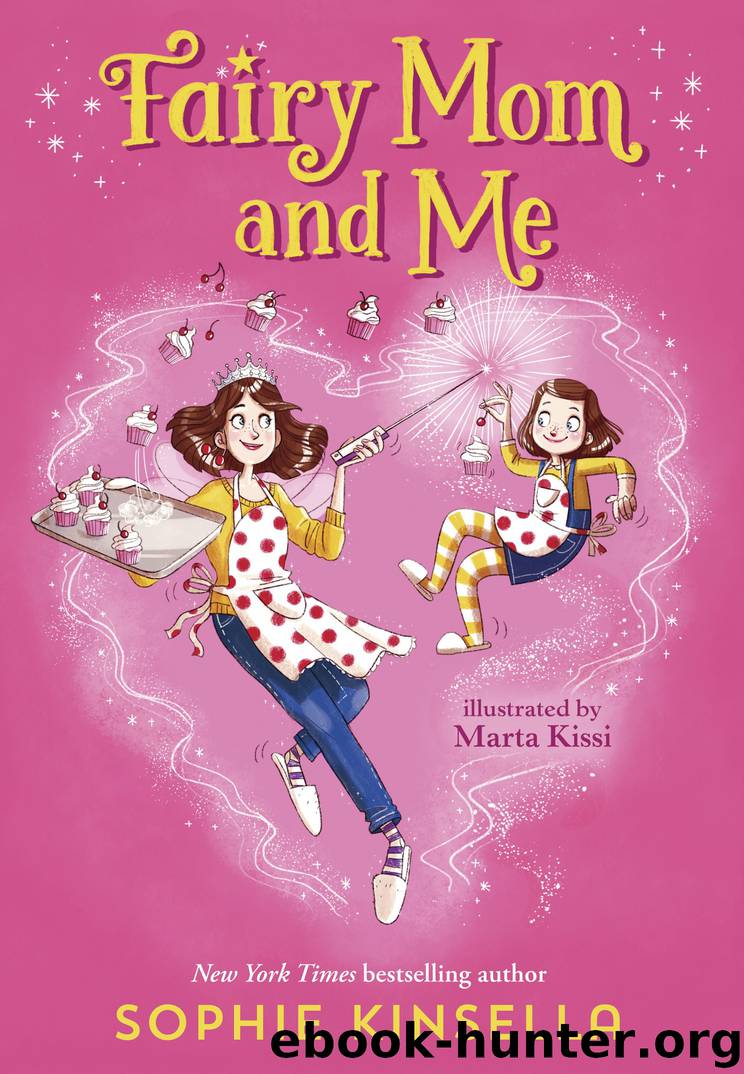 Author:Sophie Kinsella
Language: eng
Format: epub, mobi
Publisher: Random House Children's Books
Published: 2018-01-02T05:00:00+00:00



ne morning I went into Mom's bedroom and stopped in shock. She had red spots all over her face and was blowing her nose.
"Mom," I gasped. "I think you're sick!"
"I know," Mom said in a croaky voice. "I need some medicine."
Mom tried all the different medicines in the cabinet, but nothing worked. Eventually, Dad had to call the doctor.
The doctor came and looked at Mom's spots. He took her temperature and looked in her ears.
"You have a very unusual kind of flu," he said. "You must rest and then you will get better."
"Rest?" said Mom.
"Yes," said the doctor. "Rest."
Mom doesn't like rest. She likes working hard and having fun and being busy. As soon as the doctor left, she got out of bed. She looked very wobbly, but she didn't want to show it. She stamped her feet three times, clapped her hands, wiggled her behind and said, "Marshmallow,"…and POOF! She was Fairy Mom. But her wings were all dull and droopy, and her crown didn't shimmer.
"I am going to cure myself with magic," she told Dad and me.
"I think that's a bad idea," Dad said, looking alarmed. But Mom pointed the Computawand at herself and pressed a code—bleep-bleep-bloop. "Betteridoo!"
We all waited. But Mom's spots didn't go away and her nose was still runny. Her wings drooped even farther.
"Do you feel better?" Dad asked.
"No," Mom said. "I don't know what's wrong. I'm going to look at the Fairy Doctor App."
She started scrolling down her screen, searching for a spell. Just then, Granny came in.
Download


Copyright Disclaimer:
This site does not store any files on its server. We only index and link to content provided by other sites. Please contact the content providers to delete copyright contents if any and email us, we'll remove relevant links or contents immediately.