Pipe Dreams by Kelly Slater
Author:Kelly Slater , Date: August 6, 2020 ,Views: 340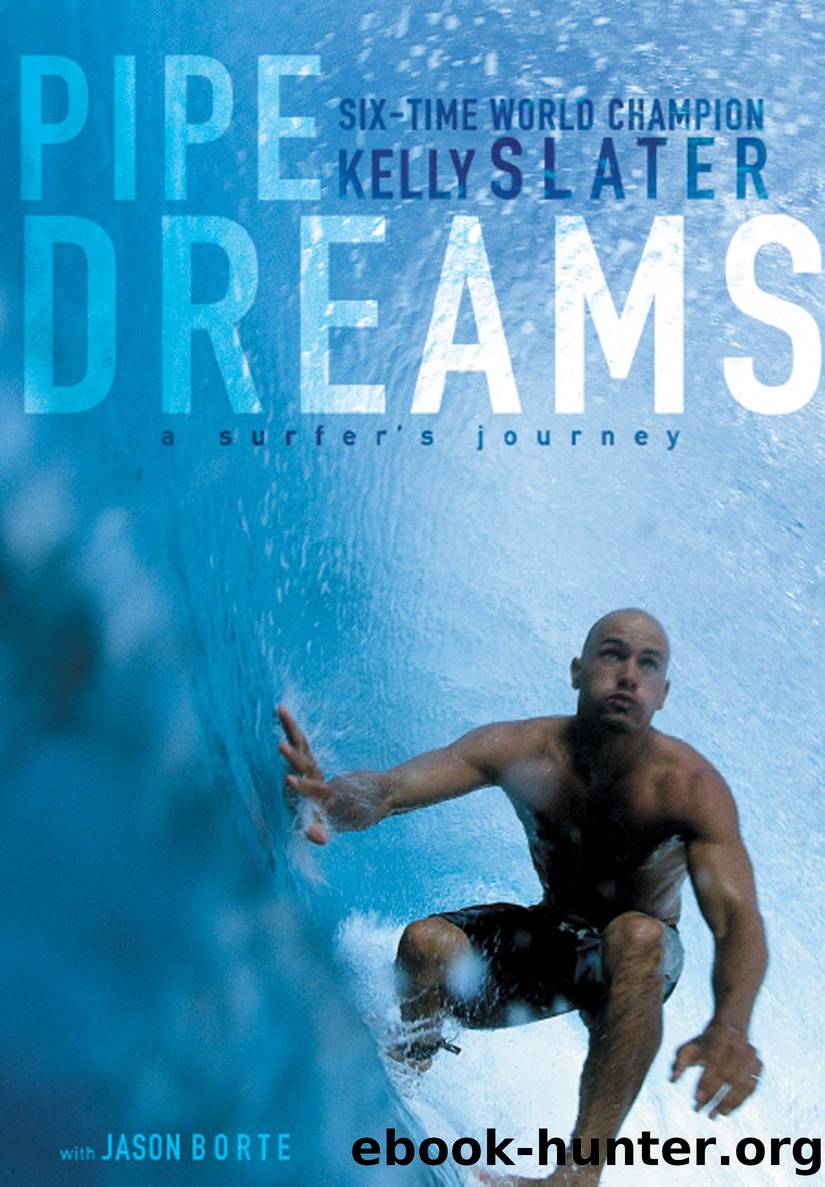 Author:Kelly Slater
Language: eng
Format: epub
Publisher: HarperCollins
Published: 2020-01-24T00:00:00+00:00



There were specific reasons why I had been losing heats, and I set out to find them. I got a folder and kept every judge's sheet from when I lost to try to pinpoint my mistakes. The sheets contain each judge's score from every wave ridden, so it's easy to figure out where I went wrong. While the losses were still fresh in my head, I wrote the reasons for losing on each sheet, including all the stats from each contest—highest wave scores, highest heat scores, anything to get my focus back on surfing.
Sometimes I'd get six or eight waves and lose. Other times I'd get four waves and win by a long shot. Only three waves were counted toward each surfer's final tally, so it's a good idea to be selective. I had to pay more attention to the conditions, and make sure I was in the right spot at the right time. I would figure out where to sit and which wave in the set was the best. Everybody on tour has the ability to win at any time, so it comes down to understanding the conditions and getting the best waves. Patience is a virtue, even in surfing.
By the time I got to Japan in October, something snapped in me and I thought, "I've got to turn things around and get some results." A lot of people from Quiksilver were there for me, but Tom Carroll helped the most. He had been on the World Tour for fifteen seasons and had overcome his share of adversity, including several serious injuries. He was sort of my big brother on tour and helped get me focused on surfing again.
I put together four good contests in a row to finish out the season. In Japan, I placed ninth in the Miyazaki Pro and won in the Marui Pro in Chiba, which was the richest purse of the year, earning me $25,000 and a new car. My ratings were on the rise, and by the time I left Japan, I was ranked twelfth. With a quarterfinal finish in Brazil, I moved into ninth. I had no chance of winning the world title, but with the tour finishing at Pipeline, I was determined to finish with a bang.
While I wasn't in the running, five guys still had a chance at winning the world title at Pipeline. It came down to the final, and Derek Ho had a chance to become the first Hawaiian world champ. All he had to do was finish first or second to pass Gary Elkerton, so the pressure was intense. The other finalists, Jeff Booth, Larry Rios, and myself, all rode for Quiksilver, but that day was about Hawaii more than anything else. Derek wore a look of focused determination that said, "Don't get in my way." I can't see rolling over for anybody, so thankfully the fact that Derek didn't need to get first to win the title meant I could go all out.
We gave Derek his space, but I wanted to win.
Download


Copyright Disclaimer:
This site does not store any files on its server. We only index and link to content provided by other sites. Please contact the content providers to delete copyright contents if any and email us, we'll remove relevant links or contents immediately.