Open Praxis, Open Access by Unknown
Author:Unknown , Date: January 15, 2022 ,Views: 80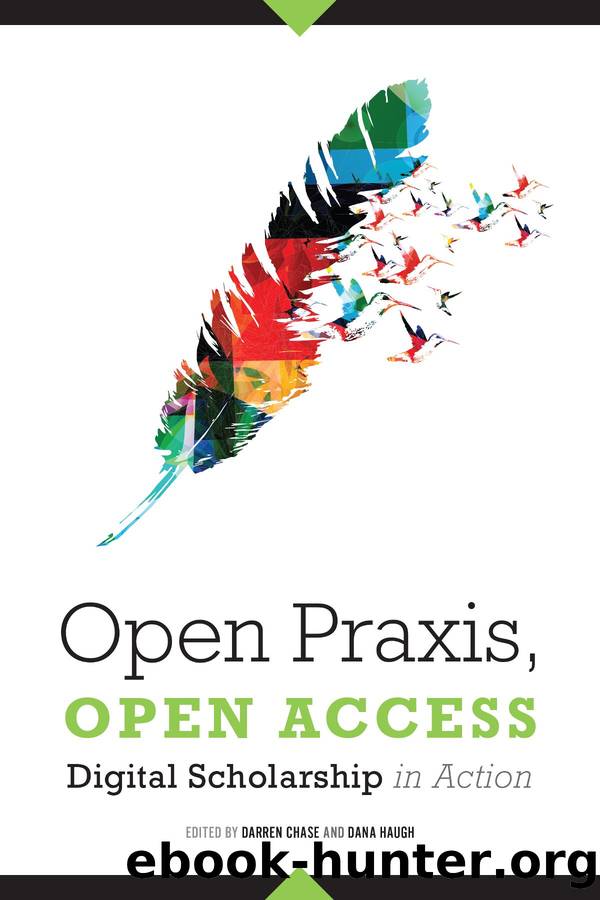 Author:Unknown
Language: eng
Format: epub
Tags: LAN025000 Language Arts & Disciplines / Library & Information Science / General, COM065000 Computers / Electronic Publishing
Publisher: American Library Association



Preservation Problems with Digital Files and Online Repositories
3D printing repositories are locations for archiving, preserving, sharing, and describing 3D printing digital content. Different types of content are stored in digital repositories. These repositories generally store their files in databases that are kept on a hard drive, physical server, or in cloud storage off-site. There are definite benefits to digital preservation, especially in the short term, such as quick, easy, and almost universal access. However, there are complications as well. There have always been inherent problems with physical storage, such as physical damage from fire or flood, theft, and lack of physical space; but there are more important and long-term issues with digital preservation. We should not assume that the manner in which we access digital materials or the way we preserve those materials now will remain the same in the future. There is a misconception that since digital material is available on the Internet, or in the cloud, it will always be there. This is not the case. In a digital form, content is more fragile today than it has ever been due to the constantly changing nature of technology, and there is no single solution to the impermanence of these materials. As technology changes, so does the marketplace. Who could have imagined that once-successful ventures like Netscape Navigator, America Online, and Compaq, which were so popular and ubiquitous in the 1990s, would be floundering or even out of business today?
The ease with which we upload and save digital content can be undone just as easily. An argument can be made that when content was preserved in a more physical format in the past its life span was more secure, or at least more predictable. By contrast, there is no promise that any content can be saved permanently in its digitized form. There are many reasons for this, such as digital obsolescence, formatting issues, aging computer programs, proprietary issues as companies merge and are taken over, and finally the training and knowledge of how to access and use older digital files.
Download


Copyright Disclaimer:
This site does not store any files on its server. We only index and link to content provided by other sites. Please contact the content providers to delete copyright contents if any and email us, we'll remove relevant links or contents immediately.