Neuroscience and Law by Unknown
Author:Unknown , Date: July 29, 2020 ,Views: 409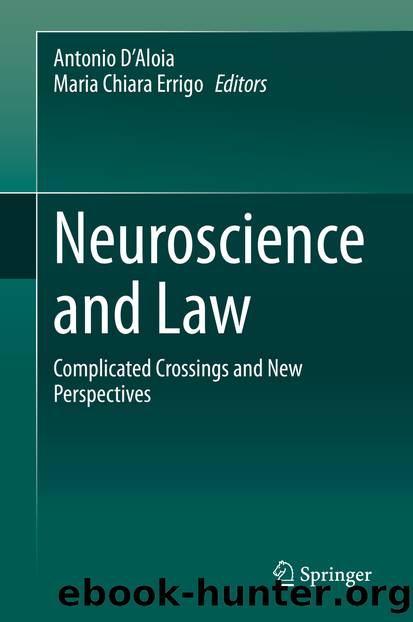 Author:Unknown
Language: eng
Format: epub
ISBN: 9783030388409
Publisher: Springer International Publishing



4 Specific Regulations and Lacks in Legal Protection of Individuals' Rights
The cognitive devices discussed in the previous paragraphs are the most frontiers' outcomes from Neuroscience combined with Cognitive Psychology and Information Technology.
Currently, they are mainly applied in Health, legal practice, marketing, politics and, of course, in research. We cannot know which applications are currently being used in Defense, even if they are easily imaginable from the context and discussions that follow.
In research all the investigations involving individuals must be approved by an ethical committee and, when involving devices, these latter need to respond to specific requirements guaranteeing the compliance with current national and international regulations, as for all the medical and the electronic devices. As we will see further in this article, also in the other fields there are some regulations providing a certain level of protection for individuals but, as told, research, industries and, more in general, commercial companies are running fast in designing new possible applications, so that regulators are often in late in providing the proper set of rules not allowing to find some escapes. Also, in legal practice itself Neuroscience is increasingly applied, as probative techniques and in judgement. For instance, in several juridical systems, they are technologies and methodologies from Neuroscience and Cognitive Science are used to collect evidences, to verify the mental state of witnesses or defendants, to prevent the reiteration of the crime (early detection).
Download


Copyright Disclaimer:
This site does not store any files on its server. We only index and link to content provided by other sites. Please contact the content providers to delete copyright contents if any and email us, we'll remove relevant links or contents immediately.