Margaret Barker by The Spanish Doctor
Author:The Spanish Doctor [HMED-75, MMED-1072, Mediterranean Doctors] (v0.9) (epub) , Date: January 14, 2021 ,Views: 18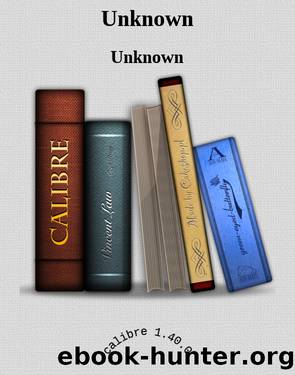 Author:The Spanish Doctor [HMED-75, MMED-1072, Mediterranean Doctors] (v0.9) (epub)
Language: eng
Format: epub



CHAPTER SIX
Pippa waited on the terrace for Carlos to return. From the adjoining room she could hear his voice, animatedly talking in rapid Spanish, occasionally laughing at something the mysterious Maria had said. She tried to tell herself that it was silly to be jealous of someone she'd never met, especially when she herself meant nothing to Carlos. But there was an awful niggling feeling at the back of her mind that Maria was bad news.
The lady in black, who Carlos had introduced as Senora Montejo, brought a jug of iced fruit juice, setting it down on a table before indicating that she wanted to take the baby to a cooler place indoors. In a mixture of the Senora's broken English and Pippa's limited Spanish it was agreed that Matthew would sleep better inside, where there was a family nursery. Pippa was assured that the Senora would stay with the baby in the nursery, as she always had done with the children of Carlos's sisters.
Matthew slept on as he was transferred from the arms of his mother to the kindly lady who whispered soothing words to him as she carried him away.
Carlos returned from his phone call. 'I saw Senora Montejo taking Matthew to the nursery. You don't need to worry about him. Our wonderful housekeeper has looked after all the Fernandez children. She used to take care of me, especially after my mother died, and she's the most caring person I've ever met. She considers herself a housekeeper here, but she's part of the family now. When I was a child it was just like having a second mother.'
'I can see she's a natural with babies,' Pippa said. She hesitated. 'It was lucky that you were at home to take your phone call.'
Carlos sat down in the chair beside her, running a hand nonchalantly through his thick dark hair.
'Oh, Maria would have called back, or got me on my mobile,' he said casually.
'Is Maria one of your sisters?'
Pippa was trying not to sound too inquisitive, knowing quite well that Maria wasn't one of the names Carlos had mentioned when he'd discussed his four sisters with her on their first evening together at the restaurant.
Carlos's dark eyes flickered but his expression gave nothing away. 'No, Maria is just an old friend. We go back a long way.'
Pippa hoped he meant old as in ancient, much older than himself! But a gut feeling told her that was wishful thinking.
Carlos placed the glass of fruit juice in front of her. Thoughtfully, she took a sip, leaning back against the cushions. They sat together in amicable silence for a few minutes, looking out across the garden. A couple of slender, colourful dragonflies were playfully weaving themselves in and out of the exotic flowerbeds.
Pippa finished her drink and put the glass down on the table. 'It's so peaceful here.'
Carlos gave her a lazy smile. 'Not even the sound of a crying baby. Talking of which, we'd better have our swim now, before Matthew wakes up and you have to feed him again.
Download


Copyright Disclaimer:
This site does not store any files on its server. We only index and link to content provided by other sites. Please contact the content providers to delete copyright contents if any and email us, we'll remove relevant links or contents immediately.