Christmas Bump by Trisha Ridinger McKee
Author:Trisha Ridinger McKee [Ridinger McKee, Trisha] , Date: October 14, 2021 ,Views: 44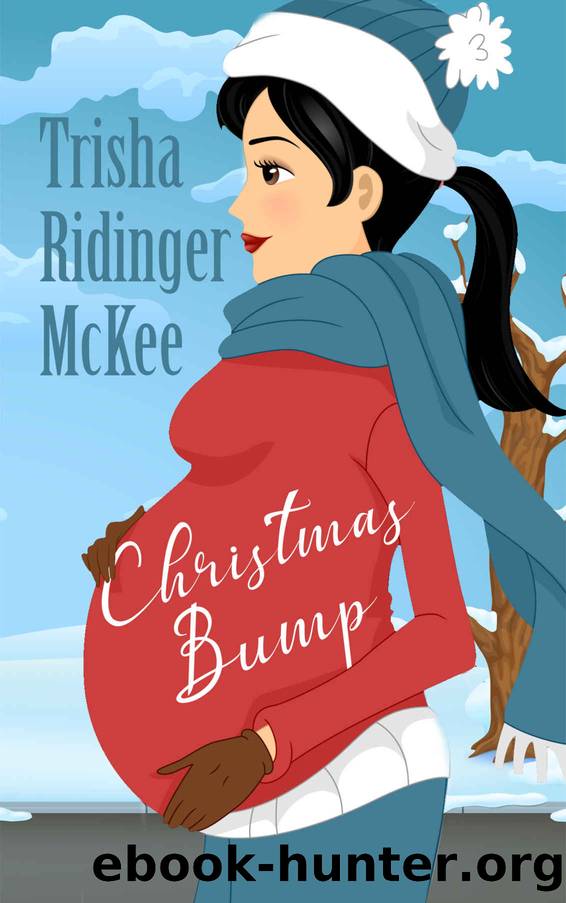 Author:Trisha Ridinger McKee [Ridinger McKee, Trisha]
Language: eng
Format: epub
Published: 2021-09-29T22:00:00+00:00



Chapter 7
Winona glanced up from her laptop when the front door opened. Cooper stepped in, shaking off the snow, his usually tousled hair wet against his face. "Hey, Coop, where have you been? I looked outside an hour ago, and you weren't there."
He stepped out of his boots and went to the fireplace, holding his hands out to warm them. "I went over to Mrs. Jones's and then Al's - he's the older gentleman that doesn't talk to anyone. I wanted to check on them and see if they needed to be shoveled out. Al's grandson was already there, and Mrs. Jones's daughter visited earlier. But Mrs. Jones wanted me to walk her dog for her. Damn dog loves the snow."
Winona laughed. "Poor pup. How were they during the storm with no power?"
"They were all fine. Mrs. Jones has a generator. You might want to think about investing in one. Especially with a baby."
"Good point. How do the roads look?"
"Finally plowed."
"Okay. I'm going to run some errands after I get done with work."
He shrugged out of his coat. "Really? Want me to go with?"
"No. Just want to go pick up a few things for the holidays."
"Okay. Well, be careful. Some roads might still be slick. I think I'm going to head back to my apartment and pick up some things. I'll bring the game system over. Give you a chance to practice."
She laughed. "You're going to regret that when I end up kicking your ass. At your own game."
His grin lit up his eyes as his fingers combed his hair back. "You know, I have no doubt. If you need anything while you're out, call. And be careful."
The stores were decorated with Santas and tinsel, Christmas music flowing through the speakers and enticing shoppers to buy some of that holiday spirit. Winona smiled to herself as she ambled through the aisles filled with nutcrackers and old-time Santas, ornaments and yard decorations. She grabbed some garland for the fireplace and some bulb ornaments to fill in the empty spots on her tree.
She picked up some gifts for Yvonne, some neighbors, Terri and Felicia, and after some deliberation, she chose some items for her father and Aspyn. Because no matter what, they were her family.
Finding something for Cooper was a little more difficult. Winona scoured over cologne, scarves, tool sets, and gadgets. Nothing seemed right, so she decided to put off gift-buying for him until something jumped out at her.
She was humming as she lugged the packages to the car. The bitter, cold air stung her face, but it could not wipe off her smile. Her stomach was stretched to its limit, she still had to get things ready for the baby that could come at any minute, she was not speaking to her dad or sister, but it was the Christmas season. And that made everything okay.
As she settled into her car, waiting for it to warm up, her phone went off. Her dad and sister still called often, leaving messages that went unheard, but checking the number, she saw it was not a saved contact.
Download


Copyright Disclaimer:
This site does not store any files on its server. We only index and link to content provided by other sites. Please contact the content providers to delete copyright contents if any and email us, we'll remove relevant links or contents immediately.