Warlord (Power Book 3) by Jagger Cole
Author:Jagger Cole [Cole, Jagger] , Date: April 6, 2021 ,Views: 27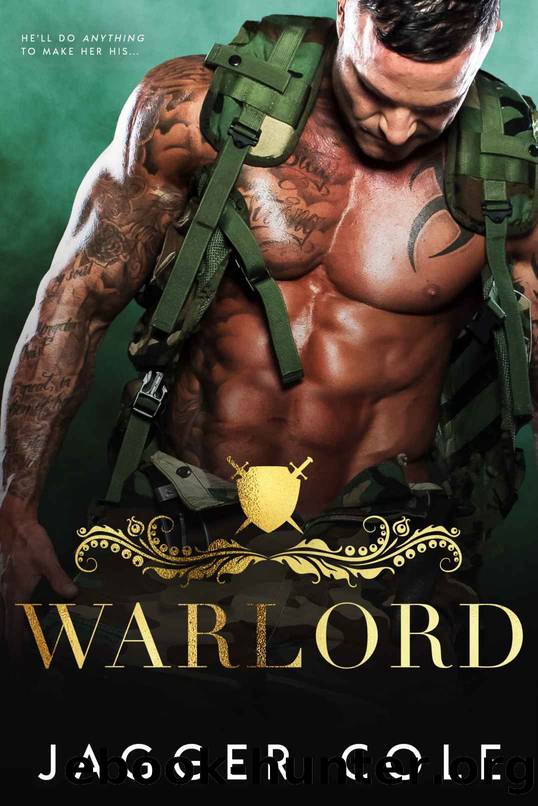 Author:Jagger Cole [Cole, Jagger]
Language: eng
Format: azw3
Publisher: Jagger Cole
Published: 2020-09-06T16:00:00+00:00



8
Killian
"Well now," Raj groans. He sits back in his chair and drops his napkin onto his dessert plate. "It seems we can be civilized men after all."
"We should try not shooting at each other more often," I smile thinly. Calculatingly.
Raj laughs. He picks up his glass and drains the last of his wine. He stands, and so do Isla and I.
"This isn't a cease-fire," Raj grunts. "But I believe we can put this unpleasant business with my daughter behind us, no?"
I can feel my shoulders relax. Thank God. I smile and reach out to shake Raj's hand. "I'm glad we can agree on that."
Raj waves a hand. "Well, I see how things are. Now that I've met your beautiful and charming wife. Perhaps my daughter was confused?" He grins. "The fantasies of a girl, perhaps? What do you think, Isla?"
He turns to Isla. She smiles a practiced, charming smile. "Well, of course I'm biased. But what girl wouldn't start to get caught up with my husband? I mean he's so handsome and all!"
I almost laugh. She's laying it on thick. But Raj eats it up. Behind him, I smirk at her.
"Two nights from now," Raj says with a smile. "Why don't you come to the palace?" He turns to me. "Perhaps we can negotiate something more civilized between our two causes, no?"
"I think that sounds excellent," I agree. The two of us shake firm hands again. Raj turns and insists on kissing Isla's hand once again. Just like the first time, I can feel myself simmering with rage when he does it.
"Until then, Mr. Van Der Hoef," he smiles. He nods to his men, and they all sweep from the tent. Isla and I stand there in silence for a moment. Slowly though, I turn to her.
"That went well," I grunt. "Very, very well."
"Where did you learn this?"
I frown. "Learn what?"
"How to be a gentleman."
I chuckle. "Are we going to touch back to that part about my handsomeness?"
Isla flips me off, which makes me laugh. But I can she's smiling, too.
"Calm down," she grins. "I was playing a part."
"And well."
"Thanks," she says softly.
"You should pretend to be my wife more often. It's as if you were born to play the part."
"For five days," she says quickly. I just grin.
"Hang on, what palace was he talking about?"
"Oh…" I wave a hand dismissively. "Raj's forces have the capital city of Penghali. Or what's left of it, including the old Royal Palace.
She purses her lips. Slowly, she shakes her head. "There's no goal here, is there? You just like shooting at things and playing commando in the jungle, don't you?"
I shrug. "Is there something wrong with that?"
"No, but…" she shrugs. "At some point, it might be time to grow up."
"Sounds awful," I grunt. "I'll pass."
She rolls her eyes. She smiles at me curiously. "What's the end goal? Just to screw around in the woods playing war games?"
"You tell me, little miss gangster." She instantly bristles, and I grin to myself. I dug deeper into her life earlier.
Download


Copyright Disclaimer:
This site does not store any files on its server. We only index and link to content provided by other sites. Please contact the content providers to delete copyright contents if any and email us, we'll remove relevant links or contents immediately.