The Entrepreneurial Society by Niklas Elert & Magnus Henrekson & Mark Sanders
Author:Niklas Elert & Magnus Henrekson & Mark Sanders , Date: March 10, 2020 ,Views: 67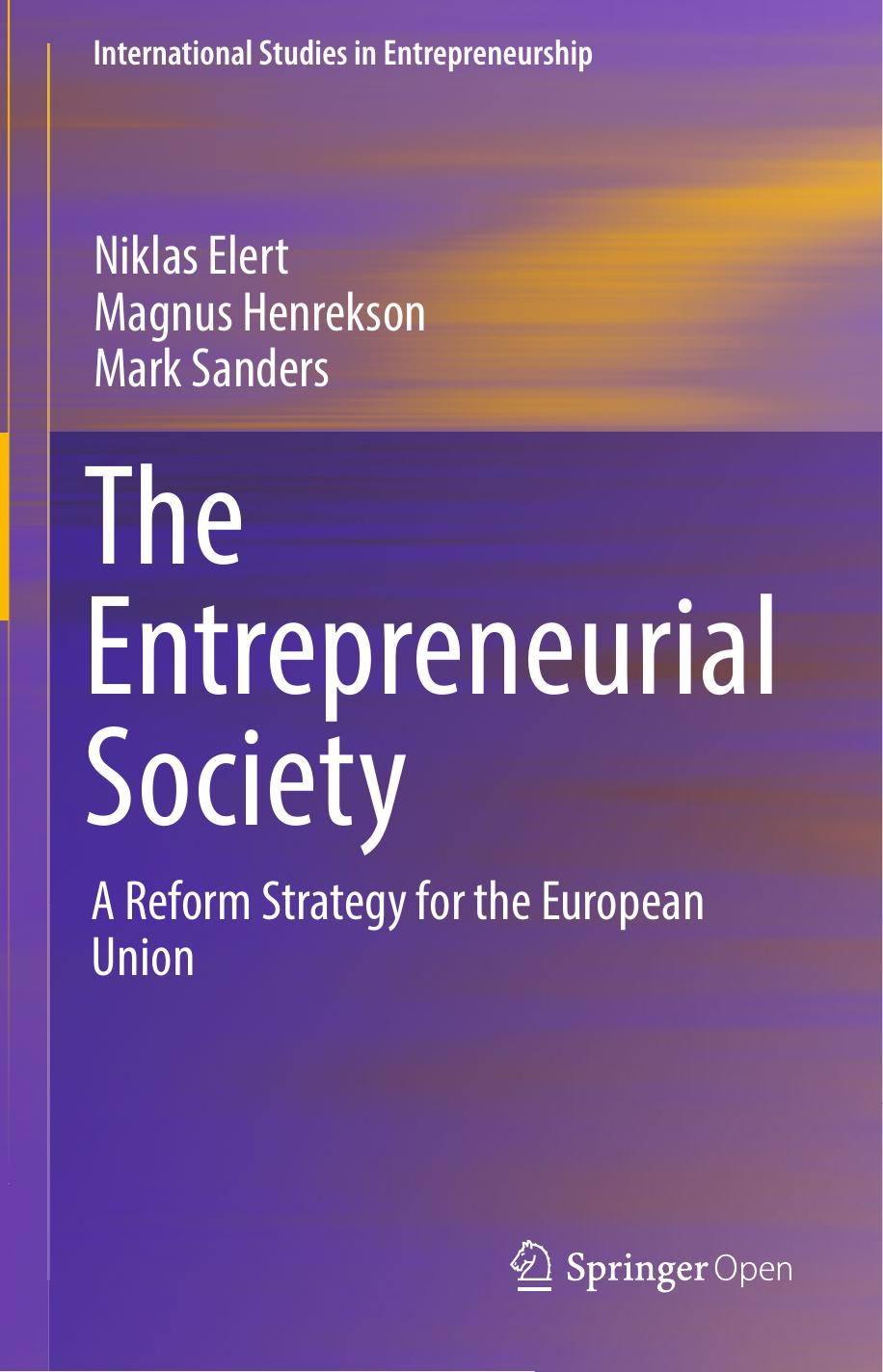 Author:Niklas Elert & Magnus Henrekson & Mark Sanders
Language: eng
Format: epub
ISBN: 9783662595862
Publisher: Springer Berlin Heidelberg



This proposal is highly relevant for a country such as Germany, where labor market mobility is low, geographically (Niebuhr et al. 2012; Bentivogli and Pagano 1999), occupationally (Korpi and Mertens 2003; König and Müller 1986), within firms (Fitzenberger et al. 2015), and across industries (Gangl 2003; Bachmann and Burda 2010). In part, the low mobility may be a result of Germany's "orderly" educational system, which sets people on a highly predictable career path. Linking social security entitlements to job tenure is then perhaps a consequence of, as much as a cause for, immobility. Under such circumstances, any portability reform would have to be accompanied by reforms in the educational system to be effective.
Furthermore, it should be evident that complexity and opacity in social security systems make both beneficiaries and employees risk averse, reducing the attractiveness of any nonstandard labor market offerings. Such corrosion is perhaps inevitable over time, but as with the tax system, an occasional redesign of the social security system from the ground up could enhance transparency and neutrality. One form that such a reboot could take in European welfare states would be the introduction of a universal negative income tax system. Such a reform provides the system with an unconditional floor on which policymakers can build more detailed and complicated structures.Proposal 30: Investigate the possibility of establishing a modest but unconditional floor in the social security system through a negative income tax system.
Download


Copyright Disclaimer:
This site does not store any files on its server. We only index and link to content provided by other sites. Please contact the content providers to delete copyright contents if any and email us, we'll remove relevant links or contents immediately.