Sizzle (The MacKenzie Family) by Hart Liliana
Author:Hart, Liliana [Hart, Liliana] , Date: April 9, 2021 ,Views: 20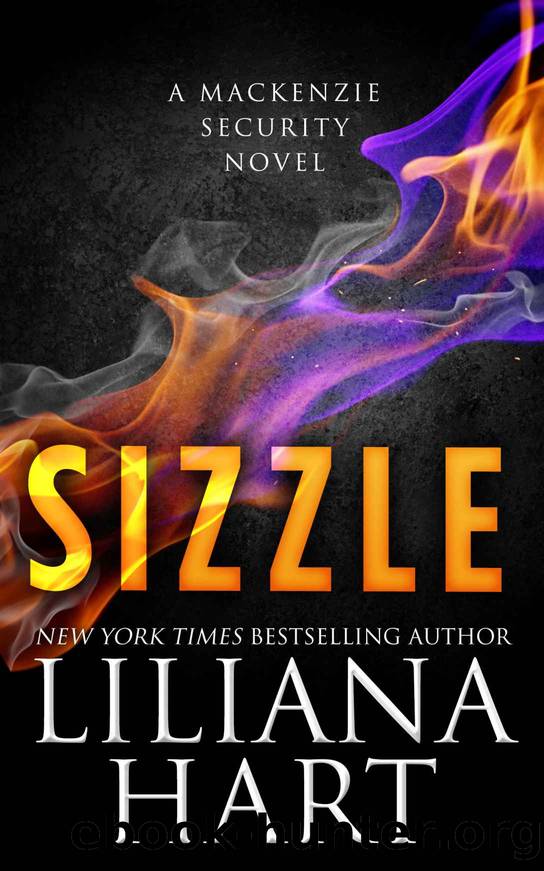 Author:Hart, Liliana [Hart, Liliana]
Language: eng
Format: epub
Publisher: Liliana Hart
Published: 2014-02-18T00:00:00+00:00



CHAPTER TEN
Four days of miserable weather pounded the west coast of Alaska, burying it in layer after layer of snow and ice.
It had taken Audrey less than twenty-four hours for stir-crazy to set in. The days and nights had blurred into one another—the snow and wind a relentless force. The only difference between day and night was the sky going from a stormy gray to pitch black and back again.
She needed to get out and search for Jonah. The back of her neck had been itching ever since the snow had begun to slow. He was out there. And he was close. He had to be.
Joe and Ahnah's tiny house had one bathroom upstairs with a shower that was so small it was difficult to scrub without knocking elbows against the faucet. But she'd escaped to the small space to put some space between her and Archer, and she let the hot water beat down on her as she tried to think of anything else.
He was driving her crazy, and it hadn't helped that she'd spent each night lying inches away from a man who intrigued her both physically and intellectually.
She'd never met a man like Archer before. He was an unusual mix of being both an open book and secretive as hell. Fascinating was the only word that came to mind. She knew he had a daughter he loved more than anything, and that he'd been divorced for more than a decade. His ex-wife hadn't wanted to live with the secrecy and constant travel, and Archer hadn't blamed her for wanting to move on. They maintained a friendly enough relationship for his daughter's sake, but there'd been no other woman long term in his life.
She knew he liked old black and white movies and he hated Chinese food. She knew his sense of humor edged toward the ridiculous and he could make her laugh at the oddest moments. And she knew he slept flat on his back with his gun tucked just under his sleep mat where he could reach it easily.
Just like she knew in her gut that he'd been the agent known as Warlock during his time with the CIA. But she could never get him to confirm or deny her suspicions. He'd been happy to share whatever she wanted to know about his personal life, but his professional life had been completely off limits.
The stories about Declan's team were legendary. They'd been an unstoppable force and there were contracts out for each of them in multiple countries. She couldn't blame Declan for building his fortress of solitude in bumfuck Montana, surrounded by gated walls and armed guards. Gabe Brennan had basically done the same thing with the operation he'd set up on the other side of the ocean. But Kane Huxley was in hell where he deserved to be, Warlock was rumored to be dead as well, and Cypher was in the wind, living behind his computers and anonymity.
These were men whose pasts would one day catch up with them if they weren't very careful.
Download


Copyright Disclaimer:
This site does not store any files on its server. We only index and link to content provided by other sites. Please contact the content providers to delete copyright contents if any and email us, we'll remove relevant links or contents immediately.