Sensitive Is the New Strong by Anita Moorjani
Author:Anita Moorjani [Moorjani, Anita] , Date: April 9, 2021 ,Views: 72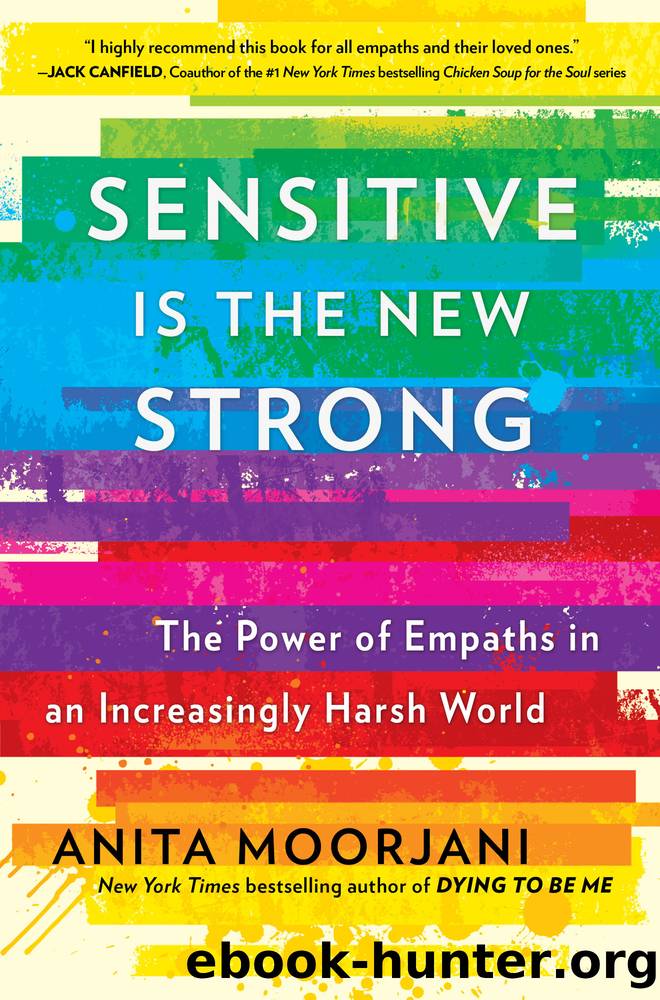 Author:Anita Moorjani [Moorjani, Anita]
Language: eng
Format: epub
ISBN: 9781529356083
Publisher: Hodder & Stoughton
Published: 2021-03-18T00:00:00+00:00



3. Get passionate and excited about life.
Next, find ways to get excited about life. Ask yourself, If I had a clean bill of health right now, what would I do with the rest of my life? And, whatever the answer, start to do it, or at least work toward doing it.
Chances are, the health challenge is a wake-up call, signaling that the way you're currently spending your life is depleting your life force energy. Most of us tend to focus on the illness, trying to figure out how to eradicate it, and then we go back to the life we were living prior to the illness, which is the life that brought us the illness in the first place. So it's important to connect with what fills you with excitement and joy.
Ask yourself, Why do I want to get well? Why do I want my life back? Do I want to go back to a life that was depleting my energy? Would I spend more time with the people I love? Would I do more exciting things? Take more vacations? Work less? Do what makes me happy? Follow my passion? Discover what is truly my passion? Those are the things I suggest exploring while you're going through the healing process, because the idea is to get passionate about living life, and to have a reason to live, a reason to be healthy and strong and want a long life.
To me, one of the biggest determining factors of my health is my reason for living. What is my reason for being? Do I feel I have a purpose? I want to be clear about the reasons why I live and the reasons why I stay healthy. There is no incentive to be healthy if you feel trapped in a life you hate.
If I were dealing with a health challenge, I would go on a road to self-discovery. If you have a burning desire to be or do something, don't suppress it, because that's your calling. I love the term "calling" because, to me, it feels like my future self is calling me forth into my future.
A clue to finding your calling is to use your imagination. When I set my imagination free, I connect with something that's exciting and beautiful: For me, it's my sixth sense, my intuition, and my higher self. When I describe this connection to people, usually their response is, "Oh, it's your imagination." But imagination is what has unveiled my calling and my purpose to me. It has helped me to connect with my spirit, my soul.
Many of us have somehow been conditioned to believe that if we follow our desire and we follow our calling, we're actually being selfish. No. What you're actually doing when you suppress your imagination, when you suppress your desires, when you suppress your calling, is suppressing that which you came here to be and do.
I have learned that my soul, my spirit, my higher self, uses my imagination to communicate with me.
Download


Copyright Disclaimer:
This site does not store any files on its server. We only index and link to content provided by other sites. Please contact the content providers to delete copyright contents if any and email us, we'll remove relevant links or contents immediately.