Racialized Media by Matthew W. Hughey and Emma González-Lesser
Author:Matthew W. Hughey and Emma González-Lesser , Date: November 26, 2021 ,Views: 60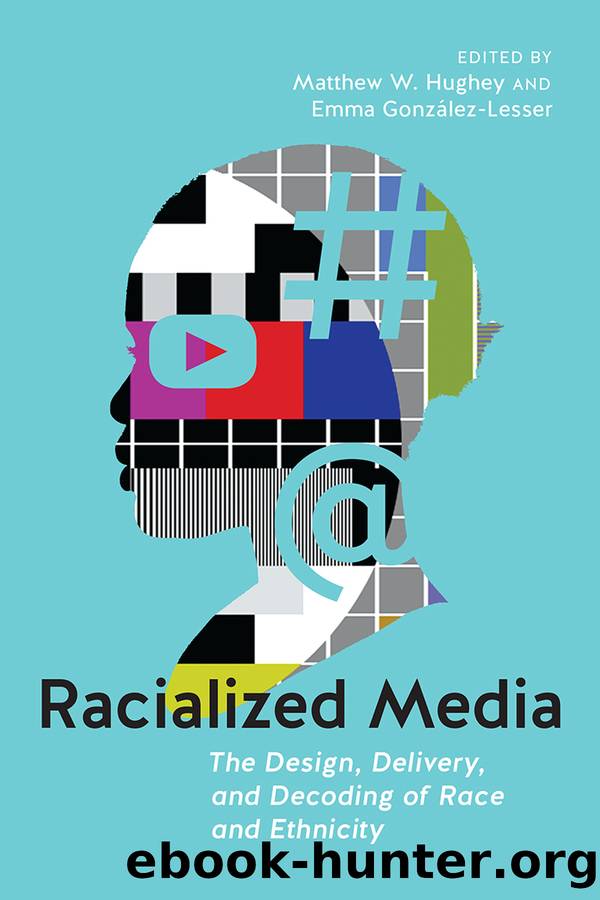 Author:Matthew W. Hughey and Emma González-Lesser
Language: eng
Format: epub
Publisher: New York University Press



The Greek Chorus
Analyses of #BlackLivesMatter have correctly identified the many ways in which the movement strategically harnesses Twitter. However, they have oversimplified the role of Twitter in this movement by focusing solely on citizen journalism or on protest coordination by activists. This limits analysis to the logistical, rather than cultural, aspects of the movement. Mainstream-media stories related to the movement suggest that in addition to relaying details and accounts of protests, Black Twitter engages in constant meaning-making surrounding movement claims and events.
As with a Greek chorus in a play, audience members may look to Twitter for cues on how to react to the scripting, staging, and performance of #BlackLivesMatter and indeed of other contemporary racial justice movements. In the long moments between widely covered social actions, audiences are left to interpret what they have seen. Twitter allows this process to happen collectively and publicly. The immense popularity of the platform as an alternative information source means that audiences are tuned in to these conversations. Moreover, the mainstream media's fascination with the high representation of African Americans on Twitter, and their apparent collective power, means that Twitter has become an aggregated voice that outsiders can consult to better understand the United States' racial climate.
Fully illuminating the symbiotic relationship between what is colloquially called Black Twitter and the #BlackLivesMatter movement requires a framework of social movements that explains how the former is contributive to but not constitutive of the latter. Together, Black Twitter and #BlackLivesMatter work to create, interrogate, and reformulate meaning around assaults on Black humanity.
Table 10.1 lists a combination of news and entertainment media outlets, that is, organizations that have been publishing news and entertainment since before the advent and heyday of the internet. Each article refers to several hashtags that have supposedly produced antiracist or antimisogynist outcomes through their viral popularity. #PaulasBestDishes, for example, is credited with divesting the celebrity chef Paula Deen of numerous endorsement contracts after she admitted to having used racial epithets against African Americans. In the wake of the George Zimmerman trial for the killing of the unarmed Black teenager Trayvon Martin, the anonymous figure "B37" secured a book deal to reveal conversations that had taken place behind closed doors during the trial. That contract was publicly canceled, an announcement for which came in the form of a tweet. Several media outlets have attributed the cancellation of the contract to Black Twitter, including CNN and the Associated Press (Kelly 2013; Holland 2014).
Black Twitter users are acutely aware of the ways in which their tweets are used in the aggregate as fodder for mainstream-media coverage of racialized events and as a means of tracking the popularity of ideas and products among the digitally connected Black community. Because of this, just as the Greek chorus speaks directly to the audience while espousing its own understanding of the narrative, Black Twitter participants engage in public debate with the awareness of their influence on their audience. That is, participants express their honest views with the understanding that those views
Download


Copyright Disclaimer:
This site does not store any files on its server. We only index and link to content provided by other sites. Please contact the content providers to delete copyright contents if any and email us, we'll remove relevant links or contents immediately.