Original Jesus: What he really did and why it really matters by Carl Laferton
Author:Carl Laferton , Date: June 21, 2020 ,Views: 267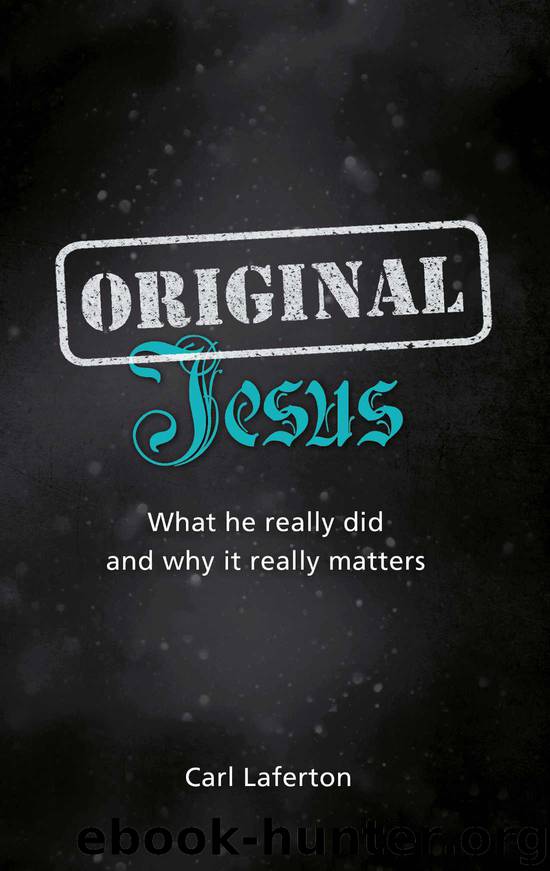 Author:Carl Laferton
Language: eng
Format: mobi, epub
ISBN: 9781909559127
Publisher: The Good Book Company
Published: 2014-01-01T00:00:00+00:00



The pastor?
There's an image of Jesus that is very popular with churchgoing people, moral people, good people. This Jesus—Religious Rule-keeping Jesus—has a very simple message: if you're good, God will be good to you. He divides the world into two: good people, and bad people—and if you've kept the rules your church or society lays out, you're welcomed into his kingdom.
So, as Religious Rule-keeping Jesus looks at these two men, he says to the pastor: "Come on in. You've been really good. You're going home justified. You'll pass straight through passport control and into the kingdom. Hey, we'll roll out the red carpet for a guy like you."
And then he turns to the conman and says: "No way. Look at your life. Don't even bother turning up."
Everyone listening to the real Jesus as he told this story was fully expecting him to say that. They were "confident of their own righteousness." They were rule-keeping people. They knew they were better than lots of other people (like tax collectors). They knew that God is good to good people.
I haven't done any scientific analysis to back up this claim, but I think most people today are "confident of their own righteousness". They've decided which rules they need to keep in order to qualify as "good," and they know they're keeping them. It may include going to church, and keeping the Ten Commandments—being obviously "religious." Or it may mean bringing up your kids well, mowing an elderly neighbor's lawn, and not fiddling your expenses or taking extra time at lunchbreak—simply being "good."
Very simply, if we think God will be good to us because we've been good, then we're "confident of our own righteousness."
If that's you, you'll love Religious Rule-keeping Jesus.
So the real Jesus is about to shock you…
Download


Copyright Disclaimer:
This site does not store any files on its server. We only index and link to content provided by other sites. Please contact the content providers to delete copyright contents if any and email us, we'll remove relevant links or contents immediately.