Blurb Your Enthusiasm by Louise Willder
Author:Louise Willder , Date: September 23, 2022 ,Views: 77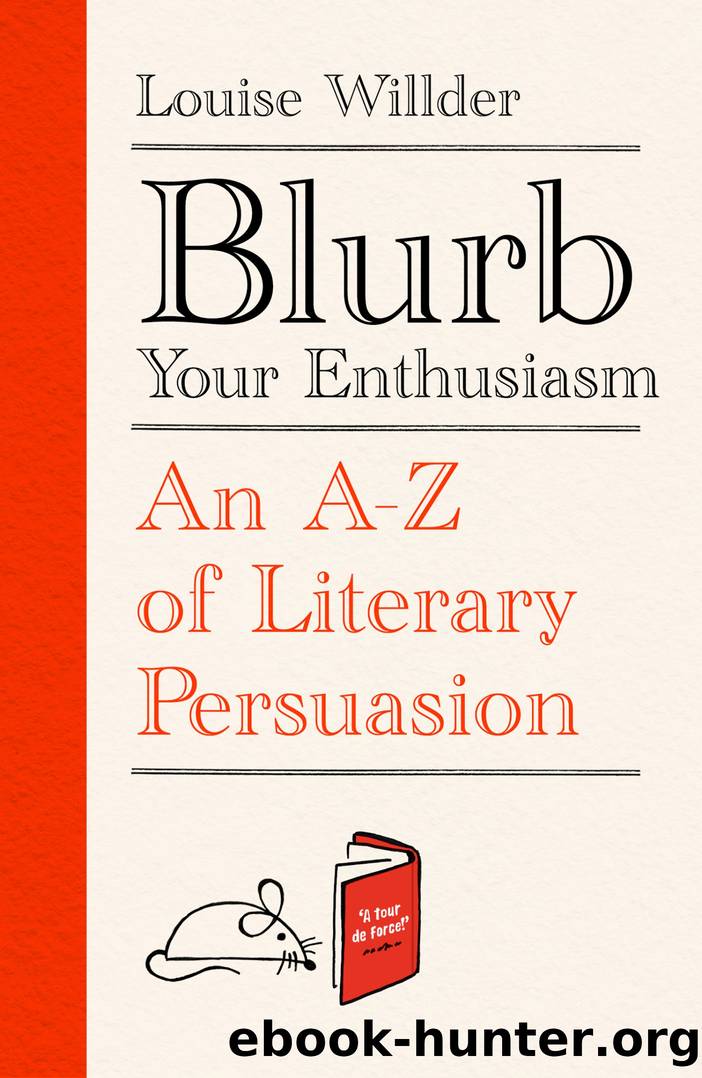 Author:Louise Willder
Language: eng
Format: epub
Tags: Humour;Writing;Editing;Literary;Publishing;Gift;Language;Books
Publisher: Oneworld Publications
Published: 2022-07-29T11:33:29+00:00



Do take a moment if you need to after that. I know the copy of the past is often less 'selling' than today's, but who thought this was a good idea? Were they attempting some kind of Brechtian alienation effect through the medium of blurb? Were they just a massive snob? We shall never know.
4. Divine madness
Now on to fabulously bad blurbs. They are to copywriting what Ed Wood was to films, taking copy to a level that is godlike in its camp. And to enjoy them at their fullest we must travel to the 1960s and 1970s.
The supernatural or weird provides rich pickings from this period, when one could enjoy books such as How to Become a Sensuous Witch by 'Abragail' and 'Valaria' (sample copy: 'keep your cauldron steaming!'); Tales of the Unexpected ('Roald Dahl can stand you on your head, twist you in knots, tie up your hands and leave you gasping for more.' Exhausting); or Killer Crabs ('A bloody carnage of human flesh on an island beachhead!' I love the geographical specificity of 'beachhead'.). Or maybe you're in the mood for some psychotic leprechauns lurking in the cellars of a castle? The copy on the 1966 horror novel The Little People informs us: 'ELVES? DEMONS? They speak German. They carry whips…' A review from the New York Times says this is 'carefully laid-on horror'. Careful? I'm not sure they read the book.
This copy, for the original UK edition of Jacqueline Susann's 1966 saga Valley of the Dolls, is as garish and kitsch as one of the author's Pucci pantsuits:
From Broadway to Hollywood, this is one of the fastest-selling, most whispered about novels ever. And no wonder! It reveals more about the secret, drug-filled, love-starved, sex-satiated, nightmare world of showbusiness than any book published.
Download


Copyright Disclaimer:
This site does not store any files on its server. We only index and link to content provided by other sites. Please contact the content providers to delete copyright contents if any and email us, we'll remove relevant links or contents immediately.