Blind Hope (The Technicians Series Book 2) by Olivia Gaines
Author:Olivia Gaines , Date: June 11, 2021 ,Views: 38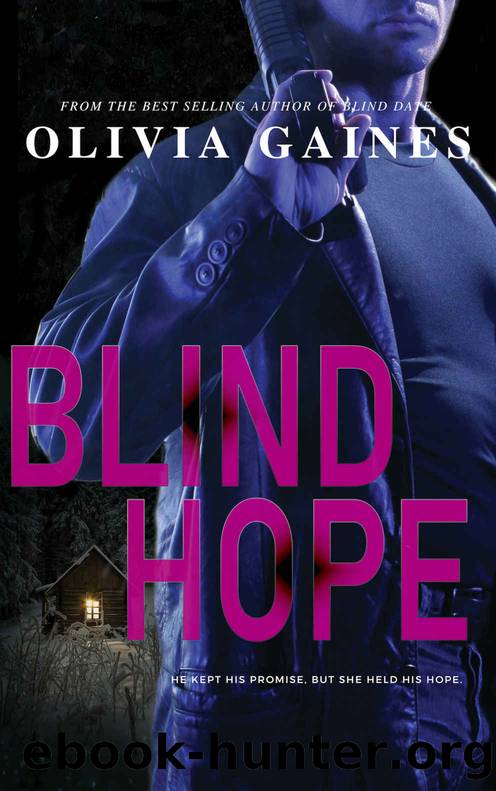 Author:Olivia Gaines
Language: eng
Format: mobi
Publisher: Davonshire House Publishing
Published: 2019-01-29T05:00:00+00:00



THEY DROVE IN THE TRUCK in silence until they reached the deer. Luckily, no animals had come along to gnaw or nibble on it. Cotter used the wench in back of his truck to haul the animal into the bed. The extra weight would be slow going, even in four-wheel drive.
"They make for a very nice family," Yield said. "Want one myself one day."
"Caleb was an asshole," Cotter said.
"Yeah, she deserves better. You gonna be better?" Yield asked.
"Trying," he mumbled.
"I think your 'try' is far better cry than anything that dude ever 'intended' to do," Yield said. "He took something that he shouldn't have. I suspect that's what got him dead."
"Can I ask what he took?"
"Pictures," Yield said. "Compromising photos of a high-powered political figure."
"Not good," Cotter replied.
"Nope," Yield said. "I will report that the man is dead. No evidence with the wife and kid, but if you find them, or if they are in a P.O. Box or anything else, burn them. Please don't make me have to come back."
"If you come back without an invitation to dinner, I'm going to make sure you never leave this property," Cotter said.
"Understood," Yield said, handing him a card. "Call me for that dinner. I ain't got plans for Christmas. I can take the cot."
A wink and a wave were all Yield gave as he disappeared through the trees. The sun was breaking through the tree line, rising over the creek, as Cotter climbed into the driver's seat and headed towards the house. The 10 point buck's head dangled off the back of the tailgate. He arrived in the front yard to find the Sheriff's truck parked there.
"Just fucking dandy," Cotter said, putting the truck in park. "And now this ass wipe shows up."
Download


Copyright Disclaimer:
This site does not store any files on its server. We only index and link to content provided by other sites. Please contact the content providers to delete copyright contents if any and email us, we'll remove relevant links or contents immediately.