609 Credit Repair Series: Template Letters & Credit Repair Secrets Workbook by Caulfield Bradley
Author:Caulfield, Bradley [Caulfield, Bradley] , Date: September 6, 2020 ,Views: 446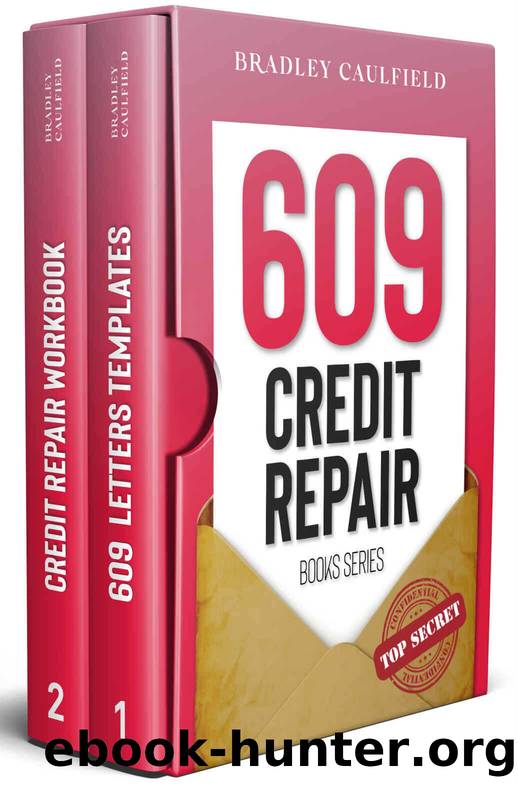 Author:Caulfield, Bradley [Caulfield, Bradley]
Language: eng
Format: epub
Published: 2020-08-08T16:00:00+00:00



INTRODUCTIO N
You have heard it again and again, your FICO score must be so high to get this type of credit, this kind of interest rate, and this type of privilege. The FICO score is the single most important factor that stands between you and just about anything you want to get.
While many people fully understand the impact of the FICO score on their credit, few people, if asked, could tell you what it is or how it is determined. They just simply accept the fact that this number has so much power in their lives.
An individual has many credit scores; however, the most prominent of them which is relied on by the majority of lenders is the FICO Score. Being able to comprehend the variables that determine how it is calculated, can ensure that you are informed on the actions that either positively, or negatively affect your score. When you concentrate on the large things listed below that can positively influence your score, you can make a significant impact for it to rise.
Your credit score is something that can cause a massive transformation in your finances. A good score enables you to access lower interest rates, better credit cards, and it could even aid you when renting an apartment. Nevertheless, not every individual understands how exactly a credit score is formulated, or many of the other essential basics of a credit score. Credit scores were designed to allow for easy decision making on the part of lenders. Credit unions and banks typically require information on how much default risk you pose on any loan you are given. This is why they view your borrowing history for signs. For instance, they would like to ascertain if you have previously borrowed and successfully repaid those loans. They also want to know if you recently stopped paying on numerous loans.
When you apply for a loan, your activity is reported by lenders to credit bureaus, which then transform that information into credit reports. When it comes to credit scores, computer-derived programs can read all of this information and provide a score, which lenders can use to assess your likelihood of repayment. Rather than spending minutes digging through every individual credit report required for a loan, merely looking at the scores allows lenders to have a fast over-all idea of the individual's creditworthiness.
Download


Copyright Disclaimer:
This site does not store any files on its server. We only index and link to content provided by other sites. Please contact the content providers to delete copyright contents if any and email us, we'll remove relevant links or contents immediately.