Who Dropped Peter Pan? by Jane Dentinger
Author:Jane Dentinger [Dentinger, Jane] , Date: October 29, 2022 ,Views: 44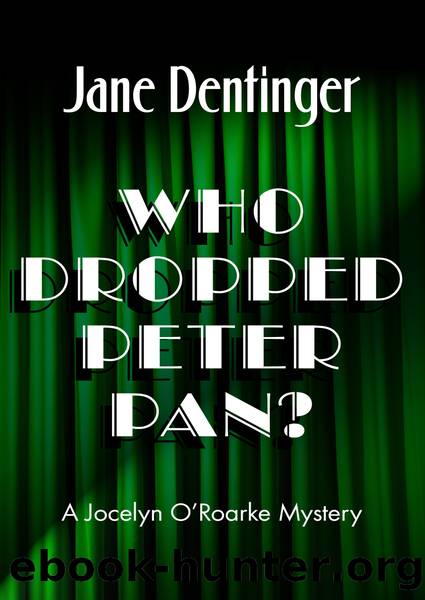 Author:Jane Dentinger [Dentinger, Jane]
Language: eng
Format: epub
ISBN: 978-1-4804-3692-3
Publisher: Open Road Media
Published: 2013-06-28T16:01:00+00:00



17
"OKAY, ONCE MORE. FROM the beginning."
"Ah, crud! Come on, lady, gimme a break," Al Brenner pleaded to no avail.
Judith Kravitz shook her ginger-haired head and tapped a fingernail imperiously on the tabletop in the interview room. "No. We have to get all our facts straight before the arraignment tomorrow. If I can't show cause for an outright dismissal, you're gonna be staring at cement walls for a while, fella. Given your record, our chances of getting the judge to set bail are—"
"Rotten, I know," Big Al agreed dispiritedly. "Even if he did, I'd never be able to raise that kinda cash."
"Well, that's neither here nor there since it ain't about to happen," she replied briskly but not without some sympathy. One would have to look hard to notice, but Kravitz was in a kindlier frame of mind of late, due in no small measure to the ministrations of the excellent Josie Jessup. Having a clean, well-kept living space, she had discovered, was a soothing thing. She had also discovered that Josie was a fabulous cook. So they had negotiated a raise in salary, in return for which Judith got to come home to a hot meal every night. For the overworked attorney, it was like a dream come true; she had finally found what she had always wanted: a wife. Flipping to the front of the police dossier, she repeated, "Once more with feeling, Al … Why all these photos of St. Cyr?"
"I told you," he groaned loudly, "I just thought she was real cute, that's all. Skippin' around in that little white nightdress, you know?" Big Al squirmed in the metal chair that barely held his girth. It appalled him to be discussing such things with a woman, but he had no choice. "Look, some guys're into the high-heels-stockings-and-garters thing. Not me. I like girls to be, uh, girlie." Catching the sour expression on her face, he added vehemently, "We're not talkin' short eyes here, okay? Nuthin' like that. Those kinda guys make me puke!"
"I understand, Al," Judith assured him, adopting a Dr. Joyce Brothers air. "You just prefer grown women with a gamine quality."
"A what?"
Dropping the clinical act, she barked, "You like 'em to at least look like virgins. Right?"
"Oh. Uh, yeah, I guess…. But anyhow, those pictures. They're just extra production shots. They were lying all over the theatre so I picked a few up. That's all."
Brenner, hot under the collar and perhaps in a few other places, let out a long breath and hung his head in embarrassment. For her part, Kravitz was feeling a little overwarm as well.
O'Roarke had been right in telling Flynn that Judith was no generic man-hater. In fact, she liked men quite a lot, more than she ever let on in her professional guise. And she liked Brenner, both as a man and a client; liked his big size and big muscles and was pleased with his no-bull approach to his defense. That was the nice thing about dealing with ex-cons, she thought; they know the drill and don't waste time protesting their innocence.
Download


Copyright Disclaimer:
This site does not store any files on its server. We only index and link to content provided by other sites. Please contact the content providers to delete copyright contents if any and email us, we'll remove relevant links or contents immediately.