Wake Up With Purpose! by Sister Jean Dolores Schmidt
Author:Sister Jean Dolores Schmidt , Date: March 17, 2023 ,Views: 42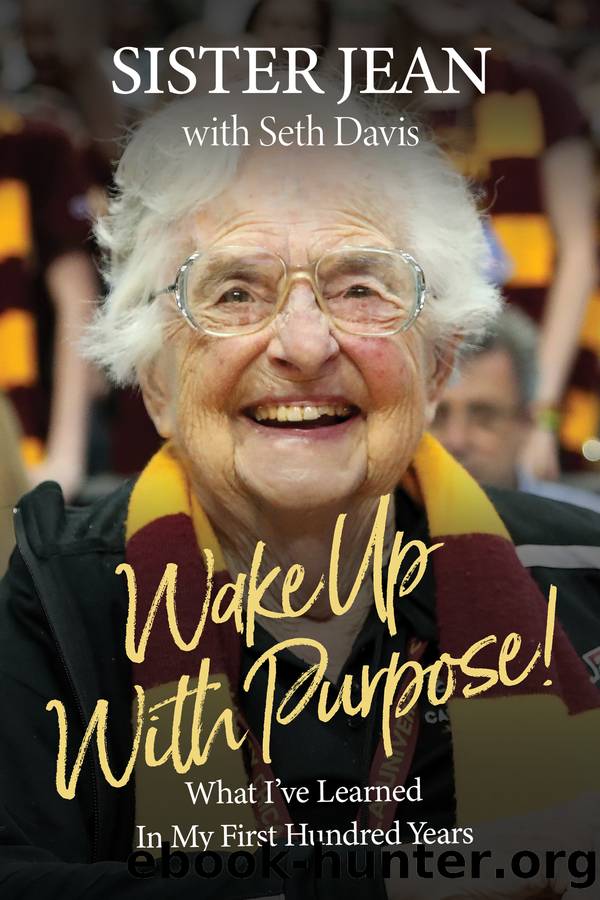 Author:Sister Jean Dolores Schmidt
Language: eng
Format: epub
Publisher: Harper Select
Published: 2022-12-27T00:00:00+00:00



Nine
Loyola
If you keep moving, eventually you'll find your balance.
During my tenure at Mundelein, I taught most every subject and held most every job—or so it seemed. I taught methods classes in the education department, supervised student teachers, and conducted a reading clinic for children in the neighboring schools. I served as director of Summer Session, freshman dean, sophomore dean, assistant dean, director of Weekend College, director of the Mundelein College Reading Clinic, and even acting dean. (Today they call that an interim dean, although when I had the job I surely had to act like the real thing!) I also remained the director of student employment and head resident of Coffey Hall.
I held plenty of positions outside the university as well. I was a member of the Chicago Area Reading Association, the National Academic Advising Association, and the National Council for Accreditation of Teacher Education, as well as an academic governing association in the Midwest. I traveled to meetings all over the country. We had BVM senates in those days as well, and for six years I ran the logistics and hospitality. I didn't seek out any of these positions. They all found me. I had hardly any downtime, but I slept well.
This was not uncommon for those of us who worked at Mundelein. We all wore many hats, and on a whim, we could be handed a whole new set of responsibilities. We might not have had any experience or expertise in that area, but it didn't matter. The job was ours, and we had to learn on the fly.
So I adapted. If I didn't know something, I asked questions. Too many people are afraid to use those three magic words: "I don't know." Why is that? We can't possibly know everything, and if we pretend that we know more than we do, it usually leads to bigger problems. One of the few times I asked to get out of an assignment was when they offered me a position that oversaw the financial assistance process. That is a position that requires a high level of expertise, as well as a great deal of time, because you have to keep up with all the changing regulations. My fear was that if I messed up, it would cost a student a chance to earn greatly needed scholarship money. I didn't want a young person's education to be threatened by my lack of knowledge.
Whenever Sister Ann Ida asked me to assume a new responsibility, she gave me time to pray and discern whether it was something I would be able to do. I wanted to do what was best for Mundelein and for me. Sometimes I would get out a notebook and list the pros and cons of my decision. I'm a big believer in writing. I hope pens and notebooks never go completely out of style.
I believe that serving in these various capacities brought me closer to God and burgeoned my faith. It brought me joy and happiness to know I was helping young people advance their education.
Download


Copyright Disclaimer:
This site does not store any files on its server. We only index and link to content provided by other sites. Please contact the content providers to delete copyright contents if any and email us, we'll remove relevant links or contents immediately.