The Storyteller by Dave Grohl
Author:Dave Grohl , Date: October 10, 2021 ,Views: 1171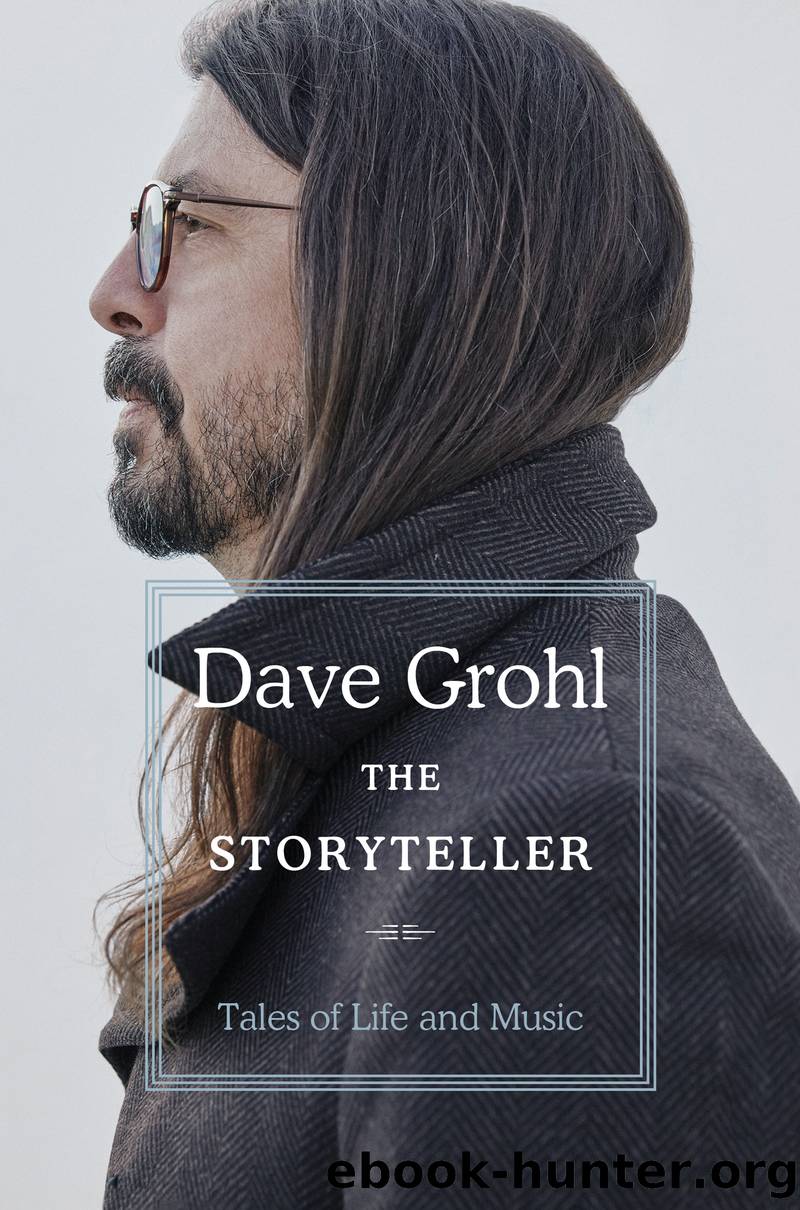 Author:Dave Grohl
Language: eng
Format: epub
Publisher: Dey Street Books
Published: 2021-08-09T00:00:00+00:00



Yeah, I'm runnin' down a dream
That never would come to me
Workin' on a mystery
Goin' wherever it leads
Runnin' down a dream
RIP Tom Petty 1950–2017
Sweet Virginia
Courtesy of Danny Clinch
"I'm going to need some privacy, so . . . nothing under four hundred acres," I said confidently.
"Wow!" my real estate agent, Connie, replied in shock. "Okay! Well, let me get on that and I'll circle back with some listings ASAP!" I was a bit taken off guard by the surprise in her voice, to be honest. This didn't seem like such an unreasonable request to me, considering that I was looking for a house to live in, a guesthouse for the band, and a barn to convert into a recording studio so that I could ride off into the sunset, living out my dream of being completely self-sufficient in a sleepy Virginia town.
Then again, I had no idea how big an acre was.
After seven years in Seattle, my life there had finally run its course. I had arrived a total stranger, lived in squalid desolation and emotional isolation, found my groove with a new group that became the biggest band in the world, had it all ripped out from under me, and started over again. A lifetime in itself. As much as I loved the city and the friends I had made there over the years, I had left my heart in Virginia, my forever home. Growing up among the rolling hills and tall oak trees of its suburbs, I never believed that I would live anywhere else, no matter how badly I wanted to break out of its quiet monotony and predictability as a kid. I'd always figured that I would end up right where I started.
As we began recording the Foo Fighters' second album, The Colour and the Shape (our most popular record to this day), in the fall of 1996 at a studio outside of Seattle named Bear Creek, I sensed that my time in the Pacific Northwest was coming to a close. Not only had I always felt like a visitor, just another transplant in a city fiercely protective of its precious roots, but the death rattle of my first marriage was in its final throes, casting a shadow over our recording sessions in the deep woods as the darkest winter months lay ahead (themes that are evident throughout the lyrics of that album). The fire that Seattle had built in my heart was going out, and no matter how hard I fanned the embers, I could never reignite what once was. It's time to move on, I thought. I don't belong here anymore.
Or, as Pat Smear once said, "Too many ghosts."
But, before moving back east to the place I felt most at home, I decided to make a twelve-month pit stop in Los Angeles (my version of The Lost Weekend), getting a feel for my newfound emancipation just blocks away from that sinking ship full of mud wrestlers I had once managed to barely escape. No longer surviving
Download


Copyright Disclaimer:
This site does not store any files on its server. We only index and link to content provided by other sites. Please contact the content providers to delete copyright contents if any and email us, we'll remove relevant links or contents immediately.