The 1619 Project by Unknown
Author:Unknown , Date: November 23, 2021 ,Views: 841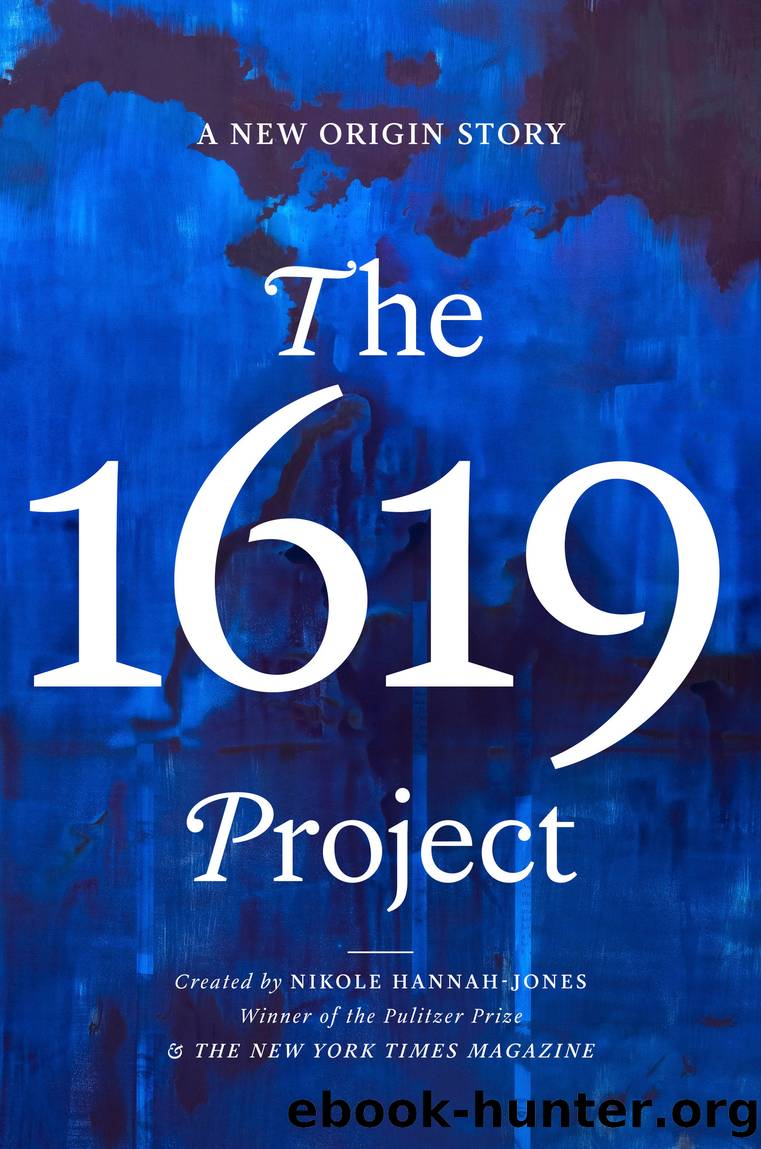 Author:Unknown
Language: eng
Format: epub
Publisher: Random House Publishing Group
Published: 2021-11-16T00:00:00+00:00



* * *
—
The fate suffered by Elmore Bolling and his family was not unique to them, or to Jim Crow Alabama. It was part of a broader social and political campaign to violently safeguard the racial hierarchy that had begun as a reaction to Reconstruction and would stretch over the next century. When legal slavery ended in 1865, the formerly enslaved had great hopes. During the next five years, the Reconstruction amendments established birthright citizenship—making all Black people citizens and granting them equal protection under the law—and gave Black men the right to vote. For the first time in the country's history, Black people had a path to achieving some kind of political power.6
But it was a tenuous path that could be pursued only with protection. In the South, where millions of formerly enslaved people were attempting to claim their freedom and begin building their lives, the federal government maintained a military presence; this, alongside Black local and regional self-protection efforts, helped to keep order. These troops were able to briefly hold back some of the most violent and oppressive elements in the South, enabling Black men to exercise their new rights, casting ballots and mounting political campaigns. For the first time, Black men were elected to local and state office.7
Reconstruction was an enormous undertaking. To oversee the transition from slavery to freedom, Congress established the Freedmen's Bureau, which provided food, housing, legal assistance, and medical aid to newly emancipated citizens. The agency helped fund the building of thousands of schools for Black children and young people, as biracial Reconstruction governments built the first systems of free public elementary education in the South.8 These years also saw the founding of a number of historically Black colleges and universities, including Morehouse College and Fisk and Howard Universities.
The Freedmen's Bureau also established a savings bank, chartered by Congress to help four million formerly enslaved people gain financial freedom. The bank's exclusive mission was to offer Black people generally, and Black Civil War veterans specifically, a safe place to deposit and grow their money. Black veterans were among the bank's first depositors, climbing out of the war with back pay and enlistment bonuses.9
There was also the promise that after generations of working land they could never own, the formerly enslaved would be compensated. During the war, the Union army had torn through the South and seized a bountiful amount of farmland and property owned by Confederate families. A contingent of so-called Radical Republicans in Congress, led by Thaddeus Stevens, argued that the seized land should be handed over to the formerly enslaved. It would be a form of poetic justice, but also retribution. They figured the redistribution of land would effectively break the back of the traitorous Southern aristocracy.10
In January 1865, after meeting with a group of Black ministers, General William Sherman issued an order reallocating hundreds of thousands of acres of white-owned land along the coasts of Florida, Georgia, and South Carolina for settlement by Black families in forty-acre plots. He
Download


Copyright Disclaimer:
This site does not store any files on its server. We only index and link to content provided by other sites. Please contact the content providers to delete copyright contents if any and email us, we'll remove relevant links or contents immediately.