Sabikui Bisco, Vol. 3 by Shinji Cobkubo K Akagishi and mocha
Author:Shinji Cobkubo, K Akagishi, and mocha [Shinji Cobkubo and K Akagishi] , Date: September 19, 2022 ,Views: 22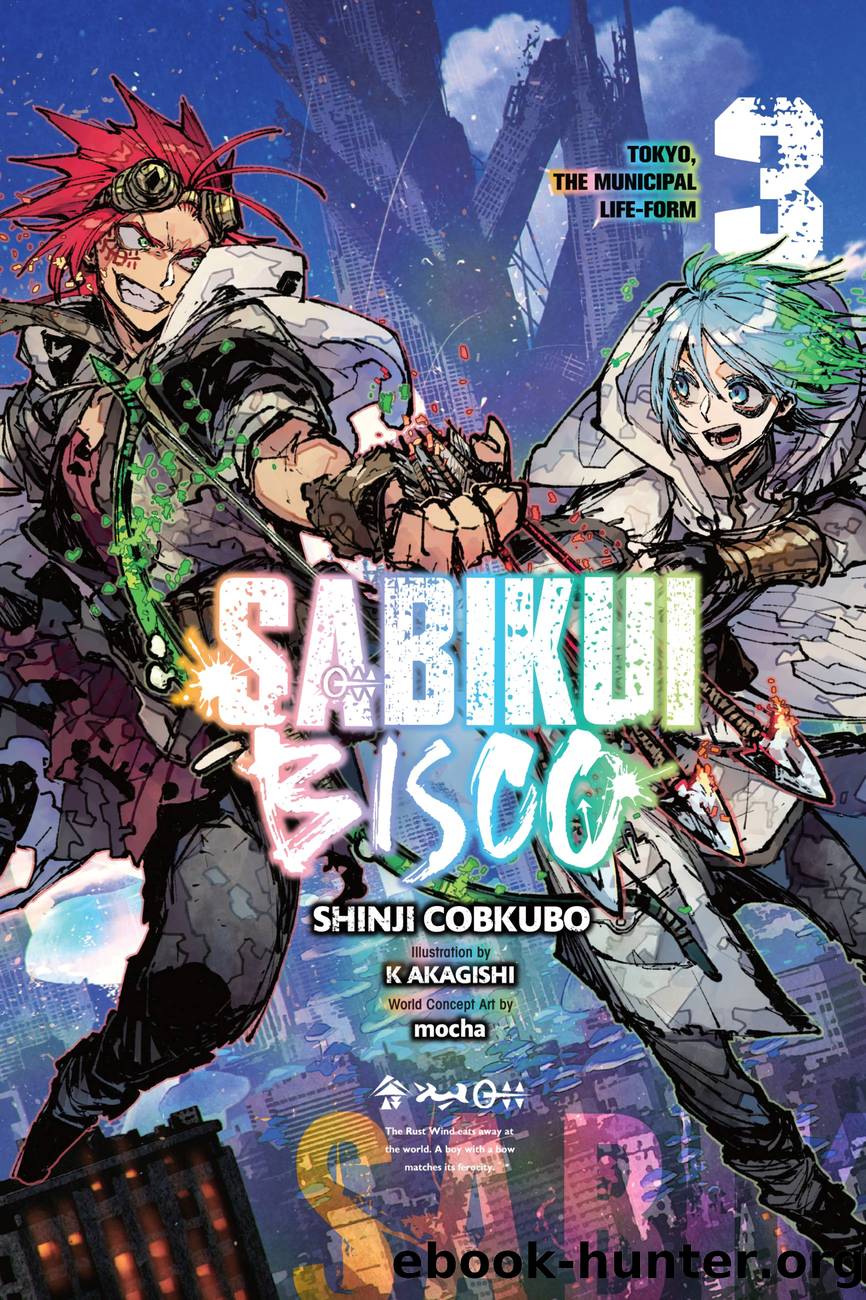 Author:Shinji Cobkubo, K Akagishi, and mocha [Shinji Cobkubo and K Akagishi]
Language: eng
Format: epub
Publisher: Yen On
Published: 2022-08-23T00:00:00+00:00



"In a Christian wedding, the wedding aisle is the path that leads from the church entrance to the altar. Traditionally, it is laid with a red or white carpet, but did you know there are many variations available? Inside, find the hottest tips on making your wedding a day to remember!"
"Hmm? I'm not really interested in the hottest wedding tips."
"Not that part. This! It says, 'The wedding aisle leads from the church entrance to the altar'! Those guys aren't on the wedding aisle; it's just a regular red carpet!" Joy grabbed Apollo by the torso and shook him back and forth. "In fact, they're the rude ones for trying to make their wedding ceremony last forever! We have to attack them! It's not a breach of etiquette; it's entirely justified!"
"…"
Apollo seemed disturbed by Joy's words, and he began to think. Eventually, he nodded and started editing a program in the air before him.
"Append the information we just learned to point five of the etiquette manual. Reboot all White and instruct them to eradicate the invaders outside Tokyo."
"Apollo…!"
"My work here is done. I shall be in the server room. Do not disturb me for anything below a level-three emergency. Am I clear?"
"Yes, sir! I can take it from here!"
Joy watched Apollo descend the elevator panel once more before turning back to the screen. The White had now begun their attack and were embroiled in combat with the allied forces.
"Hope, you coward… Taking advantage of Apollo's etiquette…!" Joy muttered, his lips trembling in anger. "Just you monkeys wait. I'll wipe you all out!"
Download


Copyright Disclaimer:
This site does not store any files on its server. We only index and link to content provided by other sites. Please contact the content providers to delete copyright contents if any and email us, we'll remove relevant links or contents immediately.