Regenesis by George Monbiot
Author:George Monbiot [Monbiot, George] , Date: September 24, 2022 ,Views: 141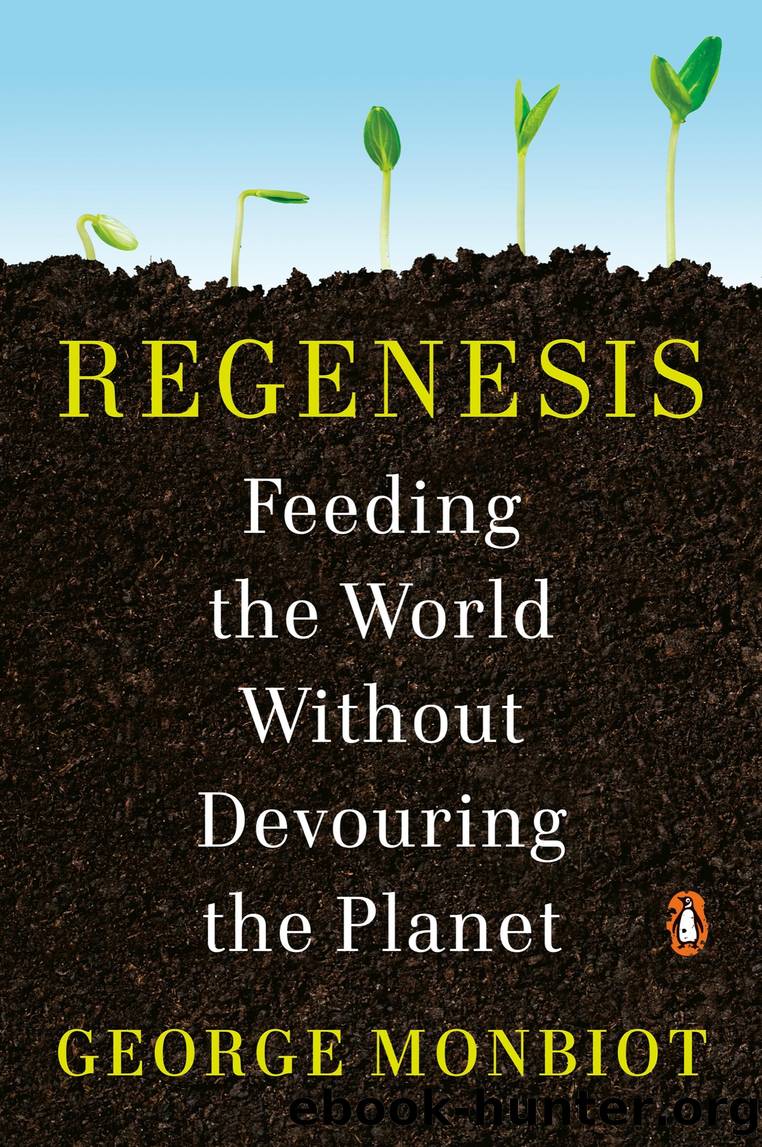 Author:George Monbiot [Monbiot, George]
Language: eng
Format: epub
Publisher: Penguin Publishing Group
Published: 2022-08-02T00:00:00+00:00



* * *
• • •
Perennial crops are not a panacea—nothing is. They cannot stay in the soil for ever: as they age, their yields are likely to decline, so after a few years they must be grubbed up and replaced with another species.[143] But a rotation of perennials breaks the ground less often than a rotation of annuals. In common with every system, a switch to perennial grains could, without good policy, trigger perverse and disastrous consequences: for example, because they can grow on marginal land,[144], [145] they could be used to produce biofuels in places unsuitable for other crops. Then they could become a powerful instrument of habitat destruction. There's a limit to how much we can eat. There's no limit to how much we can burn.
However successful the breeding programs might be, perennial crops will not be grown everywhere: farmers are often reluctant to abandon familiar strategies. But this isn't necessarily a bad thing: we need a variety of systems and technologies. They will introduce diversity and resilience to food production, challenging the dominance of the Global Standard Farm. By conserving the soil and reducing the use of machinery, water, and agrochemicals, they could, in principle, greatly ameliorate farming's environmental impacts. It is extraordinary that this crucial shift is being led not by governments or multilateral agencies, but by a small nonprofit working from a farmhouse in Salina.
A transition from short-term to long-term crops, and the short-term to long-term thinking that should accompany them, is one crucial step toward a better world. But there is further to go. We cannot complete the journey until those of us who have a choice of diets stop eating animals and find new sources of protein and fat.
Download


Copyright Disclaimer:
This site does not store any files on its server. We only index and link to content provided by other sites. Please contact the content providers to delete copyright contents if any and email us, we'll remove relevant links or contents immediately.