Migrations by Charlotte McConaghy
Author:Charlotte McConaghy , Date: August 8, 2020 ,Views: 784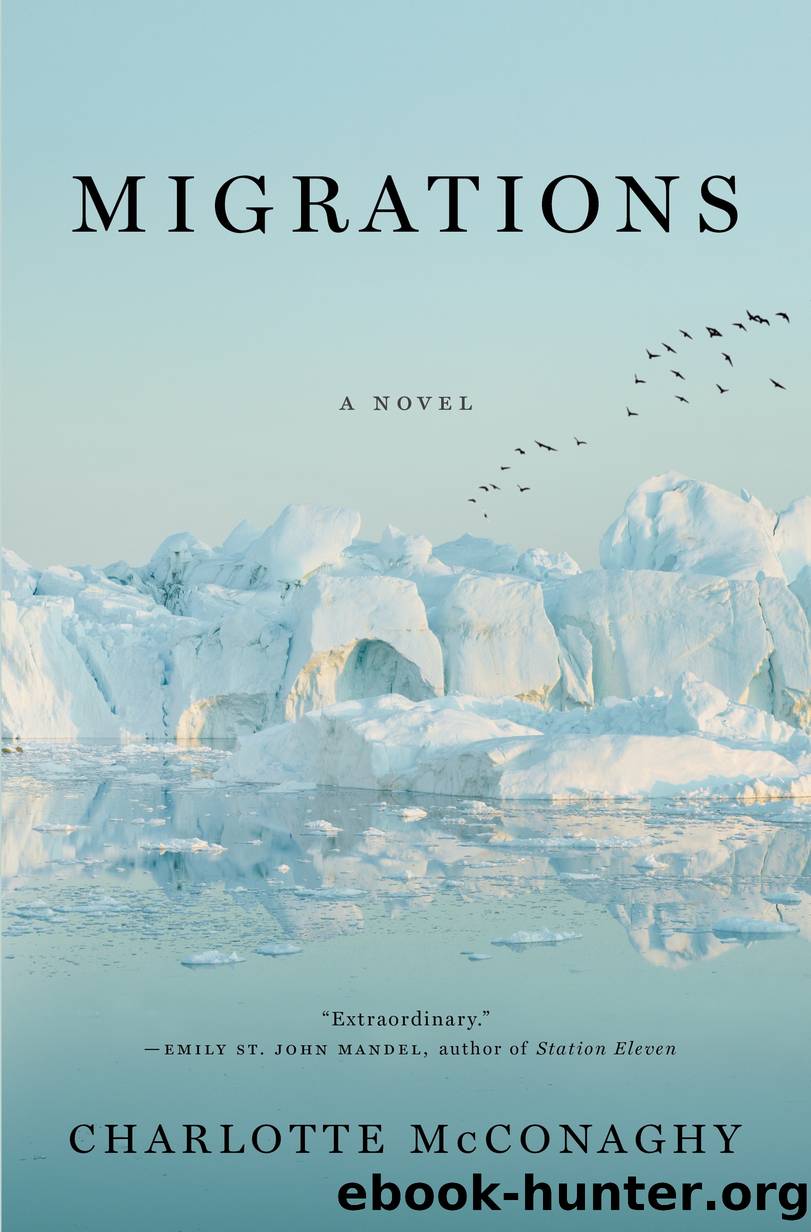 Author:Charlotte McConaghy
Language: eng
Format: epub
Publisher: Flatiron Books



* * *
"What are we doing today?"
Niall unties my wrists so I can roll over to face him.
"Don't you have to work?"
"What's the point?" he asks. "Nothing ever changes."
I am surprised to hear this from him but I suppose I shouldn't be; the other side of passion is melancholy, after all. Instead of reminding him that there is always a point to educating people I kiss him. We make love in the morning light, but I am tense with the memory of feathers and my wrists are sore, and I don't feel close to him, I feel in bed with a man who recognizes none of the monstrousness I keep hidden.
Afterward he asks again what we're doing.
"Anything you want," I say.
"Really? You don't have anything planned?"
"I'm off today."
"I know, but there's nothing outside work you planned?"
I look at him, frowning.
He laughs. "I heard you on the phone yesterday, arranging to visit someone in Doolin."
"Were you eavesdropping? You creep!"
"It's a small apartment."
I make a face.
"So do you want to drive or will I?" he asks.
"What if I want to go on my own?"
"Then go on your own."
I consider him, looking for a trap. He seems genuine, so I shrug and feign disinterest. "Come if you want, but you'll probably be bored."
He heads for the shower. "Boredom's for the boring."
Download


Copyright Disclaimer:
This site does not store any files on its server. We only index and link to content provided by other sites. Please contact the content providers to delete copyright contents if any and email us, we'll remove relevant links or contents immediately.