How Money Got Free: Bitcoin and the Fight for the Future of Finance by Brian Patrick Eha
Author:Brian Patrick Eha , Date: August 29, 2017 ,Views: 945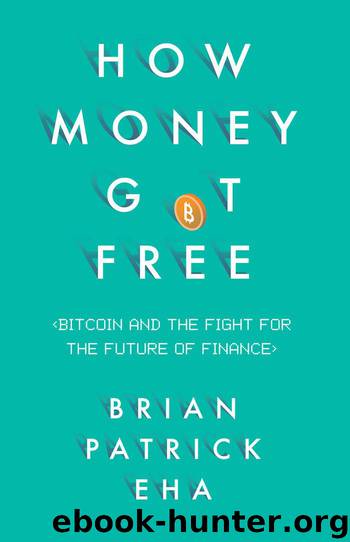 Author:Brian Patrick Eha
Language: eng
Format: mobi, epub
ISBN: 9781780746586
Publisher: Oneworld Publications
Published: 2017-04-05T22:00:00+00:00



THERE WERE WORSE FATES. ROSS Ulbricht was waiting out the coldest Northeast winter in years in the Metropolitan Detention Center in Brooklyn. On 21 January, the day of a blizzard that dumped a foot of snow on the city, his parents trekked out to visit him. They took the subway and were forced to struggle through the snow to reach the facility. A razor-sharp wind off the East River cut them to the quick. But they pictured their son in the monotony of the detention center with its gray metal walls, each day the same as the last. They were all he had. 'A mere blizzard would not keep us from seeing Ross,' his mother later wrote.
In the visiting room they slowly thawed and waited for their son to appear. And waited. More than an hour passed, every second cutting into their precious time with him. By the time he finally arrived, none of them could deny any longer the nightmare they were in. In two months, Ross would turn thirty. 'It is so strange to be with Ross, talk with him, hold his hand,' Lyn Ulbricht told supporters, 'yet not be able to get up and leave with him. The idea that he cannot have bail because he is a danger to anyone is so bizarre that it feels to me like punishment, not caution.'
Ross showed up to his arraignment, at noon on 7 February, clean-shaven and with short hair, his shaggy brown curls – iconic now in photos that had run with hundreds of news stories – shorn away. The justice system seemed intent on taking everything from him. On 15 January, Judge J. Paul Oetken of the Southern District of New York, who was presiding over a civil asset forfeiture case against Ross Ulbricht, had ordered that Silk Road the digital property, and all the bitcoins stored on its servers, be turned over to the federal government. As the spoils of a criminal enterprise, the 29,656 bitcoins would be auctioned off by the US Marshals to the highest bidder, just like a mansion or a Bugatti Veyron bought with drug money. The same fate awaited Ross's personal cache of bitcoins, to which he claimed rightful ownership – 144,336 of them, an amount worth $104.6 million – if the government could convincingly link them to Silk Road. In the meantime, they were under lock and key, so to speak, with the US Attorney's Office for the Southern District of New York. 'I think it's an important thing to do,' Richard Zabel, a deputy US attorney, said at the NYDFS hearings in January. 'No one should keep the proceeds of crime, virtual or otherwise.' In other words, the US government now controlled more than one and a half percent of all the bitcoins in existence.
The day of his arraignment Ross Ulbricht awoke before dawn to begin the journey from Brooklyn to the courthouse at 500 Pearl Street in Lower Manhattan. His mother would later describe him 'packed into various holding cells, shoulder to shoulder with many others', waiting hours for his court appearance.
Download


Copyright Disclaimer:
This site does not store any files on its server. We only index and link to content provided by other sites. Please contact the content providers to delete copyright contents if any and email us, we'll remove relevant links or contents immediately.