Every Body: An Honest and Open Look at Sex from Every Angle by Julia Rothman and Shaina Feinberg
Author:Julia Rothman and Shaina Feinberg [Julia Rothman and Shaina Feinberg] , Date: January 14, 2021 ,Views: 59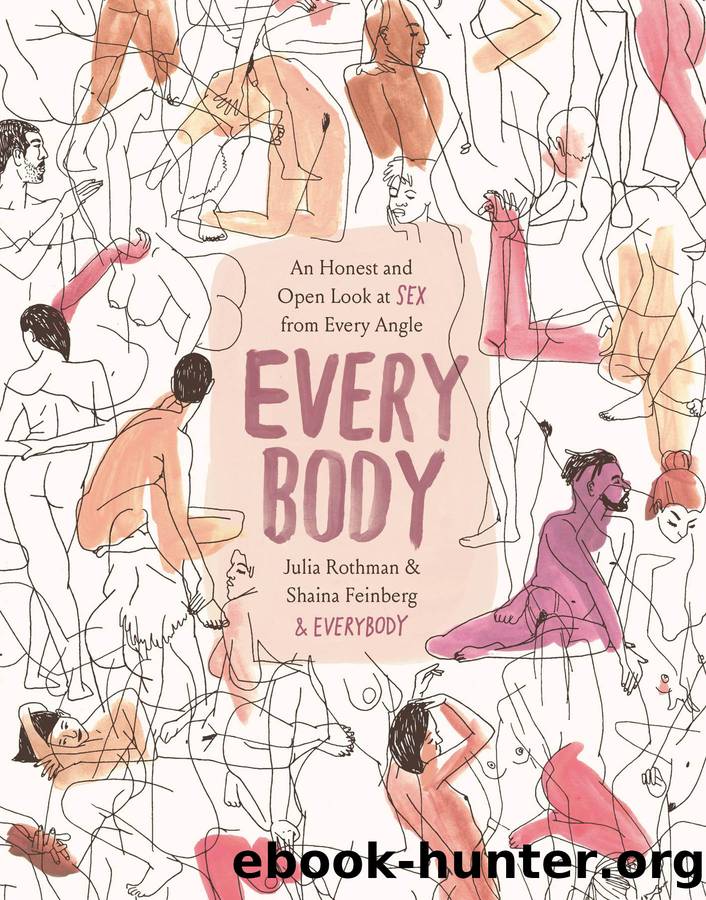 Author:Julia Rothman and Shaina Feinberg [Julia Rothman and Shaina Feinberg]
Language: eng
Format: epub
Publisher: Voracious
Published: 2021-01-05T00:00:00+00:00



She was older than me. I was twenty-eight at the time. She was forty-nine. I met her at a bar and she just kind of hooked onto me and didn't let me go, and it made me feel really like It's going down tonight. I wanted her to come back to my place because she was from out of town, but she wasn't comfortable. So we just got in her car and went somewhere. She had this very small Toyota, and I was like I'm gonna make it work. I really wanted it to happen.
At the end of the day, it was really good. I never knew sex in a car would be that good. I wasn't prepared for what she taught me. It wasn't just that she was an older woman. She really put it on me. One example is that in this very small car, the seats were all the way leaned back and her face was against her back window, basically, and I'm behind her, doggy-style. And I don't know how it happened, but she stopped and flipped me over—maybe because I was unbalanced—and she was kind of like, It's my turn. I was like, Okay, this is fun. I'm a big guy, and she just flips me over and starts riding me. And I'm like, How in the hell did this happen? I don't know, but I'm going with it. I'm just taken.
From the very beginning, she was like, Tonight you're mine—and you don't have a choice. And I'm like, I'm okay with that. It opened up a fire in me I didn't know I had. I like a woman being very aggressive. I like whips, chains, and stuff. But for a woman to say what she wants, how she wants it, leave no gray area—that is critical. Particularly in today's climate, when you never want to step over that boundary. She was just like, This is what I want. That's dope to me.
Download


Copyright Disclaimer:
This site does not store any files on its server. We only index and link to content provided by other sites. Please contact the content providers to delete copyright contents if any and email us, we'll remove relevant links or contents immediately.