Charging Ahead by David Welch
Author:David Welch , Date: September 22, 2022 ,Views: 87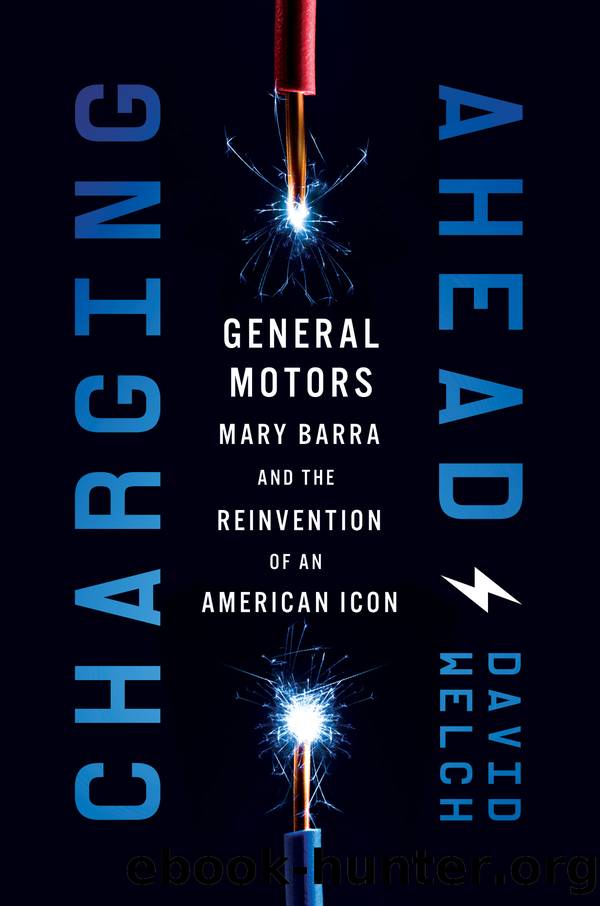 Author:David Welch
Language: eng
Format: epub
Publisher: Harpercollins Leadership
Published: 2022-07-21T00:00:00+00:00



CHAPTER 9
WRATH OF DONALD TRUMP
Barra's trouble with Donald Trump started before he was even inaugurated. Shortly after he won the election in November, GM had canceled a shift in Lordstown and cut 1,200 jobs because Cruze sales had slowed. The company was also making a hatchback version of the car in Mexico. Trump didn't respond at the time, but on January 3, with his oath of office in less than three weeks, he tweeted out a warning shot to GM.
"General Motors is sending Mexican made model of Chevy Cruze to US car dealers tax free across border," he tweeted. "Make in USA or pay big border tax!"
In truth, GM was sending very few of the Mexican-made Cruze to the US. The company's plant in Ramos Arizpe shipped about 5,000 a year north of the border, a tiny portion of sales. Americans hate hatchbacks. Trump didn't care about those details. He wanted GM to make that version of the Cruze in Lordstown, Ohio, to give that factory better job security. For a plant whose demand dropped from 300,000 cars a year to less than half that, the hatch wouldn't save anyone's job. But imports were one of Trump's big issues and he would put tremendous pressure on carmakers to bring production to the US.
During the 2016 campaign, Trump successfully courted union voters by telling them that he would bring back the American spirit of manufacturing things. He would be on their side, not that of Wall Street big shots. He promised to slap tariffs on foreign-made products and tear NAFTA up by the roots. He also said he would end US involvement in the Trans-Pacific Partnership, which was a proposed trade deal with Australia, Brunei, Canada, Chile, Japan, Malaysia, Mexico, New Zealand, Peru, Singapore, and Vietnam that was meant to give members leverage against China. Unions and American workers saw it as a NAFTA for Asia and another way to export jobs. Trump had also promised to get rid of the lopsided trade deal with China, which had been crafted to give Chinese imports a cheap and open path to American consumers.
Workers in places like Michigan, Ohio, and Pennsylvania loved it. Before Trump, it had been decades since either major political party had really connected with downtrodden factory workers. Hillary Clinton talked about green jobs, which meant nothing to coal miners, warehousemen, and autoworkers who drive pickups to their jobs and hunting blinds. Mainstream GOP candidates mostly embraced Reagan-era free trade, which created wealth but also resulted in offshoring high-wage blue-collar jobs. Even if Trump was insincere or unsuccessful in bringing those jobs back—even if he was lying and had no intention of helping them—at least he bothered to talk to blue-collar workers. The upper Midwest bought what he was selling: a pledge to restore the hard-hat prosperity of the '70s. For industrial America, that was the very heart of "Make America Great Again."
Three days after inauguration, Trump invited Barra, Ford CEO Mark Fields, and Fiat Chrysler CEO Sergio Marchionne to Washington.
Download


Copyright Disclaimer:
This site does not store any files on its server. We only index and link to content provided by other sites. Please contact the content providers to delete copyright contents if any and email us, we'll remove relevant links or contents immediately.