Before the Mayflower: A History of the Negro in America 1619-1962 by Lerone Bennett
Author:Lerone Bennett [Bennett , Lerone] , Date: September 22, 2022 ,Views: 48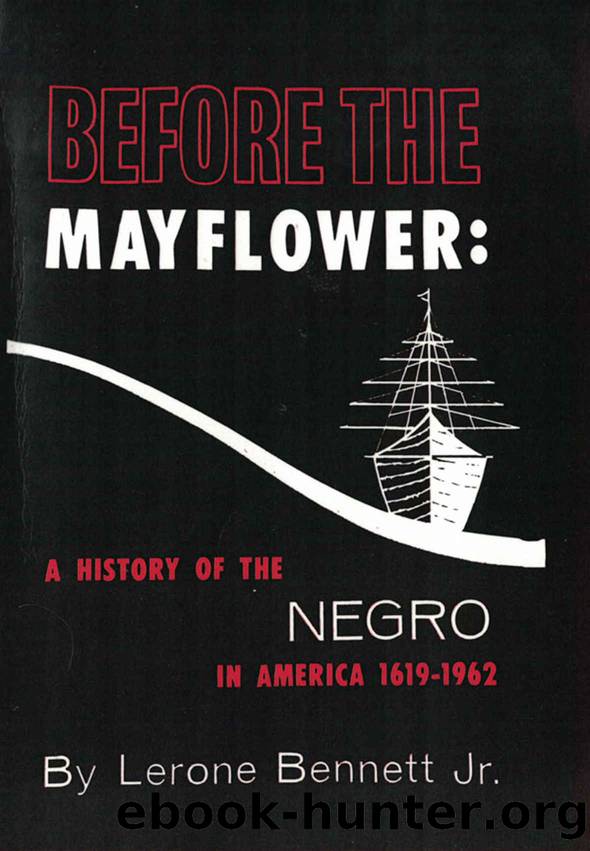 Author:Lerone Bennett [Bennett , Lerone]
Language: eng
Format: epub
Publisher: Ebooks for Students, Ltd.
Published: 2021-01-06T05:00:00+00:00



By 1874, only South Carolina, Florida, Louisiana, and Mississippi were still in the Republican column. In the Big Three (Mississippi, South Carolina, Louisiana) Negro voters were so deeply entrenched that nothing short of a revolution could dislodge them. Southern Democrats were up to the demands of the hour. "Organize! Organize! Organize!" screamed a Charleston, South Carolina, paper. "We must render this a white man's government," another paper said, "or convert the land into a Negro man's cemetery." General Martin W. Gary, the South Carolina strong man, said: "Never threaten a man individually, if he deserves to be threatened, the necessities of the time require that he should die." General John McEnery, the Louisiana strong man said, "We shall carry the next election if we have to ride saddle-deep in blood to do it."
It was done.
Wavering Democrats were whipped into line. Newspapers which had been indifferent to or amused by the antics of Negro politicians turned mean. Now all Negro politicians were devils: "the shameless, heartless, vile, grasping, deceitful, creeping, crawling, wallowing, slimy, slippery, hideous, loathsome, political pirates." Now all Negroes were barbarians: "Does any sane man believe the negro capable of comprehending the Ten Commandments? The miraculous conception and birth of our Saviour. . . . Every effort to inculcate these great truths but tends to bestialize his nature, and by obfuscating his little brain unfits him for the duties assigned him as a hewer of wood and drawer of water. The effort makes him a demon of wild, fanatical destruction, and consigns him to the fatal shot of the white man."
Download


Copyright Disclaimer:
This site does not store any files on its server. We only index and link to content provided by other sites. Please contact the content providers to delete copyright contents if any and email us, we'll remove relevant links or contents immediately.