And Now She's Gone by Rachel Howzell Hall
Author:Rachel Howzell Hall , Date: September 24, 2020 ,Views: 565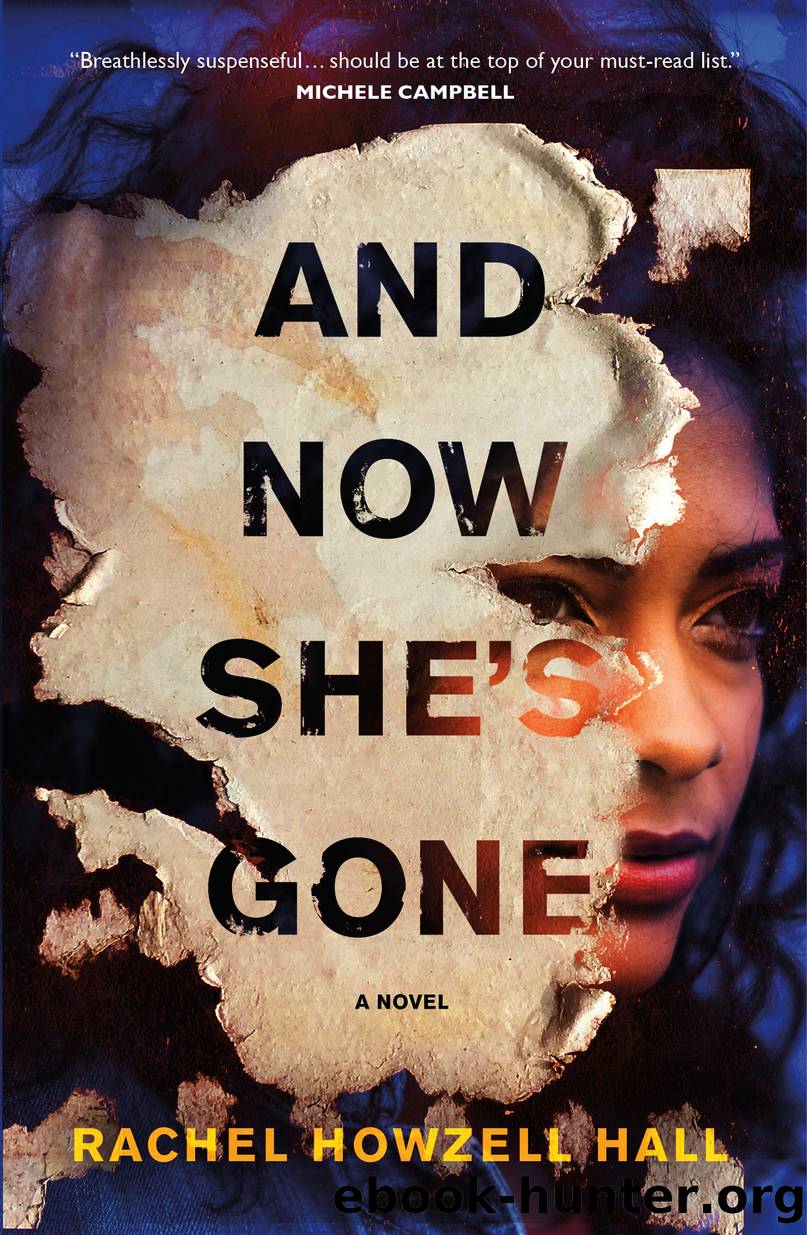 Author:Rachel Howzell Hall
Language: eng
Format: epub
Publisher: Tom Doherty Associates



30
The stalking, violent boyfriend? Wasn't violent. Wasn't a stalker. Wasn't even a boyfriend. He was a victim. Isabel's victim.
And now she was gone.
But Gray would find her. Just like Sean had found her.
And how had he done that?
Had he used someone like Nick to search for her? Had he somehow obtained her medical records? Always sold and shared, those records, and the janky clinic that had performed her appendectomy looked like it needed some cash.
But she hadn't used her old name at admissions at that janky clinic. Hell, she hadn't used her married name at admissions even when it had been her name at that moment.
Back then, she'd only visit shady clinics in Las Vegas, or farther south in Henderson. Hours-long waits. Clinics where iodine was the solution to everything. Blood everywhere, since the staff hoarded bandages like dwarves hoarded gold. Drug addicts shot up while waiting to see a doctor. No ventilation. Every floor was sticky with … something.
Back then, she'd used aliases for check-in: Kirby Lewis, Keisha Laramie, Karen Larson. Always Ks and Ls, always those three names, sometimes scrambled—from Kirby Laramie to Keisha Larson. There were no Natalie Dixons with a cracked third rib. No Natalie Dixons with twelve stiches above their jawline or lacerations above the left eye. The beaten Natalie Dixon never existed in patient records, and her regular general practitioner never knew that Natalie Dixon had been cheating on him with Dr. Oxley at Canyon Medical Center, Dr. Mendelbaum at Nevada Health Center, or Nurse Anderson at Rapid-Care.
As she healed, those first few days, she'd stay away from Sean and home. She usually hid in a room at Whiskey Pete's in Primm, Nevada. No hot water in the shower. Damp. Red Cross–thin blankets on the bed. She never pressed charges against Sean—and he knew that she wouldn't, and that she'd never cross that state line into her home state. California was as far away as Tasmania, even though it sat five hundred steps away from her hotel room. She'd use makeup to hide bruises that took too long to heal, then hit the road to return to her Spanish-Californian with the silver porch light and the stark, red-bloom succulents, with "Next time, I'll leave for good" on her lips, just like the now-dry blood that would come alive in the next quarter, her own red bloom, so stark in the wasteland of her life.
But she'd taken pictures of her injuries. Nurse Anderson had held the camera, not saying a word, just using a finger to move her patient's head to the right or to the left. Those pictures were printed and sent to a P.O. box she'd told Natalie to open. "It's safer there," the old black nurse had told her. "Keep the pictures in there along with some money. Mad money, my momma used to call it. When the time comes, you'll have what you need."
Mad money. Like the kind sitting in an account in California, bursting with rent payments from her tenants in Monterey Bay.
Download


Copyright Disclaimer:
This site does not store any files on its server. We only index and link to content provided by other sites. Please contact the content providers to delete copyright contents if any and email us, we'll remove relevant links or contents immediately.