A Life of Crime by Harry Ognall
Author:Harry Ognall , Date: November 7, 2017 ,Views: 1286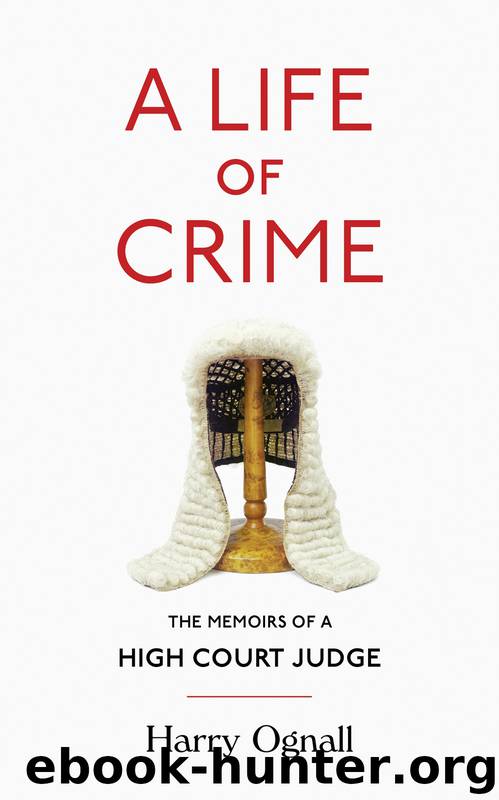 Author:Harry Ognall
Language: eng
Format: epub
ISBN: 9780008267476
Publisher: HarperCollins Publishers
Published: 2017-09-21T04:00:00+00:00



In my latter years as a Silk my practice took on an overseas dimension. For that reason alone, my last two inclusions deserve to come from abroad.
In the spring of 1983 I was convalescing from a near-fatal bout of hepatitis when my clerk was asked if I would accept the brief to lead for the defence in a case in Zimbabwe in what was expected to be a long trial. Despite my condition, the temptation was irresistible. It proved a most formidable challenge. The nature of the case, my isolation so far from home, and the heat all combined to impose a huge burden. I was to find the whole experience the most demanding in my entire life at the Bar, and one during which I found it increasingly difficult to retain the necessary emotional detachment.
THE ZIMBABWE AIR FORCE SIX
Treason or torture?
On the night of 25 July 1982, saboteurs cut their way through the security fence surrounding Thornhill air force base in central Zimbabwe. They blew up thirteen aircraft, including twelve jet fighters. The damage was estimated at $7 million (the less tangible, but more significant cost to the air force lay in what followed, in terms of damage to morale, and the resignation of most of the officers who were essential to its continued operations). The security services in Zimbabwe suspected that the saboteurs were special agents who had infiltrated the country from South Africa.
Six air force officers were arrested. One of them, Air Vice Marshal Hugh Slatter, was on the brink of appointment as head of the air force. Philip Pile held the rank of Air Commodore. Of the remainder, two were wing commanders and two flight lieutenants. It was contended that each of them, acting together, was party to a conspiracy with authorities in South Africa to facilitate the sabotage.
For reasons that will soon become apparent, the firm of solicitors in Harare (formerly Salisbury) recognized that if the defence was to have any prospect at all of success, its key had to lie in a destructive cross-examination of the officers of the Zimbabwean security services. Their evidence as to confessions extracted from the accused men formed the exclusive basis for the case against them.
To that end, they first sought the services of Sydney Kentridge QC (and now also KCMG). Although this record is essentially autobiographical, he deserves more than just a bare mention of his name. He is certainly the most distinguished of South African-born advocates to have graced the English Bar in my lifetime. He and his wife were well known and admired as staunch opponents of apartheid.
Sydney Kentridge had achieved international fame in 1978, when acting as counsel for the family at an inquest in South Africa into the death of Steve Biko, a black activist who had died while in police custody. His performance on that occasion led Lord Alexander – himself an outstanding member of the English Bar – to applaud his 'remorseless and deadly cross-examination', by virtue of which 'he established that Biko had been killed by police brutality'.
Download


Copyright Disclaimer:
This site does not store any files on its server. We only index and link to content provided by other sites. Please contact the content providers to delete copyright contents if any and email us, we'll remove relevant links or contents immediately.