The Ultimate Book of Amazing Animal Facts: More than 1600 incredible, fascinating and entertaining bits of information about the wildlife of the world by Crow Internet
Author:Crow, Internet [Crow, Internet] , Date: March 19, 2023 ,Views: 86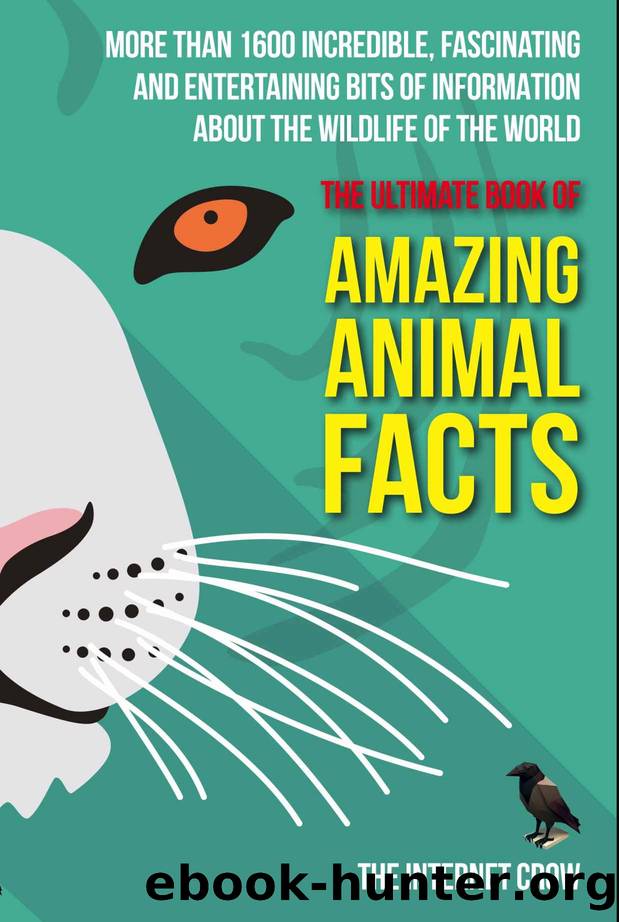 Author:Crow, Internet [Crow, Internet]
Language: eng
Format: epub
Publisher: Thoughtplay
Published: 2022-12-13T00:00:00+00:00



LEMURS
Lemurs are some of the cutest and most interesting creatures on Earth. They are the only primates native to the island of Madagascar, where they live in the wild. These primates have some amazing adaptations that allow them to thrive in their environment. They come in a variety of sizes and colors, and they are capable of remarkable feats such as leaping great distances and navigating complex pathways. Here are some amazing facts about lemurs:
Lemurs are the only primates native to Madagascar.
The smallest lemur is the Madame Berthe's mouse lemur, which weighs only 30 grams.
Lemurs have a highly developed sense of smell, and some species use scent to mark their territory.
Lemurs have specially adapted feet which enable them to grasp branches and tree trunks.
Ring-tailed lemurs have a distinctive black-and-white striped tail that can be used to express their emotions.
Lemurs are omnivores, with a varied diet that includes fruits, leaves, insects and even small vertebrates.
Lemurs are seasonal breeders, with mating season typically occurring during the wet season.
Some lemur species are active during the day, while others are active at night.
Lemurs communicate through vocalizations and body language.
Lemurs can be found in a variety of habitats, from forests to grassy areas.
Lemurs are social creatures, living in groups of five to thirty individuals.
Lemurs have a fused digit on their hands and feet, allowing them to grip objects more effectively.
Lemurs have a special adaptation which allows them to leap up to 15 meters between tree branches.
Lemurs are threatened by habitat destruction, hunting, and the illegal pet trade.
The aye-aye is a rare nocturnal lemur that feeds on insects and fruit.
Download


Copyright Disclaimer:
This site does not store any files on its server. We only index and link to content provided by other sites. Please contact the content providers to delete copyright contents if any and email us, we'll remove relevant links or contents immediately.