The Origin of Others by Toni Morrison
Author:Toni Morrison [Morrison, Toni] , Date: August 12, 2022 ,Views: 68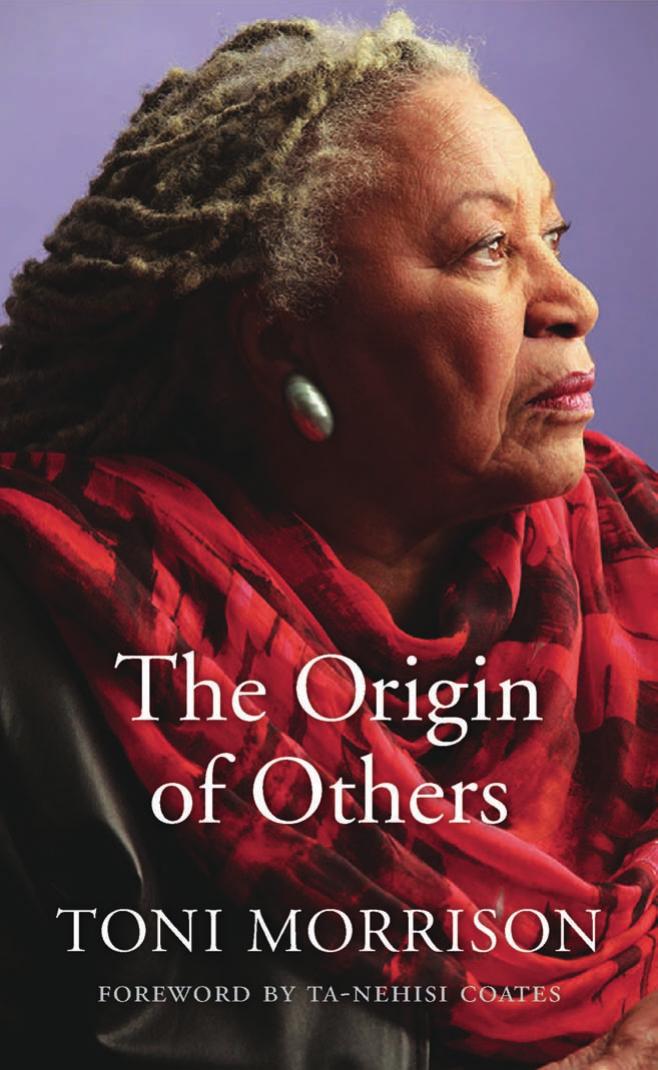 Author:Toni Morrison [Morrison, Toni]
Language: eng
Format: epub
Publisher: Harvard University Press



4
Configurations of Blackness
THE DEFINITIONS of "black" and descriptions of what blackness means are so varied and loaded with slippery science and invention that it may be interesting, if not definitively clarifying, to examine the terms' configurations and the literary uses to which they are put as well as the activity they inspire—both violent and constructive.
I have delved somewhat closely into the history of Oklahoma's black towns. Land appropriated (under duress) from the Comanche tribes, known as Oklahoma Territory and Indian Territory, was declared "free" to homesteaders. Among those who staked claims on this newly available land were freedmen and former slaves who founded some fifty towns. Out of that fifty, I understand, some thirteen still exist: Langston (where Langston University was built), Boley (which supported two colleges—Creek-Seminole College and Methodist Episcopal College), Tullahassee, Red Bird, Vernon, Tatums, Brooksville, Grayson, Lima, Summit, Renstiesville, Taft, and Clearview.
Not all of the inhabitants were black-skinned; a very few were Native Americans and Europeans. But they defined themselves and accepted government help as black people. What the founders of these towns meant by "black" is not always clear. After the Civil War, as ex-slaves migrated to the North and the Midwest, many, many advertisements and solicitations cautioned: "Come prepared, or not at all." That seemed to be sage advice: bring your own tools, horses, clothing, money, and skills so you will not be a burden and can make your own way. Yet it was exclusionary—an elderly widow with no skills but housekeeping? a mother with small children and no husband? a physically disabled old man? Such people would have been warned away to ensure the health and growth of the town. Also, it seemed to me, mixed-race pioneers were preferable. I gathered that from looking at photographs showing the one or two dark-skinned men assigned to guard duty. Thriving black towns were apparently peopled by the light-skinned—meaning they had "white" blood in their veins.
I make a point of this color distinction for two reasons. One is that the meaning of color and its so-called characteristics have been the subject of scholarly and political discussion for at least a century. Another is the effect that the "meaning" has had on the so-called black and white population. (It should be mentioned that Africans—except for South Africans—do not call themselves "black." They are Ghanaians, Nigerians, Kenyans, etc.)
Huge amounts of medical and scientific scholarship have been devoted to the question (assuming it is a question) of what kind of species black people are and what characteristics they possess. The language invented by these investigators in the nineteenth century for various "disorders," as we have seen, is astounding: "dyaesthesia aethiopica" (rascality in blacks free and enslaved), "drapetomania" (a tendency among the enslaved to flee captivity). These terms surely have contributed to racism and its spread, which even now we take for granted. (What would we be or do or become as a society if there were no ranking or theory of blackness?)
Once blackness is accepted as socially, politically, and medically
Download


Copyright Disclaimer:
This site does not store any files on its server. We only index and link to content provided by other sites. Please contact the content providers to delete copyright contents if any and email us, we'll remove relevant links or contents immediately.