The Floating Girls by Lo Patrick
Author:Lo Patrick , Date: August 2, 2022 ,Views: 16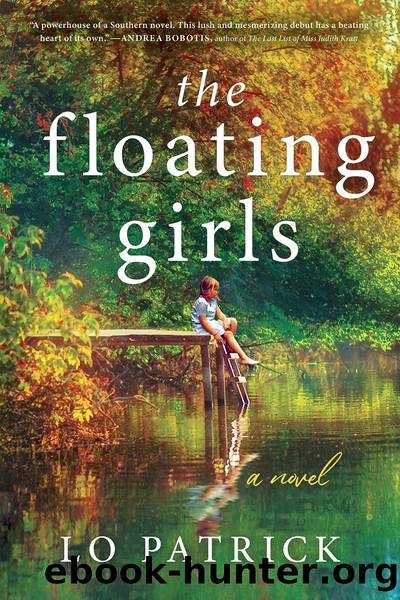 Author:Lo Patrick
Language: eng
Format: epub
Publisher: Sourcebooks
Published: 2022-05-25T00:00:00+00:00



Chapter 17
The next day, I woke up to the shock of Andy's ceiling over my head. The morning air on his tin roof sounded exactly the same as at home, but I wasn't expecting such an unfamiliar sight when I opened my eyes. I'd slept too deeply for my bearings.
Andy was silent and not moving a muscle; I figured he was still unconscious. I glanced at the couch—Freddy was face down with only an arm and a foot exposed. It had to be a cold foot; the temperature had dropped a mile in the night—our thin blood struggled with such accommodations. I moved my own foot over to touch Andy's; he'd been like a Popsicle when we went to bed. He was warm. I let my foot linger a bit, worried I might lose contact forever if I lost it now. I lay very still and tried not to understand everything that had changed in a day.
I was afraid to move out from under the blanket. Peter was the first to brave the cold. He stood up in his underwear looking as big as an angry bear. He rubbed his arms with his hands over his chest and walked to where we'd laid our clothes on a small rack to dry. He began getting dressed. I watched him grab his crotch; I figured it was because he had to go to the bathroom. I, too, was struggling to keep the lid on my bladder.
"What do we do?" I asked Peter. I sat up and swung my feet over the edge of the bed. My stomach growled.
"About what?" he asked.
"I gotta pee."
"Go outside and lean off the edge."
"Yeah. I just don't want anyone to see me." I looked down. I was in my underwear just as I'd been the night before.
"We've got other things to worry about now," Peter said. "Everybody pees. Get over it."
I walked to the rack and grabbed my things. The dress had taken on a new meaning. I fingered the tights—dry as a bone. I put my dress over my head along with the sweater and went out on the small deck. The water was rough, choppy with a lot of white crests. I immediately had a layer of salty mist on my face. My legs were rattling in the morning air as I tiptoed over to the edge of the wood and stuck my rear end out. I managed to splash urine all over my legs and was grateful I hadn't put my tights on before going out to do my business. This was going to take some getting used to, I thought. I was trying to let my legs dry before going inside when the door swung open and Peter stepped out in his sweatshirt and jeans. He turned away from me, toward the Webbers' boat, and undid his pants.
"Boys are so lucky," I said.
He nodded but said nothing. I listened to the water—it was the only thing going on out there. The lap and
Download


Copyright Disclaimer:
This site does not store any files on its server. We only index and link to content provided by other sites. Please contact the content providers to delete copyright contents if any and email us, we'll remove relevant links or contents immediately.