Still Alright by Kenny Loggins
Author:Kenny Loggins [Loggins, Kenny] , Date: July 21, 2022 ,Views: 38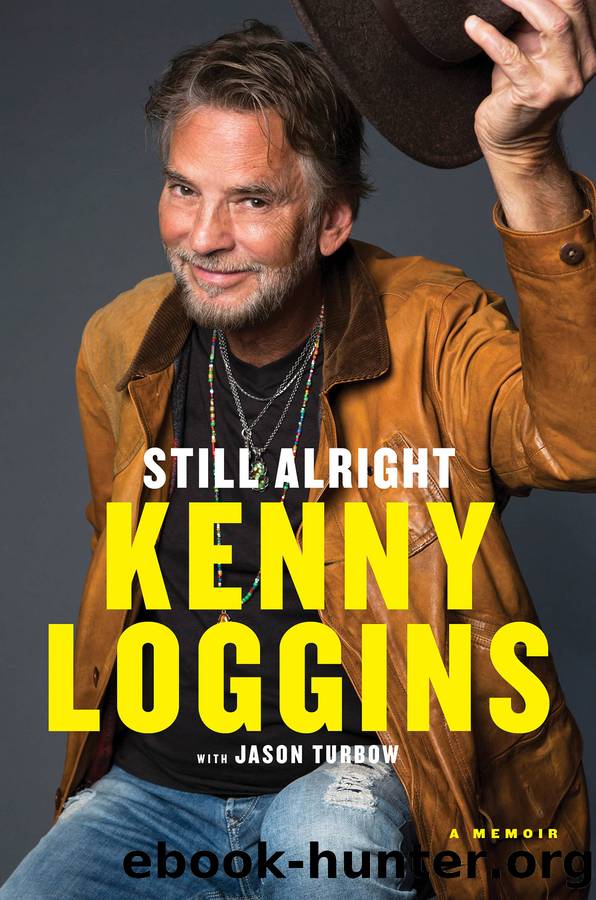 Author:Kenny Loggins [Loggins, Kenny]
Language: eng
Format: epub
Publisher: Hachette Books
Published: 2022-06-23T00:00:00+00:00



CHAPTER 8
THIS IS IT
I WAS STANDING IN Michael McDonald's driveway, stock still and listening intently. I'd opened my car trunk to retrieve my guitar, but hadn't yet reached down to grab it. First, I had to listen to the music.
I was there for a writing session with a guy I'd never met but had long admired. Michael's front door was open on a warm winter's day, and he was inside at his grand piano, going over song fragments he wanted to show me. The tune that had me so transfixed was the melody to what would become "What a Fool Believes."
After a few moments, I grabbed my guitar and approached the house, but I didn't knock. I didn't want to interrupt that piano. Michael had worked things out only up to the bridge, and when he stopped, my mind kept going. I imagined the song's entire B section while standing on his concrete stoop. I rapped on the doorframe.
Michael got up to meet me, and I skipped right past the pleasantries. "What was that thing you were just playing?" I asked. They were the first words I'd ever said to the man.
Michael played along. "Just something I'm working on," he said, smiling. "I'm still trying to figure it out."
"Well," I said with a grin, "I think I know how the next part goes."
With that, we went to the Steinway. We still hadn't exchanged hellos. Michael replayed the part I'd just heard, including that signature piano intro, after which I hummed the melody of the song's first bridge (the words "She had a place in his life / He never made her think twice" would come later). Michael shifted back and forth from bright major chords to smoky, bluesy minors, lending depth to the composition. His left hand was nimble across the keys, always an octave or two below his right, like so much gospel music I'd heard. Listening to him was like going to church.
We spent the next twelve hours at that piano bench, batting ideas back and forth until nearly one in the morning, finishing almost the entire song while filling four cassette tapes with melodies and lyrics. I listened to our final version as I drove home that night, so excited that I barely slept. It was the best song I'd ever been a part of, and we both knew it.
I like to say that Michael and I were writing together before we ever met.
I first became aware of McDonald during the summer of 1977, when the Doobie Brothers released Livin' on the Fault Line. I listened the shit out of that album. I loved the group's new singer, who seemed to offer something unique in pop music, helping the Doobies evolve from guitar-centric rock to a smoother brand of blue-eyed soul. I was just beginning to recognize the benefits of collaborating with keyboardists, and Fault Line made me want to write with Michael. I knew Doobies bassist Tiran Porter from my days at Wingate, and he passed along the message that I was eager to meet.
Download


Copyright Disclaimer:
This site does not store any files on its server. We only index and link to content provided by other sites. Please contact the content providers to delete copyright contents if any and email us, we'll remove relevant links or contents immediately.