Reincarnated as the Piggy Duke: This Time I'm Gonna Tell Her How I Feel! Volume 7 by Rhythm Aida
Author:Rhythm Aida [AIDA, RHYTHM] , Date: September 22, 2022 ,Views: 36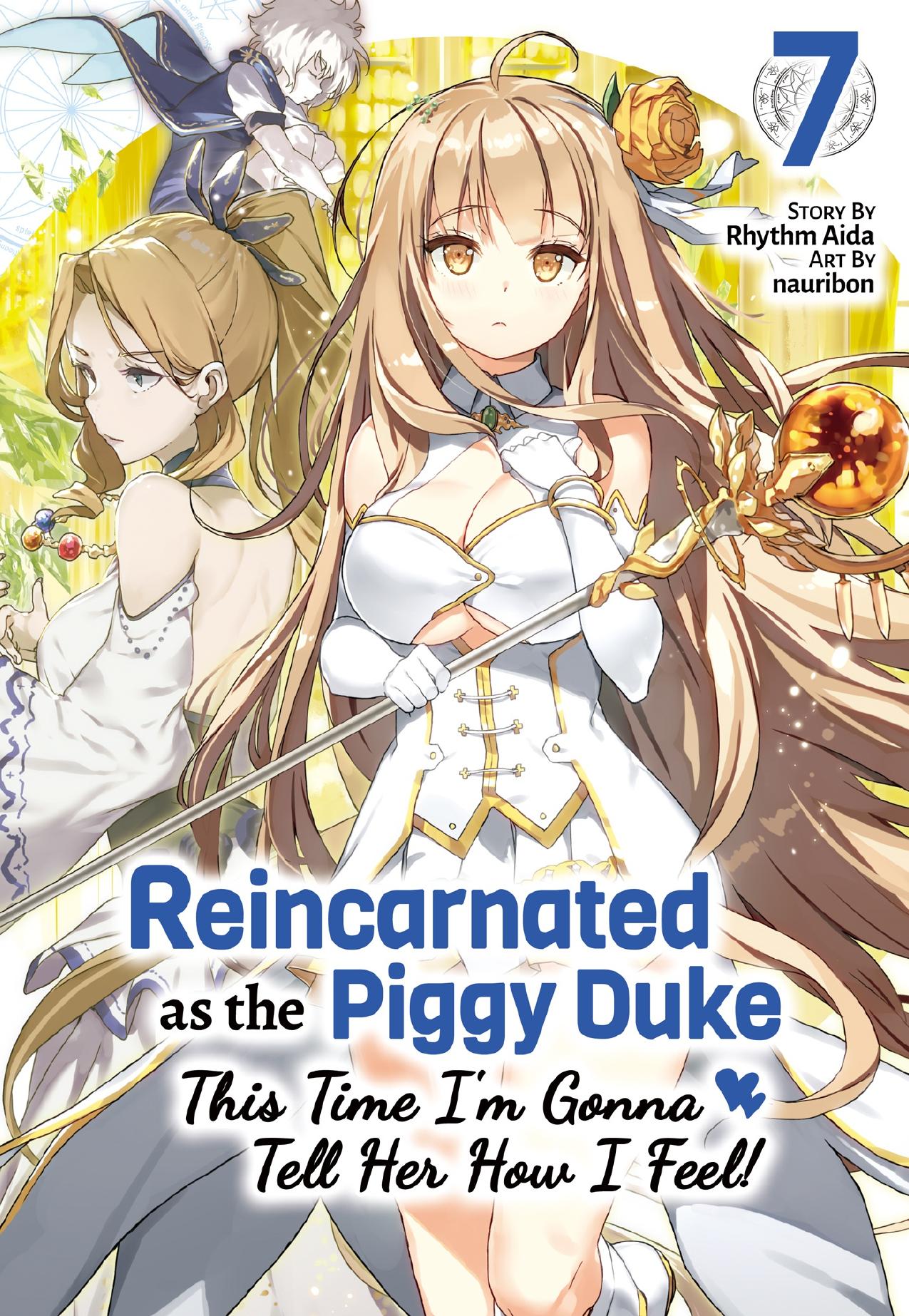 Author:Rhythm Aida [AIDA, RHYTHM]
Language: eng
Format: epub
Publisher: J-Novel Club
Published: 2022-09-19T00:00:00+00:00



Interlude: The Princess of the White Lily
A lone girl walked under the dimming glow of dusk. A sense of accomplishment radiated from her entire being, and a natural smile tugged at the corners of her lips. She held a textbook in her hand as her silver hair gently fluttered in the breeze.
This was a small, secret pastime of hers—taking a stroll around the campus at night whenever she couldn't concentrate on studying.
A giggle escaped her, and not without reason. She was now a student of Kirsch, just like Slowe. Kirsch Mage Institute was a mage school where the offspring of influential Daryth nobles gathered. Though all these youths were the future of this country, there was a particular one that many often paid special attention to in terms of conduct. His name was Slowe Denning, and she happened to be his personal retainer.
Recently, one of the heaviest burdens weighing on her heart had been lifted, and she was now enjoying life to the fullest. For a while, her heart had ached from stress over hearing the rumor that Slowe had hit on a girl. As his retainer who ought to be his pillar of support, she had been torn by a complicated mix of emotions stemming from embarrassment and self-deprecation. However, now she knew that everything had been a misunderstanding, and her heart felt light as a feather in an invigorating wind.
"I almost can't believe that I'm so relieved just from Master Slowe managing to be ashamed like a normal human being...!"
Up until now, Slowe hadn't cared at all about what others thought of him, but this time, he wanted to know what his reputation was like at school. He had finally begun caring about public opinion at long last—a giant leap towards a bright future for him.
"Who would've thought that he was oblivious to how popular he is at school...? Master Slowe pays way too little attention to things like this! I'm willing to bet that every girl at school would have a field day if he struck up a conversation with them."
Right now, everyone thought that Slowe could make any girl at school fall head over heels for him if he put in the effort. When he had actually voluntarily approached one, the whole school had gone wild over the news.
The girl in question, who was rather high on the school hierarchy, had been ecstatic like no other. For one thing, Slowe was from a powerful noble household, and he himself was a capable mage whom many placed high hopes on. The cherry on top was the fact that he had recently returned to his prodigious self and had a more respectable personality, according to the general consensus.
"But...I got so mad when I heard about how Master Slowe chatted up a girl, and that's..."
The garden Charlotte was in had been tidied up during Kirsch's reconstruction, and she sat down on one of the long benches. Looking up, she could see the canvas of the night sky sprinkled with twinkling stars, building up the perfect mood for a couple.
Download


Copyright Disclaimer:
This site does not store any files on its server. We only index and link to content provided by other sites. Please contact the content providers to delete copyright contents if any and email us, we'll remove relevant links or contents immediately.