No Sugar, Low Carb, No Guilt-Japanese-Style Desserts by Sakamoto Hisae;
Author:Sakamoto, Hisae; [Sakamoto, Hisae] , Date: April 8, 2021 ,Views: 59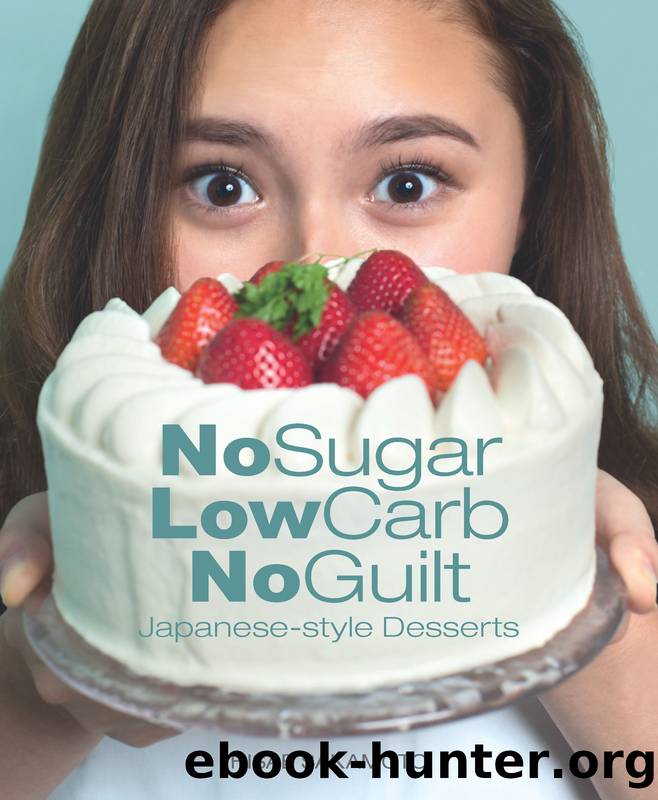 Author:Sakamoto, Hisae; [Sakamoto, Hisae]
Language: eng
Format: epub
Publisher: Marshall Cavendish International (Asia) Private Limited



58
59
Tarts and
Sponge Cakes
BASIC TART CRUST
基本のタルト台
Makes two 12-cm crusts or one 18-cm crust
If you know how to make this tart crust, you will be able to make tarts
with various fillings such as seasonal fruits, chocolate and cheese. The
almond and hazelnut flavours are balanced very well in this tart crust.
METHOD
1. Preheat oven to 180°C. Prepare two 12-cm tart tins or an 18-cm
round cake ring.
2. Place all ingredients except sesame oil in a bowl. Using a dough
scraper, mix ingredients well using a chopping motion.
3. When mixture is well combined, add sesame oil. Mix and knead
until the dough can be gathered into a ball.
4. If using the 12-cm tart tins, divide dough into 2 portions and
press evenly into the base and up the sides of each tart tin.
If using an 18-cm cake ring, place it on a lined baking tray and
press the dough onto the baking tray, using the cake ring to
keep the crust round.
5. Place a sheet of baking paper over the dough and place pie
weights on it. Bake for 15–20 minutes. Remove from the oven
and leave to cool. The tart crust may break apart easily when it is
warm, so avoid touching it and unmould it only after it is cool.
Download


Copyright Disclaimer:
This site does not store any files on its server. We only index and link to content provided by other sites. Please contact the content providers to delete copyright contents if any and email us, we'll remove relevant links or contents immediately.