KNOCKED UP BY MY BILLIONAIRE BOSS: A Billionaire Bully Romance by Scarlett Sawyer
Author:Scarlett Sawyer [Sawyer, Scarlett] , Date: October 14, 2021 ,Views: 22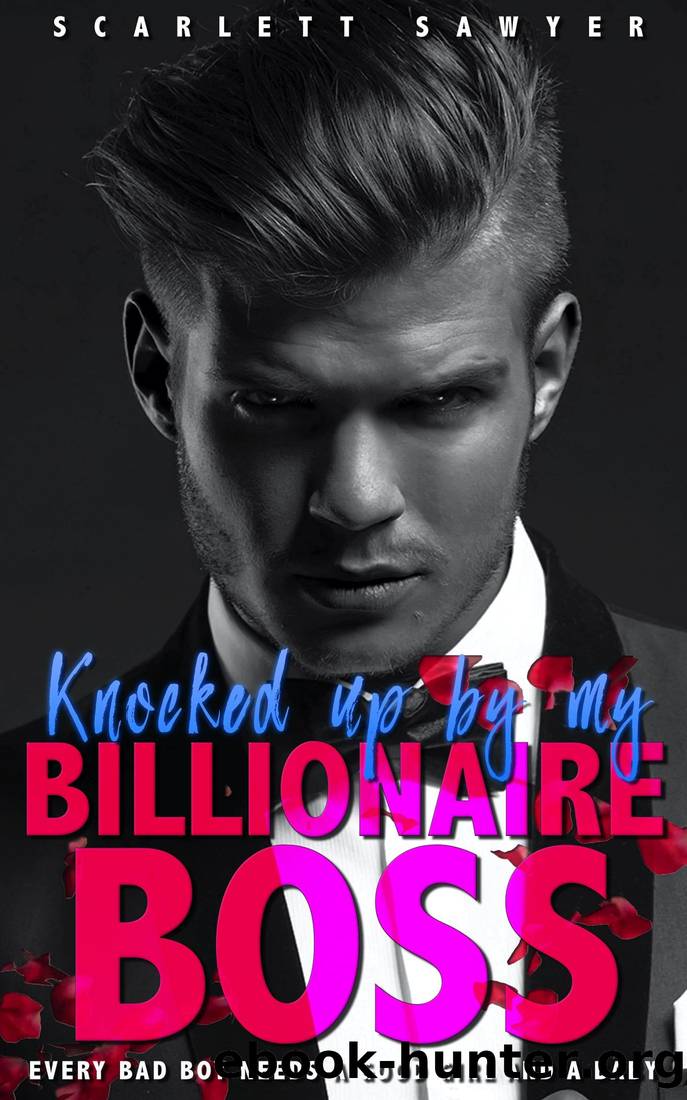 Author:Scarlett Sawyer [Sawyer, Scarlett]
Language: eng
Format: epub
Published: 2021-09-29T22:00:00+00:00



After our early dinner, I took him to my favorite spots in the city. They weren't the usual hotspots that most tourists frequented, but they were the ones that allowed me to have a breath of fresh air in this every-growing urban jungle.
There was the local art gallery, whose owner was a friend of mine and who showcased some local art that weren't really known yet. I loved checking them out from time to time to see if there was something I could take home, considering the price wasn't really that expensive. I then took him to a local bookstore, where the wooden floors invited you to just sit down and read to your heart's content. James liked the titles they sold and bought a travel book for himself, while I bought a fantasy book from a new author I wanted to try out.
Our last stop was the park in the area, which had fairy lights on the trees and floating lights on the lake. People sat on the grass to watch it, and we joined in. Seeing James this carefree, in his casual clothes and casual stance, I would never have imagined him in any boardroom meeting. He looked good in any attire, be it casual or formal, but I couldn't deny there was just something about this casual James that was more compelling. Maybe it was the bad boy persona.
Maybe it was just him.
I eyed the tattoo on his arm again, no longer able to contain my curiosity.
"What does that symbolize?"
He glanced down. "It's from a tribe when I visited Malawi. I was there for a month and bonded with the people. It means brotherhood."
"What were you doing in Africa?"
"Outreach program."
"Wow."
"Told you I wasn't all about the women."
"What about your clothes?"
"What about my clothes?"
"You wear the most worn out jeans outside and the most pressed slacks in the office."
James shrugged. "I always make it a point to separate work from personal life, you know."
The more things I was discovering about him, the more I was fascinated. He was arrogant, yes, but he had every reason to be.
Apparently, I wasn't the only one fascinated.
An hour didn't end without a woman making eyes with him—or worse, boldly coming up to flirt, completely ignoring me. The last woman was a big-breasted, small-waisted, suntanned woman with the longest legs I'd ever seen. She practically salivated all over him, leaning over so her cleavage was inches from his nose and playfully tugging on his hair. She giggled every now and then.
The others amused me. This one irritated me, and I had to clear my throat.
"James, shouldn't we be going by now?"
James nodded, oblivious. "Yeah, sure."
She shot me a burning look before sauntering away. I smirked at her retreating back.
"Jealous?" Okay, maybe not as oblivious as I thought.
"You're enjoying this, aren't you?"
James shrugged, then grinned. "What's not to enjoy? And you're jealous. I thought I told you not to fall in love with me."
This time, I glared at him. "I'm not jealous. I just find that fake woman annoying.
Download


Copyright Disclaimer:
This site does not store any files on its server. We only index and link to content provided by other sites. Please contact the content providers to delete copyright contents if any and email us, we'll remove relevant links or contents immediately.