Help Me by Molly Black
Author:Molly Black [Black, Molly] , Date: August 6, 2022 ,Views: 24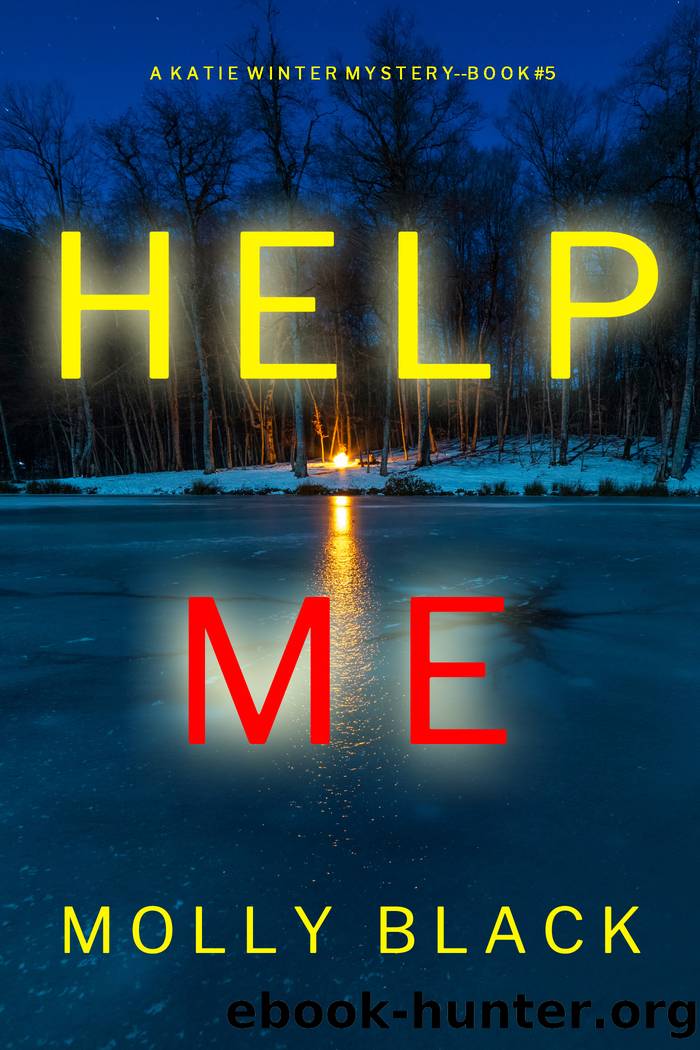 Author:Molly Black [Black, Molly]
Language: eng
Format: epub
Publisher: Molly Black
Published: 2022-05-04T16:00:00+00:00



CHAPTER EIGHTEEN
Leblanc's muttered words got the reaction he was praying for.
His attacker froze, hesitating. The death-grip on his throat loosened. Leblanc sensed he was looking around, wondering where this backup was, and if he was about to feel a bullet in his own back.
And that gave Leblanc the chance to twist and push, dislodging his attacker and lunging toward the place where his gun lay.
When he was this close to a killer, it was Leblanc's policy to take the offensive, and go for the gun. He'd trained long and hard to be able to make this move, and he was not about to let the opportunity slip away.
He dove for the weapon and managed to catch the barrel in his hand, feeling a sense of vast relief that he was reunited with his weapon. Grabbing the gun, he got the grip into his hand in lightning speed. Then he scooted back, and came up on one knee, aiming it at the other man.
Leblanc could hear the sound of his own breath rasping in his throat. His heart was pounding so hard he could barely hear anything else.
"Don't come any closer. I am a police detective. Put your hands up, now."
With his other hand, he opened his now muddy jacket and flashed his badge.
His attacker froze. He was breathing hard. They stared at each other, briefly silent. Fontenot's eyes widened. He gazed at the gun, the recognition of the threat immediate. He raised his hands slowly.
"You're the police? You're the feds?" Fontenot sounded incredulous, as if he had trouble believing it. But Leblanc could see the fight had ebbed out of him, and he knew he had Fontenot.
"Yes, I am. And who are you?" Most importantly, Leblanc needed to confirm this man's identity.
"Dave. I'm Dave Fontenot."
"Okay, Dave. Do you have an alibi for early this morning? Tell me your movements, and if anyone can confirm them."
"What? Why are you asking this? What are you doing here with these questions?" Fontenot sounded incredulous.
"Tracking a killer. A man who's recently killed three women using an axe."
Fontenot glanced at the axe, propped up against the side of the trailer.
"It wasn't me. I swear it. I had - I had a problem with alcohol a while back. It got the better of me. I did some things I shouldn't have, and served time for them. I've been sober ever since I've come out of jail. I didn't attack anyone."
"You just attacked me!" Leblanc could hear the outrage in his own voice.
"Yeah, I - I thought you were an intruder. Guy on the farm next door, he got his shed broken into a couple days ago and they stole all his tools. I thought this was more of the same. I thought you were coming to rob me. I get suspicious around people. You see, I don't do well with strangers. Never have. It's why I keep to myself, now."
Leblanc nodded. He believed those words well enough. The man's own actions backed them up.
"I've been trying to stay clean.
Download


Copyright Disclaimer:
This site does not store any files on its server. We only index and link to content provided by other sites. Please contact the content providers to delete copyright contents if any and email us, we'll remove relevant links or contents immediately.