Government and Administration of the United States by unknow
Author:unknow , Date: August 11, 2022 ,Views: 143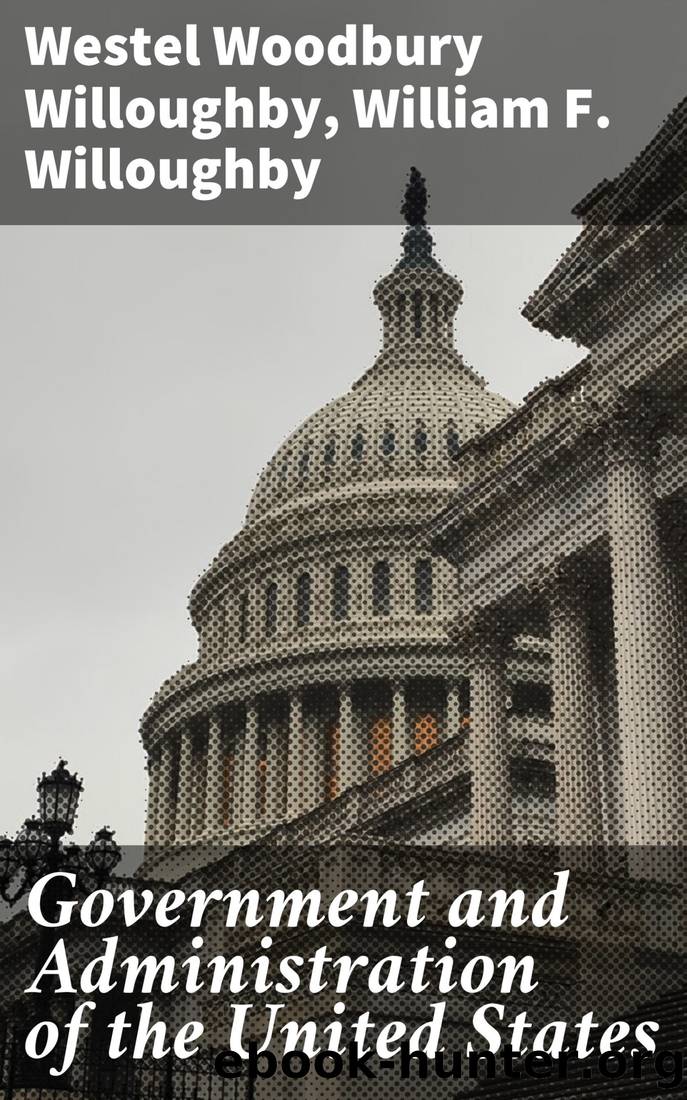 Author:unknow
Language: eng
Format: epub
Tags: Nonfiction, Reference & Language, Reference, Fiction & Literature, Classics
ISBN: 4064066164799
Goodreads: 34843110
Publisher: Good Press
Published: 2019-12-19T05:00:00+00:00



CHAPTER XII.
The Ordinance for the Government of the Northwest Territory.
When the colonies joined in union under the Articles of Confederation, in 1781, they ceded to the General government their claims to unoccupied western territory. The largest land grant was that by the State of Virginia, which occupied that part of the United States lying north of the Ohio River and east of the Mississippi River.
The problem of management of public lands was thus early presented to our Federal Government for solution. The manner in which Congress dealt with this question has proven eminently wise and successful, and has been largely influential in making the United States the nation that it is to-day. The feature that has characterized the plan followed from the beginning, and which still obtains, is the formation of States from such territory as soon as there is sufficient population. Such States have similar forms and powers of government as the original States, are on an equal footing with them, and are bound by the Constitution of the United States. Congress has absolute control of the Territories. (For Territorial government see Article on Territories.)
The ordinance which the Continental Congress adopted in 1787 for the government of the Northwest Territory is of great importance: it provides for the establishment of our territorial system; it contains many of those features of management which have been used from that date until now; and it is also of interest because of the influence it has had upon the history of slavery in our country.
This ordinance provided that the whole of this territory should form one district. At first Congress appointed the governor, secretary, judges, and military generals. The governor was to make the laws, subject to the approval of Congress. When the population reached five thousand the inhabitants were to have a legislature of their own, and to have a delegate who should sit in Congress, but have no vote. There was a bill of rights. Public education was encouraged. Not less than three nor more than five States were to be formed from it. Ohio, Indiana, Illinois, Michigan, and Wisconsin have been the five States formed from this territory. The transformation of the territory into States was promised as soon as the population should reach sixty thousand.
Slavery was forever prohibited in all this territory. We shall see the tremendous importance of this clause, which guaranteed to this large tract freedom from the curse of slavery, when we come to consider the struggles which were made for many years to keep slavery from the territories.
Download


Copyright Disclaimer:
This site does not store any files on its server. We only index and link to content provided by other sites. Please contact the content providers to delete copyright contents if any and email us, we'll remove relevant links or contents immediately.