Faith and Ethics by Unknown
Author:Unknown , Date: January 21, 2022 ,Views: 241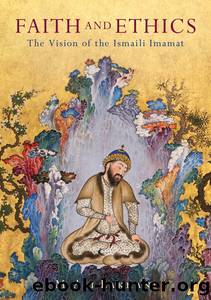 Author:Unknown
Language: eng
Format: epub
Tags: Islam / Islamic studies / Spirituality & religious experience / Islamic & Arabic philosophy / Middle Eastern history / Mysticism / Religious life & practice / Aga Khan / Shi'i
ISBN: 9781786723901
Publisher: I.B. Tauris
Published: 2017-12-10T16:00:00+00:00



Those words ring even truer today, when the diversity of some one-and-a-half billion Muslims (note the growth in Muslim population since the Aga Khan's cited observation) continues to defy all attempts to impose outward normatisation. Emphasising this, he has more recently commented:
The Islamic world is highly pluralistic, even if radical forces have been at work over the last few years which do not tolerate multiplicity and who want to force others to share their view of Islam.25
For the Aga Khan, faith is a matter of inner conviction and cannot be externally imposed, nor can 'sameness' or uniformity in matters of faith be coerced. Moreover, as he has intimated, it is also un-Islamic:
Let me … emphasise my strong conviction that public integrity cannot grow out of authoritarian pronouncements. It must be rooted in the human heart and conscience. As the Holy Quran says: 'There is no compulsion in religion.' The resurgence of spirituality, potentially such a positive force, can become a negative influence when it turns into self-righteousness and imposes itself on others.26
Download


Copyright Disclaimer:
This site does not store any files on its server. We only index and link to content provided by other sites. Please contact the content providers to delete copyright contents if any and email us, we'll remove relevant links or contents immediately.