Everything is Washable and Other Life Lessons by Sali Hughes
Author:Sali Hughes , Date: March 17, 2023 ,Views: 59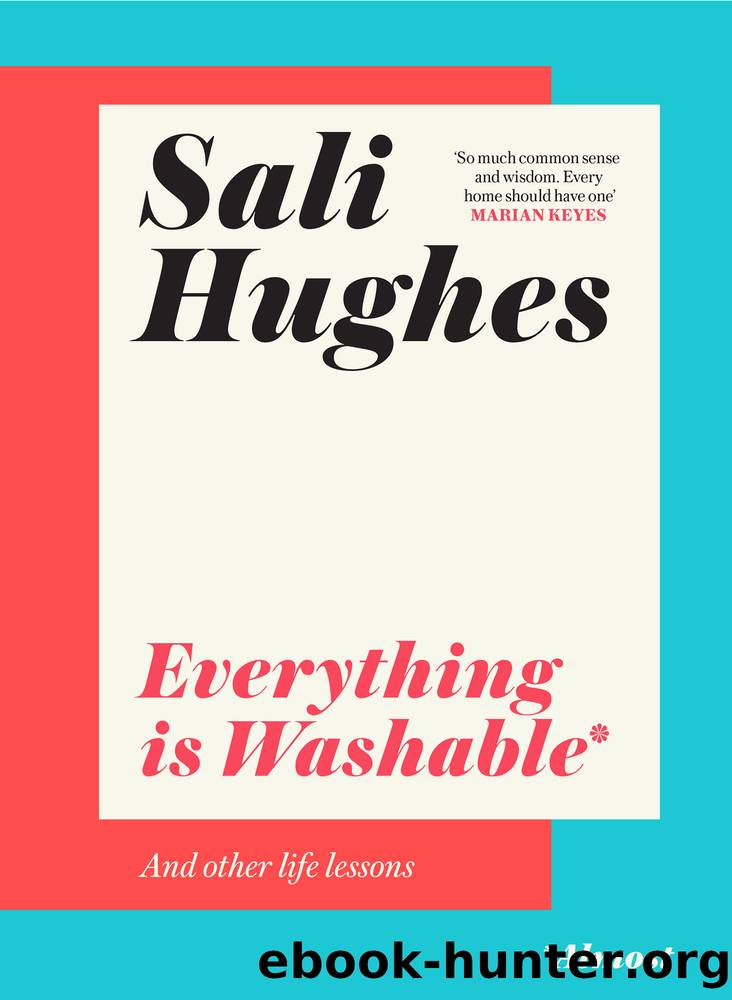 Author:Sali Hughes
Language: eng
Format: epub
Publisher: HarperCollins Publishers



Life & Finances
'It's the extremely satisfying knowledge that you can change a plug, replace a fuse, make a roast and a lump-free gravy, and could probably survive on a desert island by utilising the well-planned contents of your handbag.'
If I'm really honest with myself, my proudest achievement in life – or at least, my most unexpected accomplishment – is my ability to be a functioning adult, having transitioned from childhood prematurely and with zero training for the job. My assumption, based on my upbringing and several adult episodes of financial mismanagement, was that I always would be useless at balancing the books. Like lots of people at the time, I grew up in a house with 50p coin meters fitted to the back of the television and at the fuse box. When the coins timed out, the electricity cut out until fed another. Later on, and with coin meters outmoded, our gas, electricity and phone were billed and consequently cut off quite often. I'd come in from school, flick the light switch and . . . nothing. I never asked why it wasn't working. I instinctively knew the bill hadn't been paid and we'd just have to wait until payday for light. Similarly, food. We'd have vast quantities of delicious things for a week, and then nothing at all for the next three. Lunch money would fail to materialise, and so from the ages of seven to eleven I bought two white baps each morning for 16p from the local bakery, to eat at school and make my pocket money go further, then gorged my grandparents out of house and home at weekends. This general sense of chaos, organisational apathy and dysfunctional feast or famine was all I knew and how I always expected life to be.
And it was for a while. I lived mainly off plain pasta and potatoes for at least three years in London and struggled to fix an abode. It can be hard for anyone to acquire adult life skills, but it strikes me that those who've never seen adults adulting particularly well are ironically in a similar boat as those who've been so well looked after as to have been denied the incentive to learn the basics – paying bills, avoiding debt, being properly insured, progressing at work, booking holidays, packing a suitcase or keeping on top of internet passwords and so on. Too little or too much parenting both cost the child in adulthood. It took me a long time to reset the dials and while the carbohydrate addiction remains, I've become relatively good at managing my life, work and finances.
I can't stress enough that when I talk about finances, I'm not talking about income. It's infinitely harder to manage money when there isn't enough of it to pay for the bare essentials, never mind for anything on top. But it's also true that many people who earn plenty of money find themselves penniless each month because they are unable to manage their expenditure and debt.
Download


Copyright Disclaimer:
This site does not store any files on its server. We only index and link to content provided by other sites. Please contact the content providers to delete copyright contents if any and email us, we'll remove relevant links or contents immediately.