Darkness by Nora Ash
Author:Nora Ash [Ash, Nora] , Date: January 20, 2023 ,Views: 40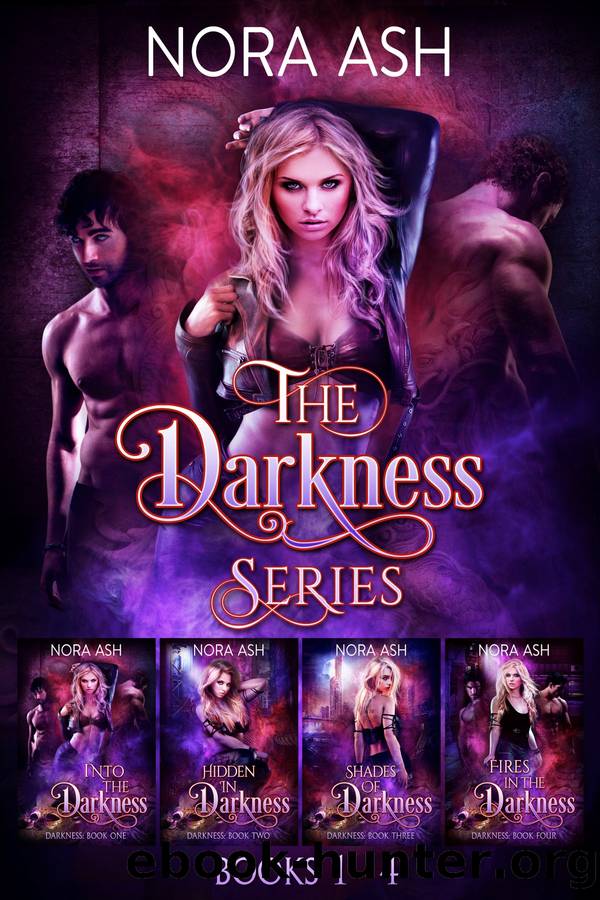 Author:Nora Ash [Ash, Nora]
Language: eng
Format: epub
Publisher: Little Huldra Media



Five
The Shade's expression didn't change as he stared at my phone's screen, but his posture tensed up just enough for my throat to tighten.
"That's impossible," he murmured. "Elias Shaw isn't involved with the mayor—or Bright."
"No, he's not," Lightning said.
I finally took my eyes off The Shade to look at him, eyebrows raised in confusion. "It says right here, though. Do you think the mayor's just using Shaw Industries as a cover name for someone else?"
"Nah, it's Shaw Industries, all right. But Elias doesn't know what's going on. He's got someone on the inside funneling money to a few illicit activities and hiding the trail. I've been keeping tabs on his board for a few weeks, but no one's coming up as suspicious."
The Shade looked about as surprised as I felt. "You've been trying to flush out a mole in Shaw's business? Aren't the unwashed masses at the bottom of society more your game?"
Lightning scoffed. "I don't give a shit what income level the people I help are on. Not that I expect a lousy pickpocket to understand that."
"Says the glorified action figure. But let's get back on point, shall we? Someone's funneling funds from an unsuspecting CEO into the mayor's account—which was then used to build that nasty gun Bright likes to flash around? Have I got that right?" The Shade looked from me to Lightning.
I nodded, frowning at my phone. If Lightning was correct—and I had no reason to believe he would lie about something like that—then Elias Shaw wasn't on the mayor's side. My mark throbbed in a very "I told you so" manner that made my nipples harden. I rubbed distractedly at it until it settled down to a pleasant tingle, and cast a shy glance at The Shade.
When Elias had asked for my phone number, he'd given me his in return, mentioning something about a coffee date. While mulling over my complicated tangle of emotions when it came to the two supes, I'd disregarded it as some convoluted ploy from his side that I just couldn't work out. But if he really wasn't on the mayor's payroll, then… then maybe it had really just been… a date.
Maybe, despite his threatening persona and promises of "keeping me by his side," like I was some trinket, his interest in me was genuine?
Warmth fluttered in my belly, and for a few, euphoric moments, I allowed myself to imagine what it would be like to be truly loved by someone so powerful and intense. Then I looked at Lightning, and the happiness died down, only to be replaced by heartache. Why, why, did I want him so bad, when he'd made it clear his only interest in me stemmed from the mark? Was it really just the magic they'd talked about? And was that the reason that I couldn't be fully happy with the thought of just one of them truly caring for me?
It was preposterous, of course, no matter the reason. I'd never expected any man who could provoke
Download


Copyright Disclaimer:
This site does not store any files on its server. We only index and link to content provided by other sites. Please contact the content providers to delete copyright contents if any and email us, we'll remove relevant links or contents immediately.