Danger Comes in Amber: Cape Danger Book Two by Carr Tessa
Author:Carr, Tessa , Date: February 14, 2020 ,Views: 49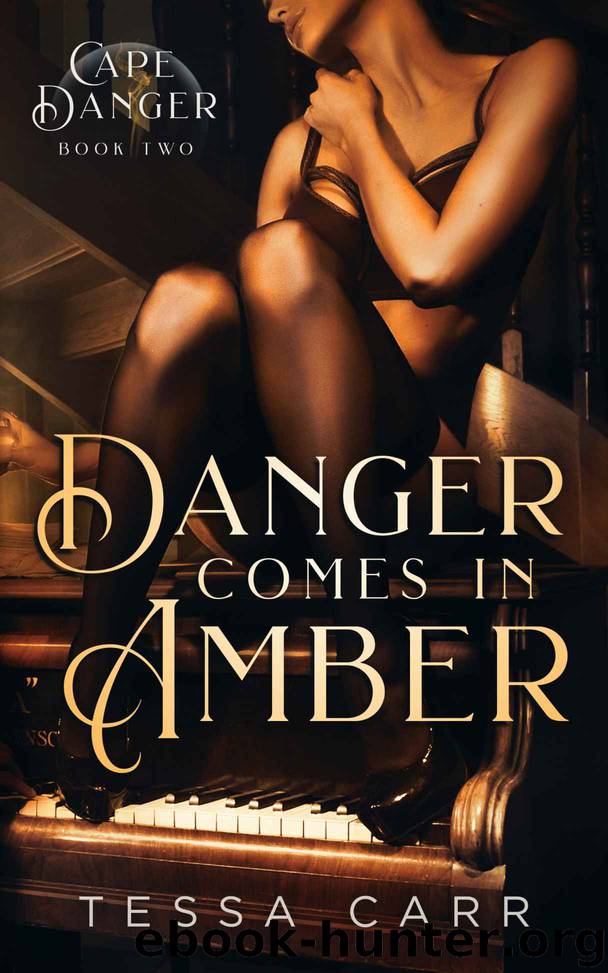 Author:Carr, Tessa
Language: eng
Format: epub
Publisher: Blushing Books Publications
Published: 2019-12-15T16:00:00+00:00



Chapter 8
Amber had trouble keeping her promise when he took her into the department store to look for clothes. When her eyes widened at the prices, he leaned down only once, saying, "You get what you pay for, little one. Quality is something that'll last you a long time." He straightened and then leaned down once more. "Oh, and I'd really like you to pick out a few dresses. You look extremely provocative in them."
She felt her face turn scarlet.
The shopping itself didn't take long. He sat good-naturedly in a chair outside the fitting room as she tried things on, letting her take her time. Once, he glanced at her as she came out, unsure about a purchase.
"What do you think?" she asked.
"The truth?"
"Yes."
"I think you might do with a smaller size," he suggested. When the sales woman agreed, she went to find one and brought it back. A few moments later, Amber looked in the mirror. Alex was right. She snuck back out, catching his eye.
He nodded. "Perfect."
Lingerie was next. He insisted she get enough for at least a week. "And get some good stuff that's pretty." When she stared up at him, frowning, he raised a brow. She looked away but obeyed.
It was four o'clock when he herded her out to the car, glancing carefully around at the parking lot.
"How about Chinese for dinner?" he asked, tucking her under his arm for protection. "I thought we'd hit a drive-thru."
"It sounds perfect."
"Good. Then you can go home and look over your purchases. And I want you to tell me if you think there's anything else you need."
"You mean, your purchases."
His glance down at her spoke volumes. "So?"
Amber licked her lips. "Nothing," she said, lowering her gaze.
He chuckled. "You, little one, are something else."
She paused." Oh! We forgot the piano from Mellie's."
"I called her while you were in the dressing room when I realized we might not have time. We can pick it up on Saturday. But you need to play it first and make sure the tone is the quality you want. We'll get your car then, too."
She sighed, leaning back. "Alex?" she said quietly, closing her eyes.
"That's my name."
She smiled, turning her head to face him, eyes still closed. "I just love you," she said softly.
When he glanced back at her, she was sound asleep.
If the girl at the drive-thru window wondered why he had such a grin plastered across his face, she was kind enough not to mention it.
Download


Copyright Disclaimer:
This site does not store any files on its server. We only index and link to content provided by other sites. Please contact the content providers to delete copyright contents if any and email us, we'll remove relevant links or contents immediately.