Cradle by Arthur Charles Clarke & Gentry Lee
Author:Arthur Charles Clarke & Gentry Lee [Clarke, Arthur] , Date: May 4, 2021 ,Views: 31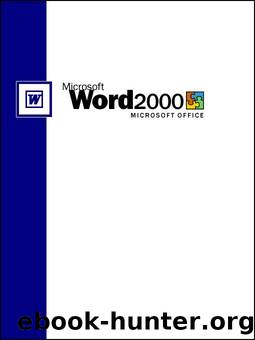 Author:Arthur Charles Clarke & Gentry Lee [Clarke, Arthur]
Format: epub
Tags: Science fiction, Adventure, General, Science Fiction - General, Fiction, Science Fiction & Fantasy, Space Opera, High Tech, Science, Sale Books, Sale Adult - Fiction - Science Fiction, Life Sciences, Genetics & Genomics, Evolution, Clarke, Arthur C. - Prose & Criticism
ISBN: 9780446513791
Publisher: Warner Books
Published: 2010-01-21T16:06:41+00:00



Betty and Hap were both asleep, as Commander Winters knew they would be, when he finally arrived home around eleven o'clock He walked softly past his son's room but then stopped outside of Betty's. Basically a considerate man, Winters spent a few seconds weighing Betty's sleep against his need for an explanation. He decided to go in and wake her up. He was surprised to find that he was nervous when he sat down on the side of her bed in the dark.
She was sleeping on her back with a sheet and a very thin blanket both pulled up neatly to within about two inches of her shoulders. He shook her lightly. "Betty, dear," he said. "I'm home. I'd like to talk to you." She stirred. He shook her again. "It's Vernon," he said softly.
His wife sat up in bed and turned on the light on the end table. Underneath the light was a small picture of the face of Jesus, a man wise beyond his thirty or so years, with a full beard, a serious look, and a glow approximating a halo behind his head. "Goodness," she said, frowning and rubbing her eyes, "What's going on? Is everything all right?" Betty had never been particularly pretty. But in the last ten years she had ignored her looks altogether and had even put on twenty pounds of ungainly weight.
"Yes," he answered. "I just wanted to talk. And to find out why you and Hap left the show just after the intermission."
Betty looked him directly in the eyes. This was a woman without guile, even without nuance. Life was simple and straightforward for her. If you truly believed in God and Jesus Christ, then you had no doubts. About anything. "Vernon," she began, "I have often wondered why you choose to perform in such strange plays. But I have never complained about it, particularly since it seems to be the only thing that has excited you in a good way since Libya and that awful beach incident."
She frowned and a cloud seemed to cross her face momentarily. Then she continued in her matter-of-fact way. "But Hap is no longer a child. He is becoming a young man. And hearing his father, even in a play, refer to God as a 'petulant old man' and a 'senile delinquent' is not likely to strengthen his faith." She looked away. "And I thought it was equally disturbing for him to watch you groping with that young girl. All in all," she said, glancing back at her husband and summarizing the entire issue, "I thought the play had no values, no morals, and nothing worth staying for."
Winters felt his anger building but struggled with it, as he always did. He envied Betty her steadfast faith, her ability to see God clearly in every daily activity. He himself felt disjoint from the God of his childhood and his fruitless personal searches had not yet resulted in a clearer perception of Him. But a couple of things Winters did know for certain.
Download


Copyright Disclaimer:
This site does not store any files on its server. We only index and link to content provided by other sites. Please contact the content providers to delete copyright contents if any and email us, we'll remove relevant links or contents immediately.