Bariatric Psychology and Psychiatry by Alfonso Troisi
Author:Alfonso Troisi , Date: July 1, 2020 ,Views: 10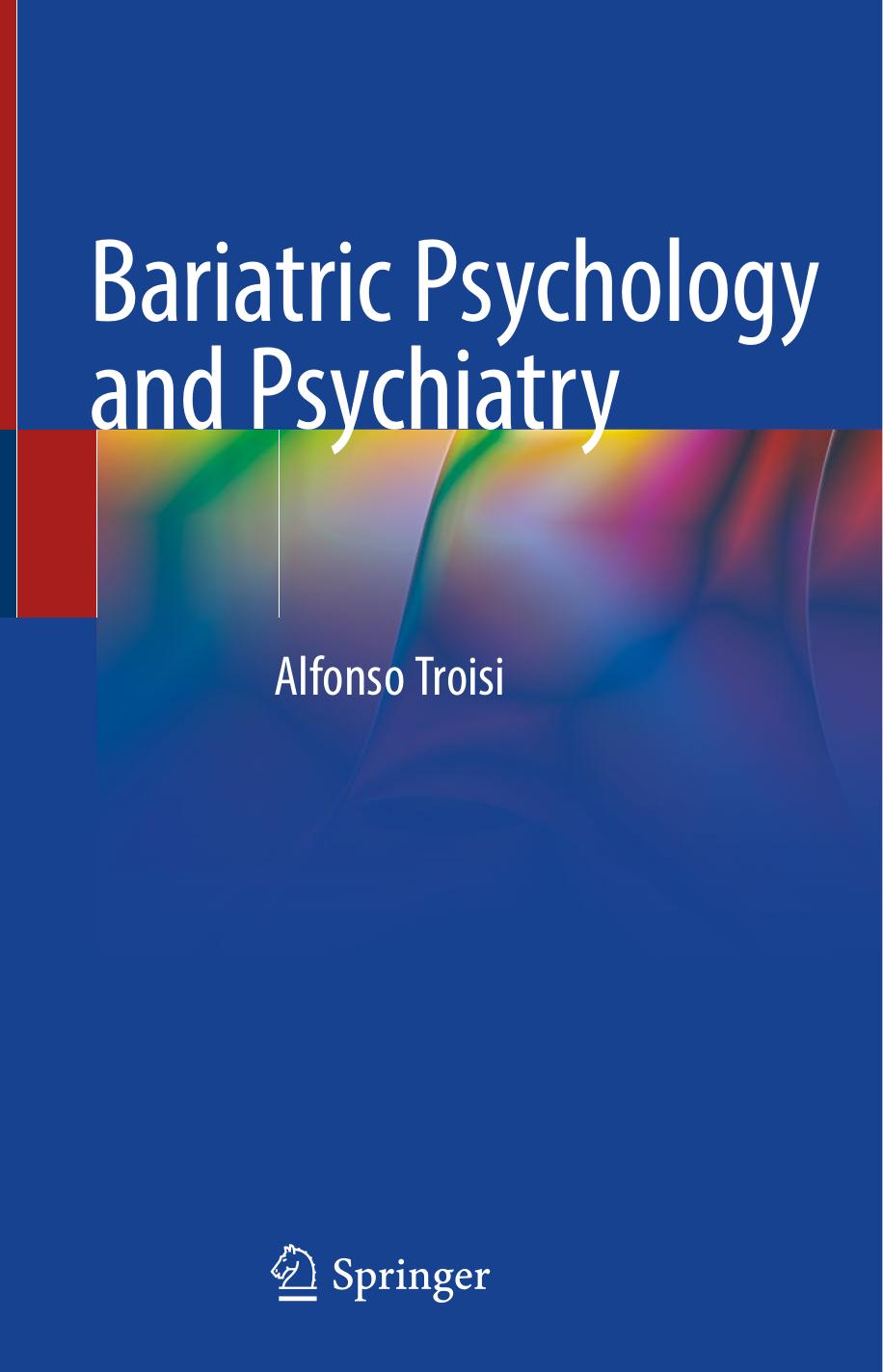 Author:Alfonso Troisi
Language: eng
Format: epub
ISBN: 9783030448349
Publisher: Springer International Publishing



7.5 Clinical Management
Depression is a treatable condition that can improve with psychological and/or pharmacological interventions. Even if mild and moderate depression is not a contraindication for bariatric surgery, therapy should be offered to bariatric candidates who present depressive symptoms during the pre-operative assessment. For some patients, pre-surgery mental health screening may be the first and only opportunity to become aware of their mood disturbance and to be informed about therapeutic options. If the patient agrees on being treated, bariatric surgery may be postponed until remission of depressive symptoms (which generally takes 2–4 months). Gade et al. (2015) conducted a randomized controlled trial to ascertain whether a pre-operative 10-week cognitive behavioral therapy (CBT) intervention exceeded usual care in the improvement of dysfunctional eating behaviors, mood, affective symptoms, and body weight 1 year after bariatric surgery. There was a significant reduction in depressive symptoms in the CBT group between T0 (baseline) and T1 (post CBT/pre-operatively) and between T1 and T2 (1 year after surgery). However, there was no difference in weight loss at T2 between the CBT group and the control group. A more recent report from the same research group showed that pre-operative group psychotherapy resulted in short-term reduction in depressive symptoms but the effect disappeared 4 years after surgery (Hjelmesæth et al. 2019).
There is a paucity of studies investigating treatment for post-operative bariatric surgery patients suffering from depression. The Bariatric Surgery and Education (BaSE) study aimed to assess the efficacy of a psychoeducational group program following surgery in addition to conventional postoperative visits. Three years post-surgery, patients with clinically relevant depression scores at baseline assigned to the BaSE program reported lower depression scores, better health-related quality of life, and a trend toward more weight loss compared to the control group (Wild et al. 2017). In conclusion, preliminary evidence suggests that pre- and post-operative psychotherapy, and in particular CBT, may lead to significant and meaningful benefits in bariatric patients' psychological well-being.
Download


Copyright Disclaimer:
This site does not store any files on its server. We only index and link to content provided by other sites. Please contact the content providers to delete copyright contents if any and email us, we'll remove relevant links or contents immediately.