An Archdemon's Dilemma: How to Love Your Elf Bride: Volume 14 by Fuminori Teshima
Author:Fuminori Teshima [TESHIMA, FUMINORI] , Date: August 15, 2022 ,Views: 9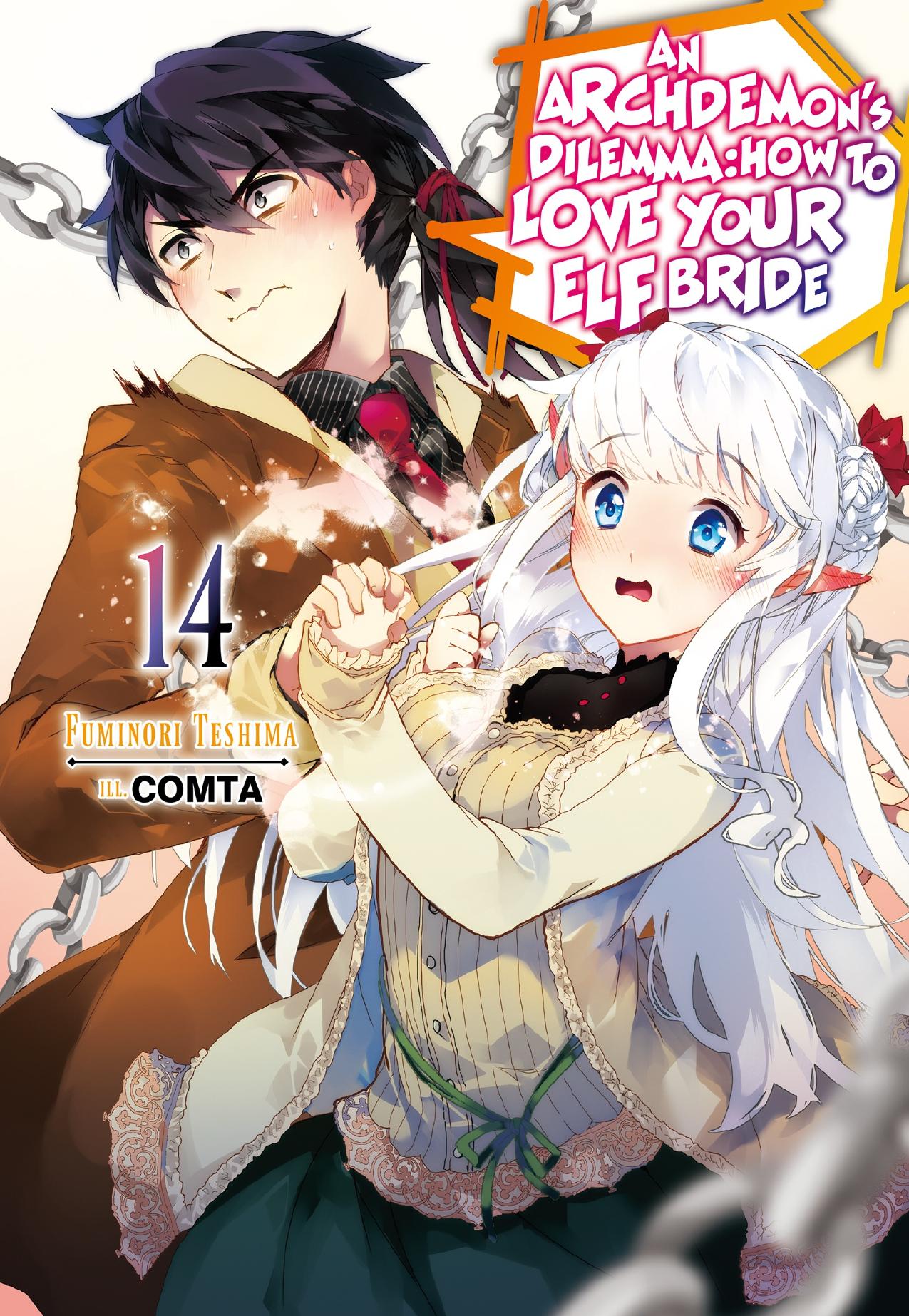 Author:Fuminori Teshima [TESHIMA, FUMINORI]
Language: eng
Format: epub
Publisher: J-Novel Club
Published: 2022-08-04T00:00:00+00:00



6
Raphael had decided to drop by Mercator's church in the morning. He had breakfast at the inn before leaving, and the meal was composed of a single bun that was hard enough to break someone's tooth and some sticky mess in a bowl that was apparently oatmeal. There were other guests there too. All of them quietly ate their meals with dead eyes. The taste...was something Raphael didn't wish to ever recall.
The innkeeper handed him a cup of coffee, which he hadn't offered to any of the other guests. It was apparently to help Raphael on his subjugation mission. The coffee, however, was dreadfully strong. Raphael was forced to secretly slip in three cubes of sugar to get through the cup. In contrast, the dessert that came with breakfast looked delicious. It was an unfamiliar little ball—apparently a dish from Liucaon called ohagi. He'd wrapped it up in a handkerchief and kept it in his pocket. He planned to enjoy it when he needed to get some rest during the day.
Mercator's church doubled as an orphanage, so many children were running around on the grounds. Judging by the laundry baskets and brooms they were holding, they weren't playing, but rather helping out with chores. Raphael prayed that none of Sword Hunter's victims were among them.
I'll probably scare them if I get too close...
He'd harmed that employee last night, which he greatly regretted. At the end of the day, Angelic Knights were a means of protecting public order. They were given the power to accomplish that task...and rewarded for doing so. They weren't meant to frighten the populace, even if by accident. And just as Raphael tried to proceed without being noticed by the children...
"Hm?"
He spotted one child who stood out among the others. Even though it was early in the morning, she held a parasol. She hugged a creepy stuffed doll in one arm, wore a headdress, and had her splendid blonde hair tied up into pigtails. When all that was combined with her extravagant dress, she didn't look like an orphan at all.
Having noticed his gaze, the girl turned toward Raphael, meeting his eyes with her gold ones. She then flashed him an amused smile. Her lips curved like a crescent moon, presenting a glimpse of what looked like fangs.
"Tee hee hee..." she giggled, and Raphael froze. It was just like what he'd heard the previous evening.
"Are you the Angelic Knight who was dispatched here?"
Raphael suddenly turned back toward the church and spotted an old priest. He was apparently the man in charge here. The man had thin limbs like withered branches and wore a plain white habit. In complete contrast to the bishop of Raphael's church, this old man was the very picture of honorable poverty. Raphael had the same standing as him in terms of rank, but he straightened his posture and saluted him regardless.
"Angelic Knight Raphael Hyurandell at your service. I've been dispatched to subjugate the sorcerer known as Sword Hunter."
"I'll leave it in your capable hands.
Download


Copyright Disclaimer:
This site does not store any files on its server. We only index and link to content provided by other sites. Please contact the content providers to delete copyright contents if any and email us, we'll remove relevant links or contents immediately.