Where She Went by Gayle Forman
Author:Gayle Forman , Date: March 25, 2014 ,Views: 921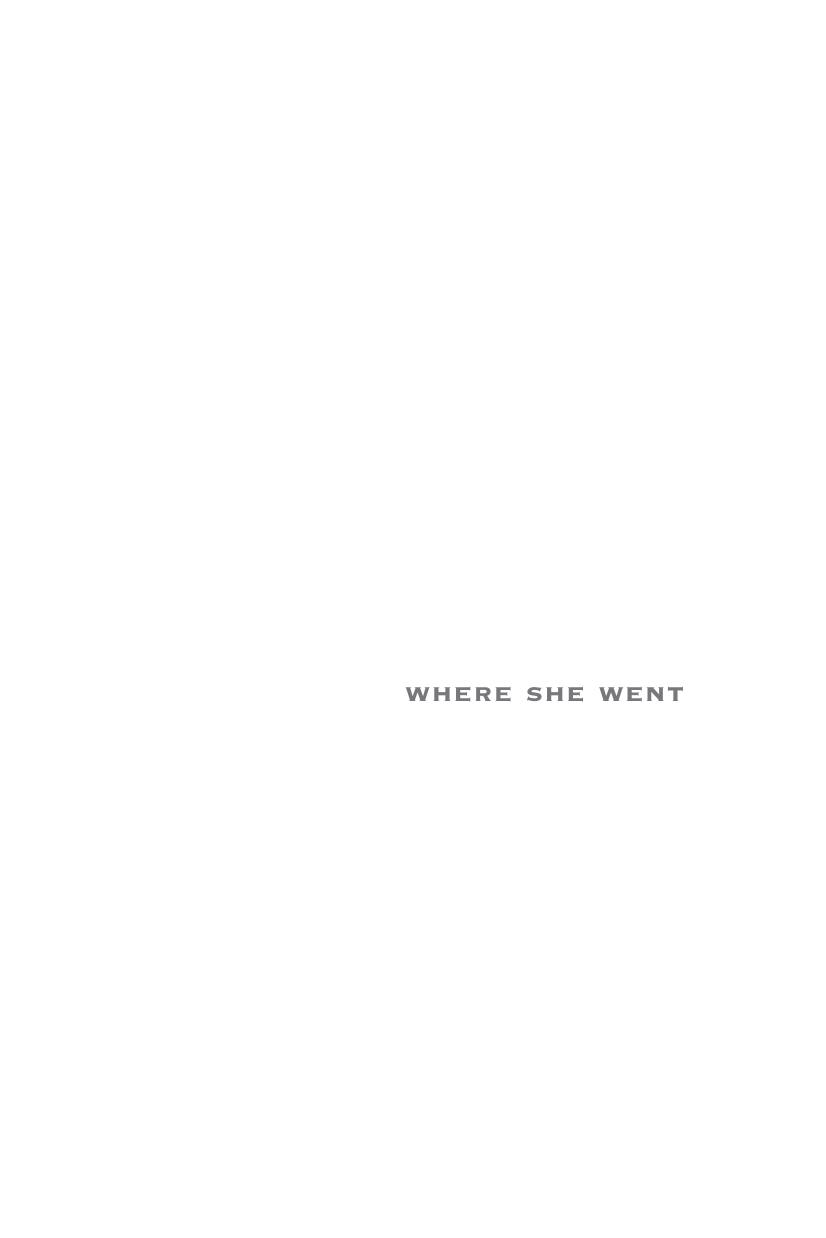 Author:Gayle Forman
Language: eng
Format: mobi, epub
Tags: United States, Performing Arts, Love & Romance, Emotions & Feelings, Emotional Problems, Juvenile Fiction, New York (N.Y.), Social Issues, General, Emotional Problems of Teenagers, Interpersonal Relations, Musicians, Music, Genres & Styles, Rock Music, Violoncello, People & Places, Fiction, Interpersonal Relations in Adolescence, Death & Dying
ISBN: 9780525422945
Publisher: Dutton Juvenile
Published: 2011-04-04T14:00:00+00:00



Mike's worries turned out to be unfounded. Some of the major labels that had been courting us in the fall had cooled on us, but a handful were still interested, and when we sent them the demos of the songs that would become Collateral Damage they went ballistic, and we were signed and in the studio with Gus before we knew it.
And for a while, things were good. Fitzy and Liz were both right. Recording Collateral Damage was cathartic. And there was joy. Working with Gus was intense; he brought out the noise in us, told us not to be scared of our raw power, and we all ran with it. And it was cool being up in Seattle recording and staying in a corporate apartment and feeling like The Shit. Everything seemed good.
Not long after the record came out, the tour started. A five-month slog through North America, Europe, and Asia that, at the outset, seemed like the most exciting thing in the world. And in the beginning, it was. But it was also grueling. And soon I was tired all the time. And lonely. There was a lot of empty time in which to miss her. I kind of holed away in my hotel rooms, the backs of tour buses. I pushed everyone away. Even Liz. Especially Liz. She wasn't stupid; she knew what was going on—and why. And she wasn't some fragile flower, either. She kept after me. So I burrowed, until, I guess, she got tired of trying to dig me out.
As the tour went on, the album just started going haywire. Platinum. Then double-platinum. The tour dates sold out, so our promoters added additional ones to meet demand. The merchandising deals were everywhere. Shooting Star T-shirts, caps, posters, stickers, even a special-edition Shooting Star telescope. Suddenly, the press was all over us. Interviews all the time, which was flattering at first. People cared enough about us to read what we had to say.
But a weird thing started to happen in interviews. The reporter would sit the band down together, ask some perfunctory questions to us all, and then turn the microphone or camera on me. And I tried to open it up to the rest of the band. That's when reporters started requesting interviews with just me, a request I uniformly turned down, until it suddenly became impossible for us to do interviews any other way.
About four months into the tour, we were in Rome. Rolling Stone had sent a reporter to spend a few days with us. One night, after a show, we were closing the hotel bar. It was a pretty mellow scene and we were sitting around, decompressing, pounding grappa. But then the reporter starts firing away with all these heavy-duty questions. All to me. I mean, there were about a dozen of us in there—me, Liz, Fitzy, Mike, Aldous, some roadies, some groupies—but this guy was acting like I was the only person in the room. "Adam, do you see Collateral
Download


Copyright Disclaimer:
This site does not store any files on its server. We only index and link to content provided by other sites. Please contact the content providers to delete copyright contents if any and email us, we'll remove relevant links or contents immediately.