The River of Consciousness by Oliver Sacks
Author:Oliver Sacks , Date: October 24, 2017 ,Views: 2784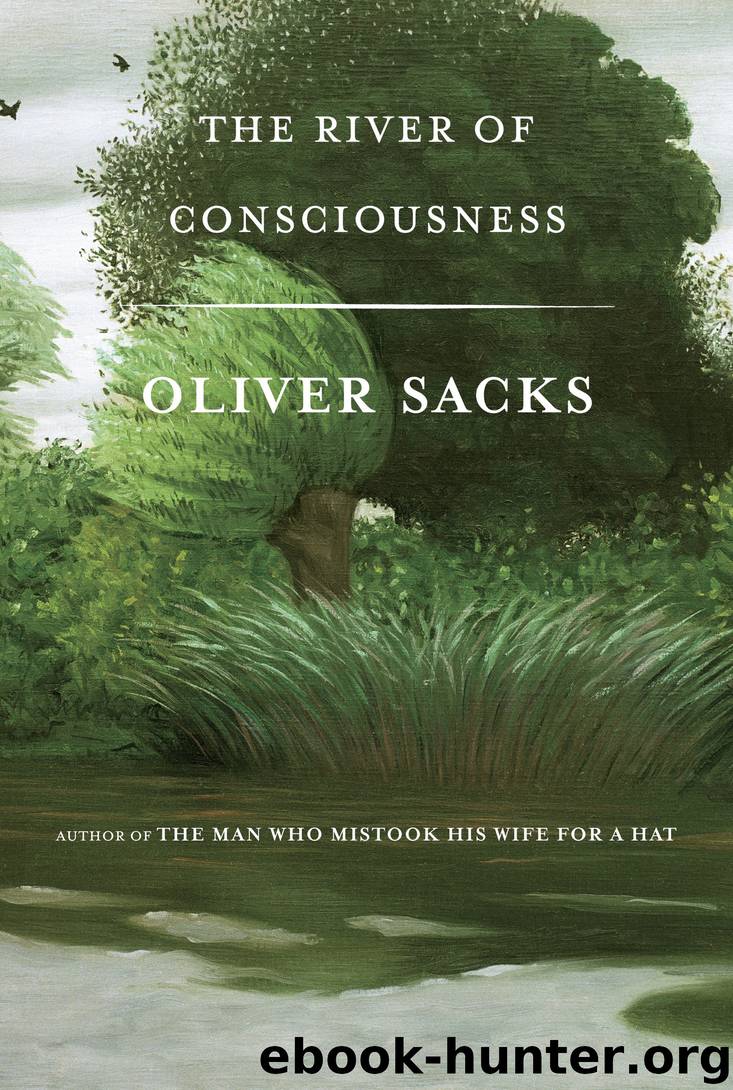 Author:Oliver Sacks
Language: eng
Format: epub
Publisher: Knopf Doubleday Publishing Group
Published: 2017-10-24T04:00:00+00:00



Freud was fascinated by the slippages and errors of memory that occur in the course of daily life and their relation to emotion, especially unconscious emotion. But he was also forced to consider the much grosser distortions of memory that some of his patients showed, especially when they gave him accounts of having been sexually seduced or abused in childhood. At first he took all these accounts literally, but eventually, when there seemed little evidence or plausibility in several cases, he started to wonder whether such recollections had been distorted by fantasy and whether some, indeed, might be total fabulations, constructed unconsciously, but so convincingly that the patients themselves believed in them absolutely. The stories that patients told, and had told to themselves, even if they were false, could have a very powerful effect on their lives, and it seemed to Freud that their psychological reality might be the same whether they came from actual experience or from fantasy.
In a 1995 memoir, Fragments, Binjamin Wilkomirski described how, as a Polish Jew, he had spent several years of his childhood surviving the horrors and dangers of a concentration camp. The book was hailed as a masterpiece. A few years later, it was discovered that Wilkomirski had been born not in Poland but in Switzerland, was not Jewish, and had never been in a concentration camp. The entire book was an extended fabulation. (Elena Lappin described this in a 1999 essay in Granta.)
While there were outraged accusations of fraud, it seemed, on further exploration, that Wilkomirski had not intended to deceive his readers (nor, indeed, had he originally wanted the book to be published). He had, for many years, been engaged in an enterprise of his own—basically the romantic reinvention of his own childhood, apparently in reaction to his abandonment by his mother at the age of seven.
Apparently, Wilkomirski's primary intention was to deceive himself. When he was confronted with the actual historical reality, his reaction was one of bewilderment and confusion. He was totally lost, by this point, in his own fiction.
Download


Copyright Disclaimer:
This site does not store any files on its server. We only index and link to content provided by other sites. Please contact the content providers to delete copyright contents if any and email us, we'll remove relevant links or contents immediately.