The List of Things That Will Not Change by Rebecca Stead
Author:Rebecca Stead [Stead, Rebecca] , Date: May 5, 2020 ,Views: 337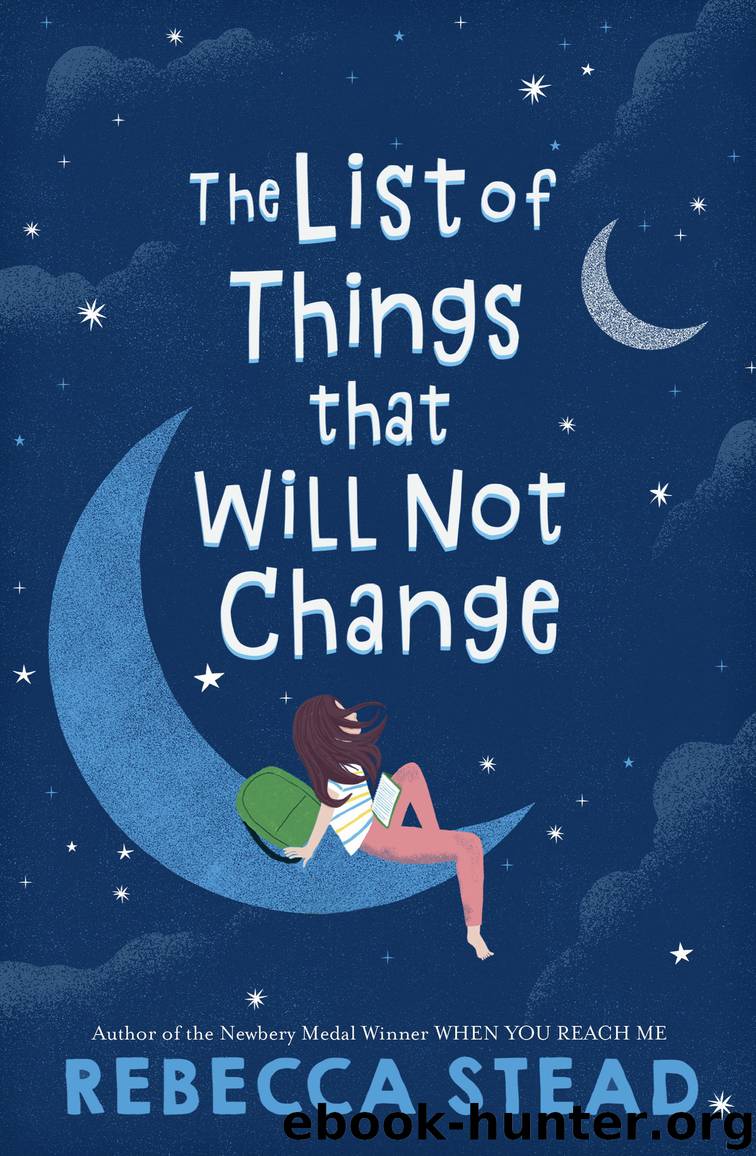 Author:Rebecca Stead [Stead, Rebecca]
Language: eng
Format: epub
Publisher: Random House Children's Books
Published: 2020-04-07T00:00:00+00:00



* * *
—
At bedtime, I asked Dad if you can get a divorce from your brother. He said no, you can't. "He's still their brother, Bea. But Sheila is angry. Mission hasn't been kind to Jesse. It's like Mission doesn't want to know Jesse anymore."
"But why?"
"Because Jesse is gay." He shook his head. "Mission doesn't know how to make room for the real Jesse. Sometimes when people want something to be one way, they just pretend."
"Does he even know about us?" Even though I hadn't known about Mission until an hour ago, this seemed rude to me.
Dad rubbed his face with one hand. "I'm guessing he knows a few things. But, Bea, this isn't about us. We're fine. We're more than fine. It isn't even about Jesse. This is Mission's problem, not ours."
"But does he know about the wedding or not?"
"I don't know, honey."
"Maybe he's waiting for an invitation. Maybe he'd come."
"I don't think he's waiting for an invitation."
"Sometimes people change," I said. "You tell me that all the time."
"You're right, Bea. Some people do change. I'm just guessing."
He said good night and started to leave. With one hand on the doorknob, he said, "Bea. Family can turn their backs on you, just like anyone else. I'm sorry to say it."
When Dad left, I felt awful, and I had to think through everything before I figured out why.
If Jesse's brother could turn his back on him, maybe Sonia could, too.
Maybe Sonia wouldn't choose our family, either.
Download


Copyright Disclaimer:
This site does not store any files on its server. We only index and link to content provided by other sites. Please contact the content providers to delete copyright contents if any and email us, we'll remove relevant links or contents immediately.