The Hairbrush and the Shoe by Jeanne D. Stanton
Author:Jeanne D. Stanton , Date: July 4, 2020 ,Views: 134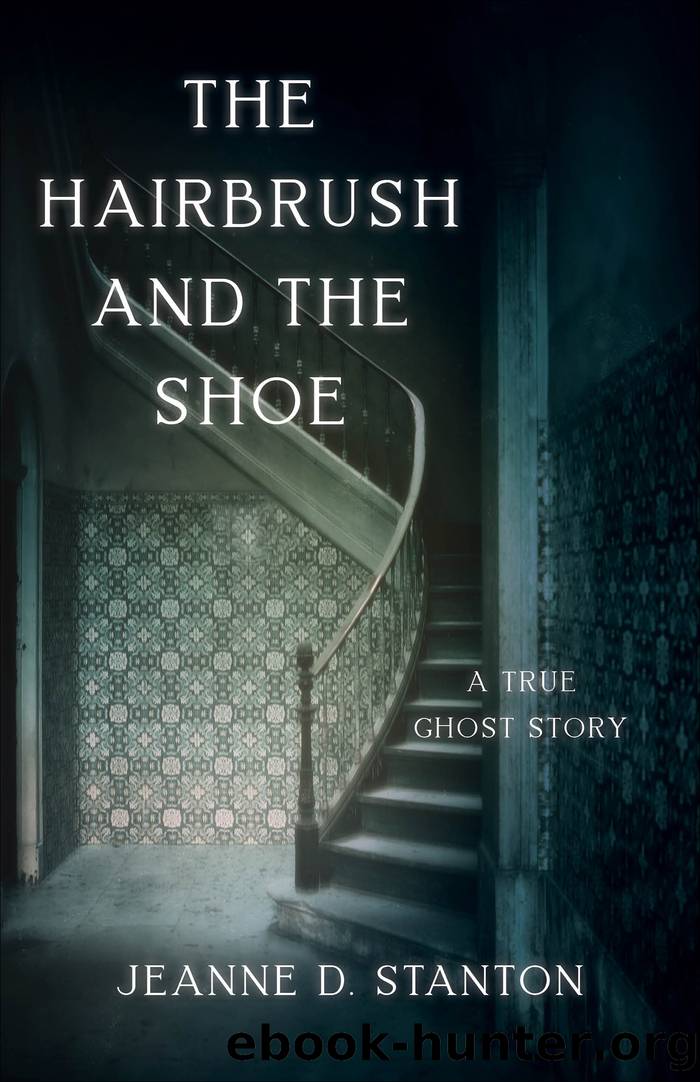 Author:Jeanne D. Stanton
Language: eng
Format: epub
Publisher: SparkPress
Published: 2020-07-14T16:00:00+00:00



CHAPTER ELEVEN
SHERLOCK HOLMES AND THE LURE OF BELIEVING
When you travel with children, an older friend once told me, it's an entirely different experience. You see the world through their eyes. Since I had been traveling in the paranormal world, I had begun to feel that I was seeing through many sets of eyes: those of mediums like Echo Bodine and Lorraine, of medical authorities such as neurologist Oliver Sacks, of the hosts of Ghost Adventures, of all the friends like my neighbor Cheryl who had shared their own ghost stories, as well as the others who were incredulous that I would embark on such a project. Now I was on my way to confer with Lorraine again, hoping for her help in narrowing the field of ghost candidates; I had brought a tape recorder so I could look and listen without the distraction of note-taking.
My appointment was at noon, but when I arrived, there was no Lorraine, only her assistant, Nancy, busy returning calls and scheduling appointments. It was a sunny day, and I could see the room more clearly; while much was the same, the Halloween decorations were gone and only a single green Easter egg suspended on a ribbon marked the season. The artificial plants had proliferated, however, with large clumps of plastic wisteria dangling from the ceiling and draped over the window frames.
Lorraine finally arrived at 12:40. Her dark blond hair was shorter, styled in a smooth chin-length bob, and she wore a tailored print dress and low heels; except for the dangling hoop earrings, her outfit was similar to what I remember my mother wearing as proprietor of a small-town real estate firm, what I'd call "suburban business." We began somewhat haltingly, as I had to remind Lorraine why I was there, but she soon perked up and we were off. Lorraine began to describe her sense of a child, death, and multiple spirits passing through my house. I spoke of my attempts at automatic writing, and Lorraine was adamant that it would work. I needed to be patient and to start off the process by just writing, describing my day perhaps, "journaling." Eventually spirits would join in. She also explained, when I reported having no sense anymore of a presence in the house, that the spirits would return with the warmer weather. This seemed absurd to me. Why should ghosts care about weather? But then I remembered that Bodine had described spirits as having low energy, and how they often needed to inhabit a live person, absorbing their energy in order to function during visits on this side. Just like a car battery, I thought, sluggish if left too long in the cold.
At the end of the hour, Lorraine offered once again to visit my house and take a look herself. This time, however, she wanted to bring a friend, one of her professional colleagues. And she wanted us to be alone with no distractions. My husband should not be at home. This was getting too weird, I thought.
Download


Copyright Disclaimer:
This site does not store any files on its server. We only index and link to content provided by other sites. Please contact the content providers to delete copyright contents if any and email us, we'll remove relevant links or contents immediately.