The Bone Magician by F. E. Higgins
Author:F. E. Higgins [F. E. Higgins] , Date: June 7, 2017 ,Views: 292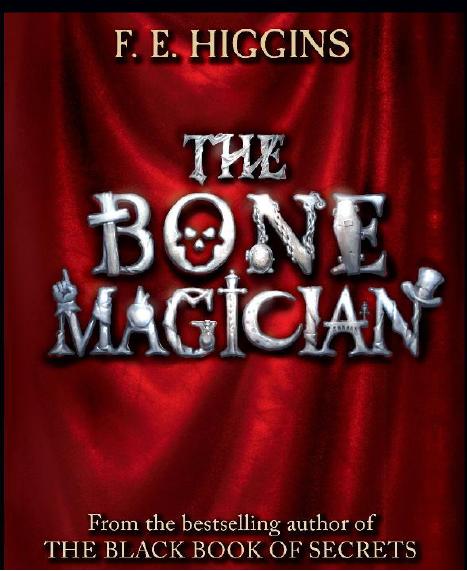 Author:F. E. Higgins [F. E. Higgins]
Language: eng
Format: epub, mobi
ISBN: 9780230714007
Publisher: Macmillan Children's Books



Chapter Twenty-One
A Tale and a Deal
'The murder of Uncle Fabian has its roots in the past. When my mother said she wished to marry a southerner it caused terrible trouble and split the Merdegrave family. Grandfather said he never wanted to see her again and disowned her. Grandmother was not so violently opposed to the marriage but would not go against his wishes. When Grandmother was still alive Mother used to take me in secret to see her. She gave us money and small gifts and smuggled out pieces of Mother's jewellery from the house. Mother was always hopeful that one day her father would relent and the rift would be healed.
'Despite this, we were happy enough. Father was a skilled carpenter and he taught me all he knew; Mother cooked and sold her wares in the market. In the evening she taught me to read and write for she wanted me to get ahead in life. My learning, and love of it, set me apart from the other children on the street, but when I complained, Mother told me that I had a choice – to forge my own way or to follow the pack. It was her greatest desire that I should make something of myself and I know she didn't want me to stay in the City. Sometimes she told me stories about her childhood over the river, about the beautiful house she lived in with so many rooms she couldn't count them, about the servants who provided for their every need and about her wonderful toys. I wondered why she ever left but she said to me that there was more to life than owning objects. That sometimes the most precious things of all couldn't be touched by a human hand. I didn't understand then, but I think I am beginning to understand now.
'The trouble started when Fabian, my mother's brother, found out about the secret visits. He was a drinker and a gambler and would take any wager down at the Nimble Finger. He was always in trouble, owing money to all sorts of people. When Jeremiah Ratchet, a rich man from out of town, employed some violent fellows to collect his debts, Grandfather ran out of patience and refused Fabian any more money. So Fabian came to us and threatened to tell about our secret meetings. This would have put Grandmother in a terrible position so my father gave Fabian what he could, because my mother asked him, but not the jewellery, which he hid.
'Then Grandmother died and we thought Fabian would not bother us any more. We moved into cheaper lodgings and didn't see my uncle for a long time. We thought we might be able to live in peace again, but before long my mother fell ill and couldn't work. Father sold all the jewellery to pay for cures, but nothing helped. When she died he fell into a terrible melancholy, losing all interest in life and work. I tried my best
Download


Copyright Disclaimer:
This site does not store any files on its server. We only index and link to content provided by other sites. Please contact the content providers to delete copyright contents if any and email us, we'll remove relevant links or contents immediately.