The Black Prince by Peter Corris
Author:Peter Corris , Date: January 14, 2021 ,Views: 24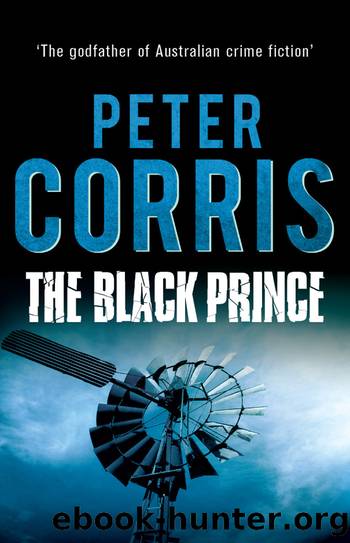 Author:Peter Corris
Language: eng
Format: epub
ISBN: 9781743438046
Publisher: Allen & Unwin
Published: 2014-01-11T16:00:00+00:00



13
It wasn't the best time of the year to visit north Queensland—too late, too hot, too sticky—but I was able to afford air-conditioned motels and cars and that would make all the difference. Swimming pools would help as well, along with gins and tonic, fresh fish with chilled wine and top quality insect repellent. I booked on a midday Qantas flight to Cairns with the comfortable feeling of knowing that the cheques I'd posted had given me plenty of clearance on my credit cards. Plus I had cash in my pocket. I packed summer clothes and, although I'd recently regained my permit to carry a weapon—a right I'd lost as a result of serving the short prison sentence some time back—I left the Smith & Wesson at home. The rigmarole of taking a gun on a domestic flight isn't worth it, and you can always get a gun in Queensland if you know where to look.
I cancelled the paper delivery and asked my neighbour Clive, a taxi driver who works irregular hours like me, to collect my mail and keep an eye on the house. Clive has a length of lead pipe bound with insulating tape under the driver's seat of his cab. Just what you want in a house-minder.
Cairns was windless, overcast and hot, but the tropical smell lifted my spirits. It's hard to say why. After my stint in Malaya I swore I'd never go north of Coffs Harbour again, but that passed and I feel a sense of freedom up north. People and things move more slowly and the air's better. I rented a Pajero with all the trimmings and got on the road to Port Douglas. The road was good and the Pajero handled well. I was passed by several stretch limos but felt no envy. I found Radio National and half-listened to a program about the El Niño effect as I admired the greenery. I've always liked palm trees and I don't mind a sugarcane field either.
Port Douglas retains some of the features of the fishing village it once was, even though millions of dollars have been poured into it. As far as I could see, the renovations, restorations and new buildings had kept the north Queensland emphasis on timber, glass and tin and there were no high-rise monstrosities in sight. My expenses didn't run to the Mirage resort, where Christopher Skase is said to have spent a million dollars just on palm trees to line the drive. Well, it wasn't his money.
Just for fun I'd picked up the Mirage brochure at the airport—golf course and driving range, tennis courts, acres of swimming pools and three five-star restaurants. I booked into a motel with a swimming pool and a restaurant without stars. The minibar was well stocked and the air-conditioning worked, all I needed. I didn't play golf, wouldn't have time for tennis and twenty metres of swimming pool was enough for me.
After a swim and a shower I changed into shorts, sneakers and T-shirt
Download


Copyright Disclaimer:
This site does not store any files on its server. We only index and link to content provided by other sites. Please contact the content providers to delete copyright contents if any and email us, we'll remove relevant links or contents immediately.